I know, I know ... what am I doing starting another build when I have 20 sitting in the shop undone. My excuse IS, this is a quick box stock build to get my juices flowing. Of course, It's not another Little Red Wagon but a well used shop truck .. some weathering and probably a new blue paint job at some point in it's life. I have some Auto-Air acrylic Caribbean Blue coming that I want to try out.

This is my first time on the Little Red Wagon and it's been interesting cleaning it up and figuring out how all works. The door hinges look like they'll work, but I'm debating replacing the plastic pin with a brass one drilled into the plastic hinge. It might be a bit more rugged. The door hinges, tail light buckets and rear bulkhead have been fitted to the body and glued. It's sure been some work cleaning this up .. most is ready for some paint!



I also plan to cut the engine cover and hinge the top so the engine is more visible. Just the stock engine is going in. The bottom side of the seats had to be filled as they'll be visible with the cover open ... that's the ONLY real bodywork so far!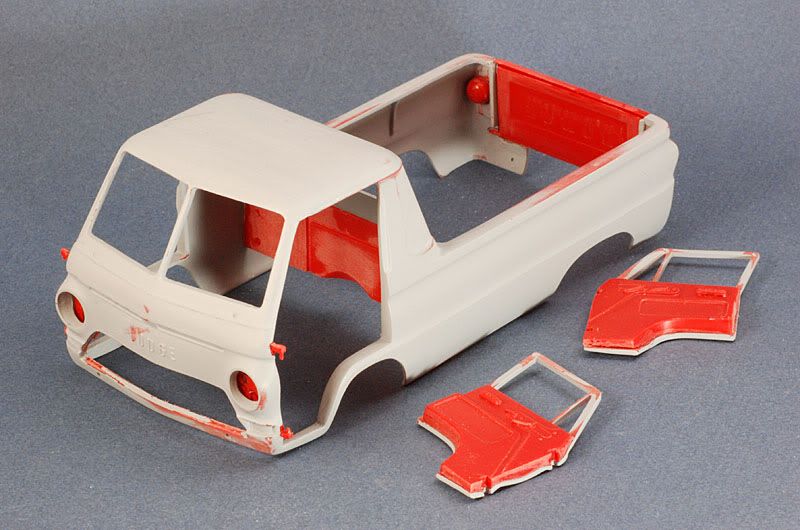 Edited by Foxer, 04 April 2015 - 04:37 AM.