very cool. I think the hoods would be one of the difficult parts to replicate, well for me anyway. I would guess that any of the revell kits should do. I look forward to seeing your build
Getting back to my 65 2+2
I really screwed the pooch on this one.
As I was doing the smaller details I found that the paint on the trim kept coming off. It was then that I realized I never put a sealing cote on this. I figured it was to late at that point but it kept nagging at me. Well on a trip to my LHS I talked to the guy there and he showed me a product called Testors Wet finish. He said all I ad to do was spray it on and that was it. I was a bit hesitant but being the impulsive person that I am I decided to give it a shot. Well you'll see the results in the photos. Aside from all this I truly am happy considering how long it has been since I built a car.
Live and learn, that's part of what this hobby is about, eh?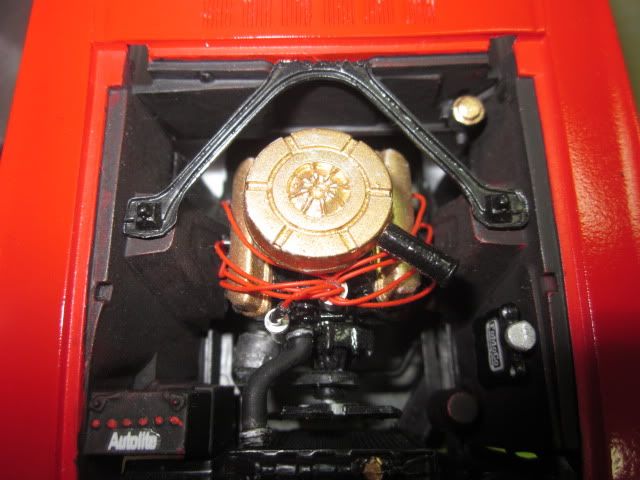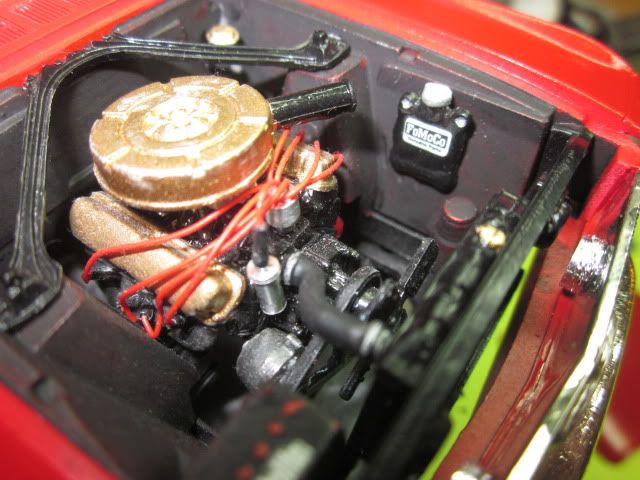 One of the issues I caused is evident in this photo :wall:
The T-5 fender badges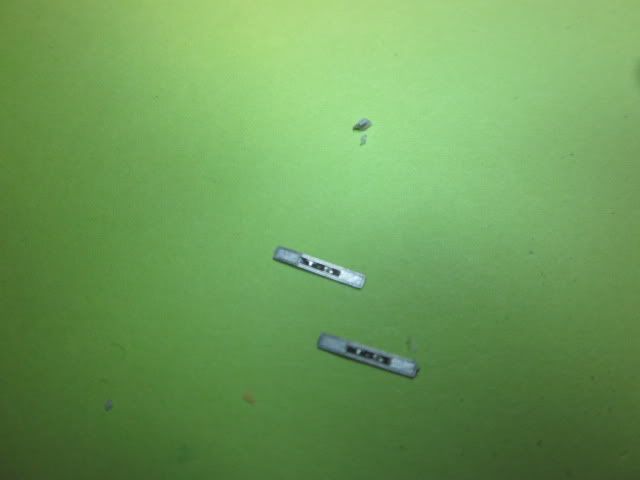 The fender badge in place along with the engine badge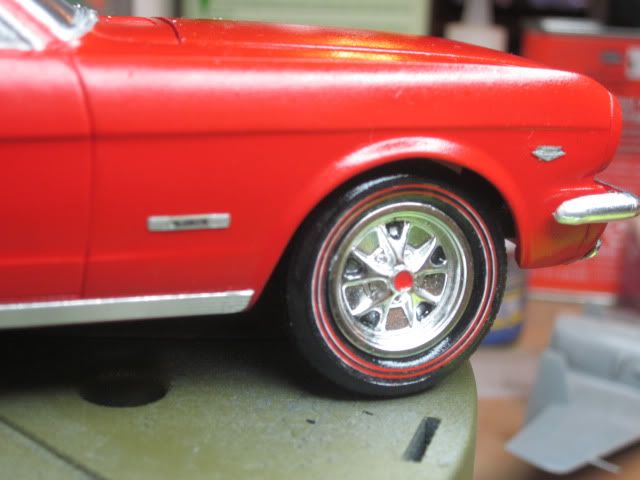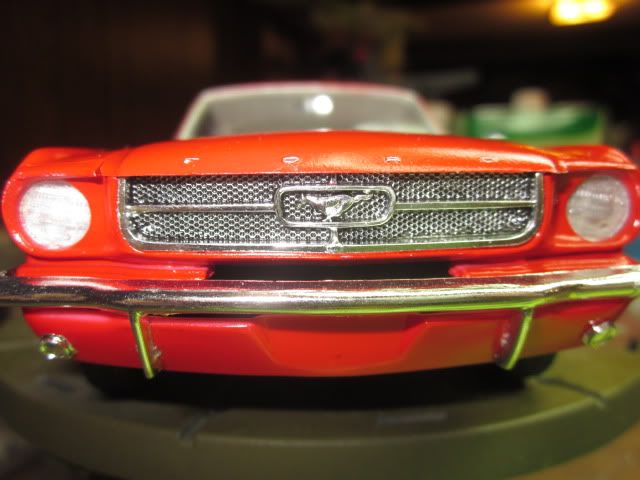 I've learned a lot with this build and will do better on the next one. Now to figure out what that will be.
Edited by Dirkpitt289, 16 January 2012 - 04:09 PM.