A mate of mine as asked me to build a replica of his street legal blown C3 Corvette.
I have started with a 79 Indy pace car kit from MPC as the base to work with. As it was pointed out to me by a fellow member that MPC kits are bit ropey he wasnt wrong. I dont think i will buying another one, from the poor fit of parts to amount of flash that needs removing before you can fit a part.
Here are a few progress shots, its bit rough at present as its needs some more filler etc.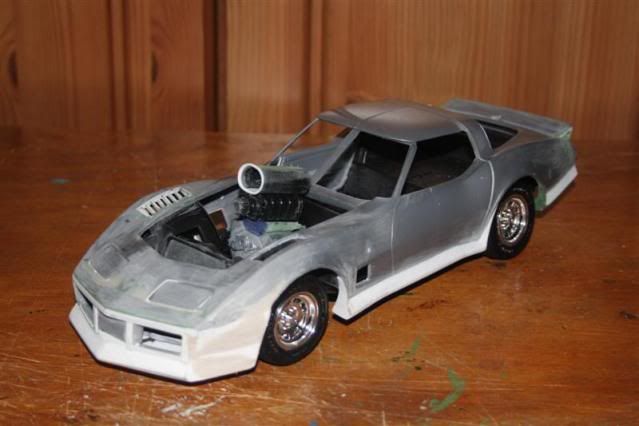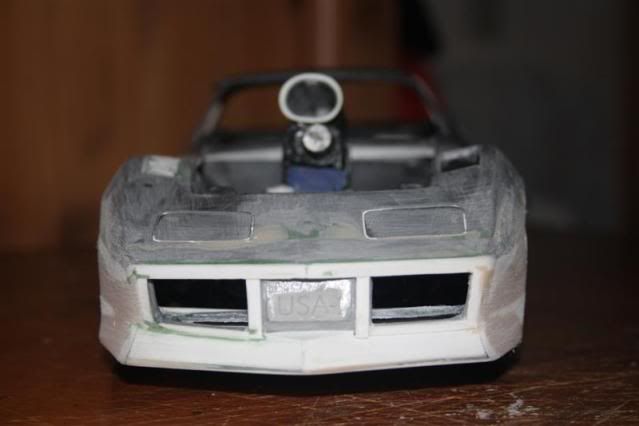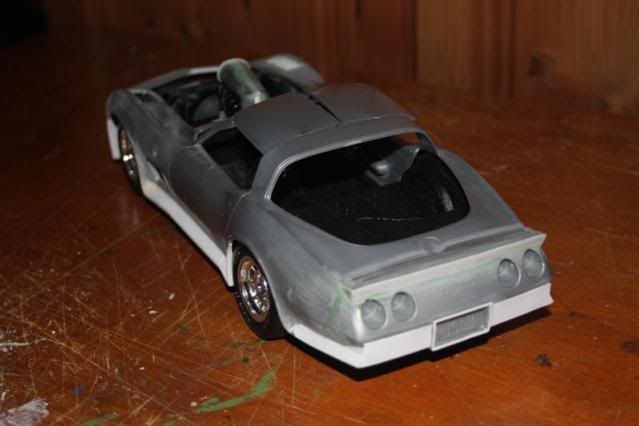 The real thing
The car itself as what i think is the street version of the ecklers daytona bodykit so i have had to make all of this from scratch using plasticard.
The motor in the real car is blwon using a blower from old nitro funny car with 2 big holley carbs and hilborn injector style intake.
The blower on my model was in the spares box from an 16th scale revell FC kit, i will be scratch building the carbs as its going to work expensive by the time i have bought them from the states and paid import tax etc. Again i could only find a scoop like this from competion resins but to keep the cost down i had a go at making my own.
My mate supplied me with the measurements so i scaled these down, The main body of the scoop was made from a 24th scale air tank off a truck or trailer found in the spares box, I had to extend it down the middle by 3 mm. The fron lip was roughly cut to shape and glued on, after alot of filing and sanding i finally got something i was happy with.
The body is going to be painted 1979 308 ferrari red.
Will keep you posted when more as been done.