I picked up a magazine last night that had some information on making frmaes for 1:1. Since I make all my own frames I felt it would be good to read. I noted that it was all set up on a movable frame jig and held in place by a variety of fixtures and clamps, something I wish i had to make my frames. After looking at it more It was just some I beams in different directions that were movable and clamped or pinned in place. The fixtures looked like they were made for this project. meaning that each different frame had fixtures to match what they wanted. the main rack would keep everything in place and square. mmmmmmmmm.

BY know you all know where this is heading.

Yup...here it is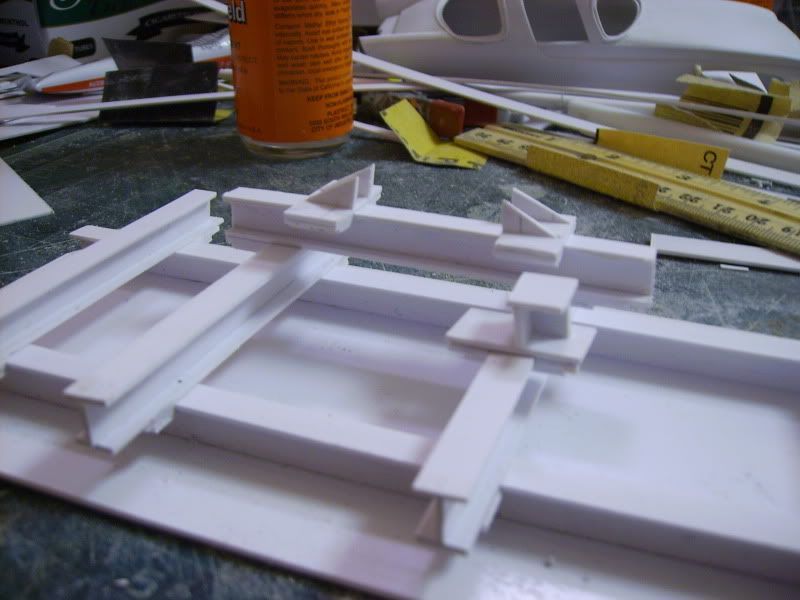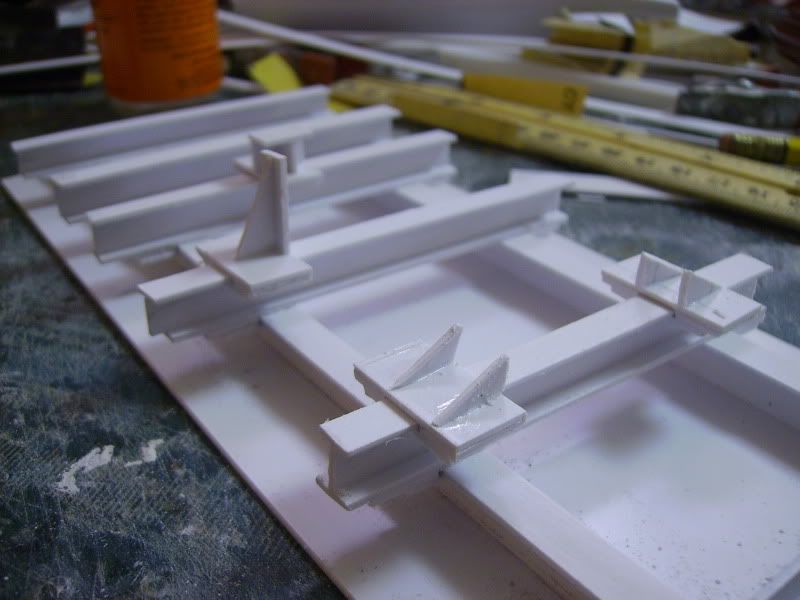 You have the main I beams (1/4" cut to width and length glued together) on a base that is 3.5" x 8". The long beams are 2" o.c. the short beams can be any length, mine are at this time 3.5". I can make longer as required. Then I made them so they can slide along the rack. I will drill holes for pins as I need them to hold in place. I made a few ficture samples that can be made as needed for any special need. Now I can set my frames up quickly and square each time with out guess work. A scale can be added to the base if you want or on the long rails to make things realy simple.

KennB
Edited by kennb, 18 November 2011 - 01:32 PM.