As a departure from all the polishing and chrome, I decided to weather this build and make it look like it had a long life by the sea, under a hot sun.
I got this kit from evilBay. It's a Revell (Germany) kit, from 1987 and moulded in
pink.
I don't have any real knowledge of VW Bugs, so I bought a magazine and had a good look at what's in vogue, within the VW community.
It seems patina, roofracks, Fuchs rims and lowered suspension are the way to go....
I drilled tiny holes through the ends of the torsion bars into the hubs, so that when I cut, pinned and rejoined them, they would line up. I repeated this on the other end of the torsion bars, where they turned 90 degrees towards the chassis.
I put fine brass wire into the holes after the parts were cut. This enabled the geometry of the suspension to remain true and gave me a bit more control when I was cementing the parts together.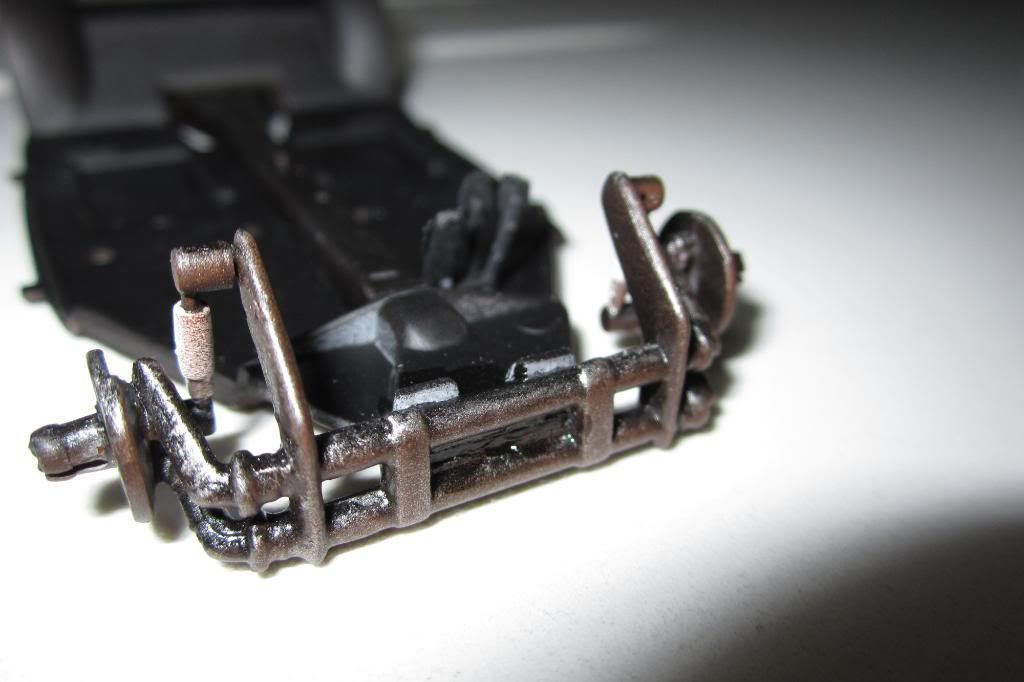 I adjusted the rear suspension by rotating the suspension arms and bending the drive shafts with my fingers.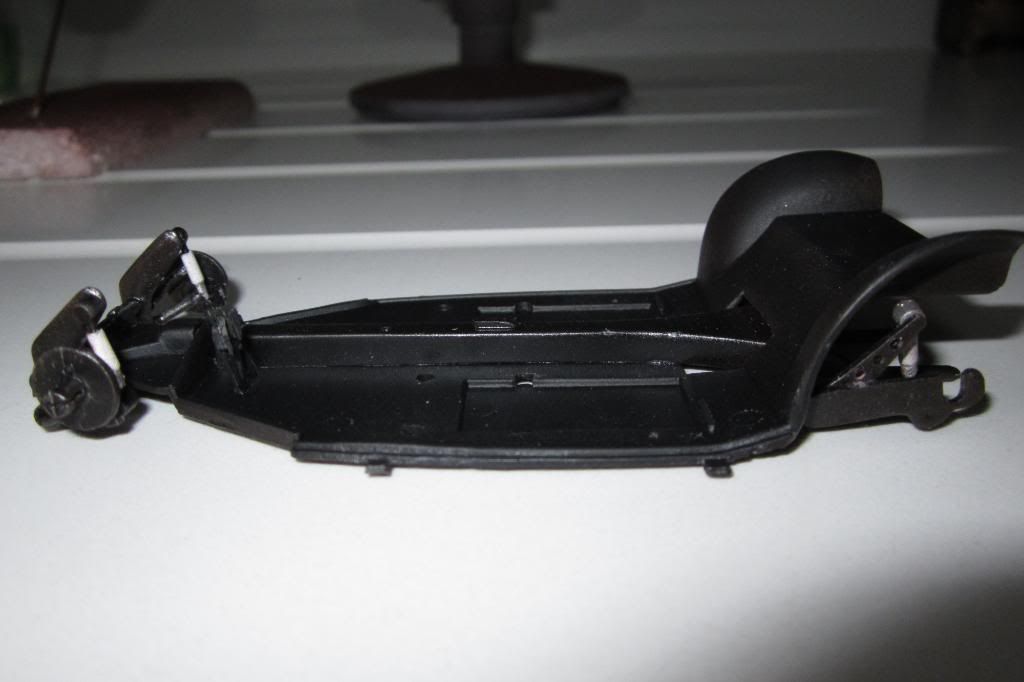 The kit tyres were a bit too tall for my liking and would've rubbed on the arches after the suspension was moved, so I exchanged them for some from my parts box: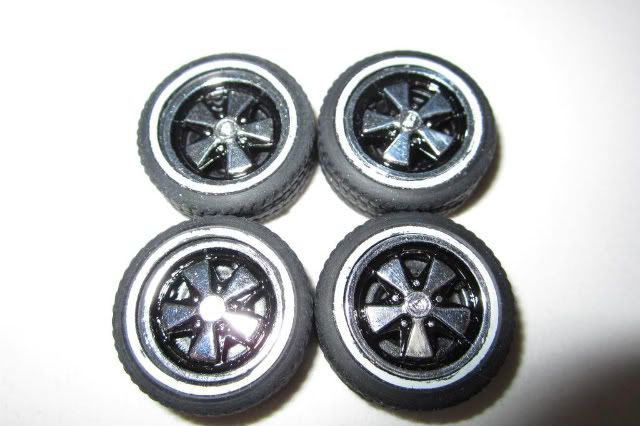 I had to re-cut most of the panel lines, as they were vague at best. Some were not even there to begin with....
I sprayed the body with brown paint and a bit of red oxide primer. I reckoned this would look ok when i rubbed through the colour coat: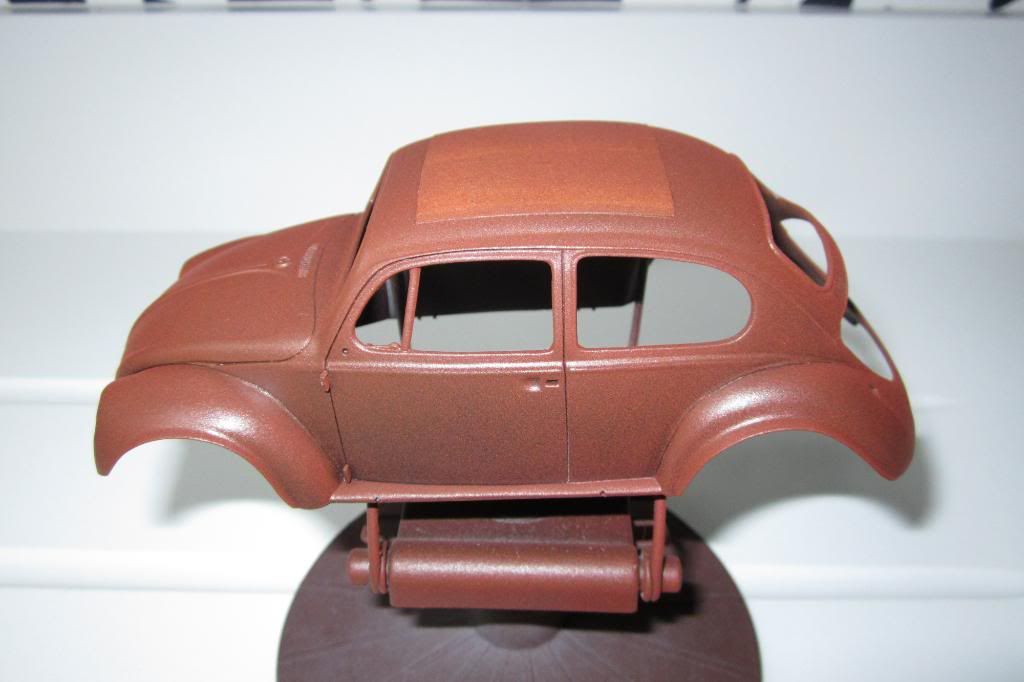 More pics soon...