This is a model of my 1:1, which is heavily modified for road racing. Many different kits were used during the build, primarily a Modelhaus resin body, 1993 Cobra, Mustang convertible, Tamiya 1995 Cobra R and Porsche 911 GT2. I didn't go too nuts with details but did try to capture the major modifications that I made to the real car.
The interior...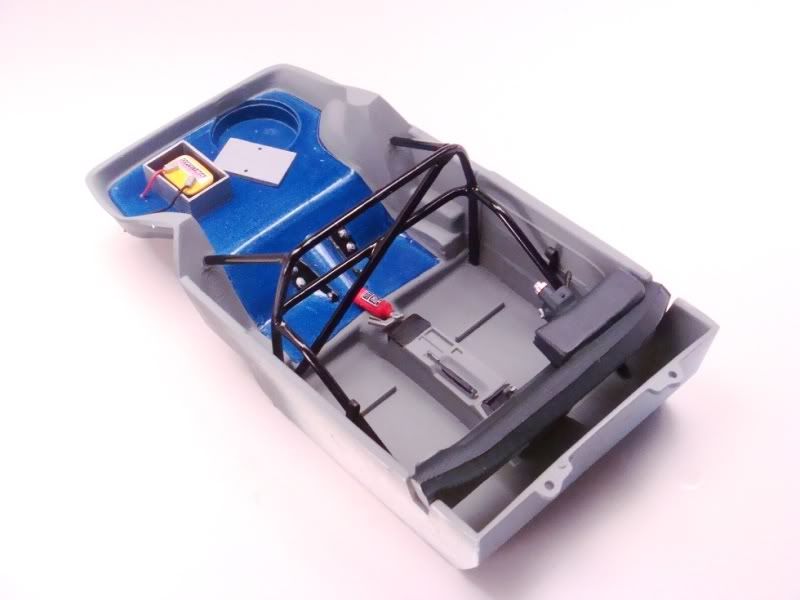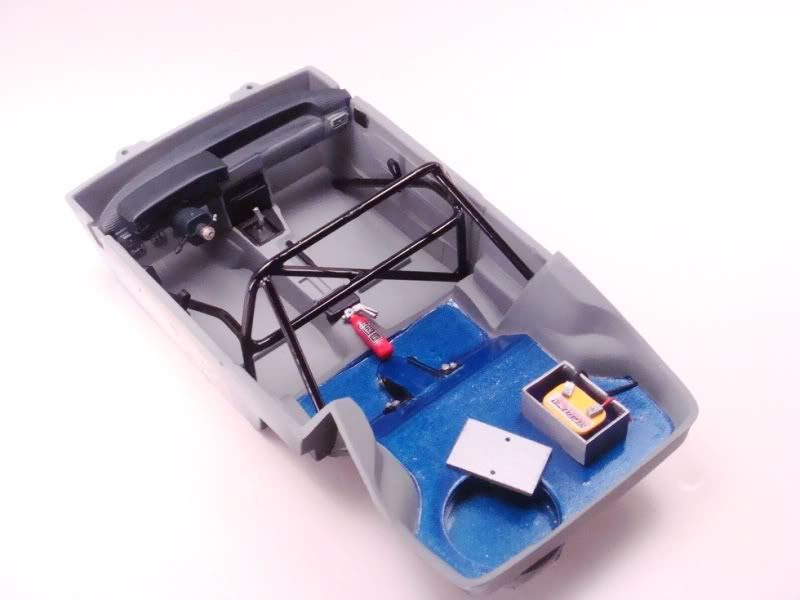 I deleted the rear seat, scratch built the 6 point roll bar, made a quick release steering wheel, relocated the battery, made door pulls, modified the dash and scratchbuilt the shifter and boot.
The motor...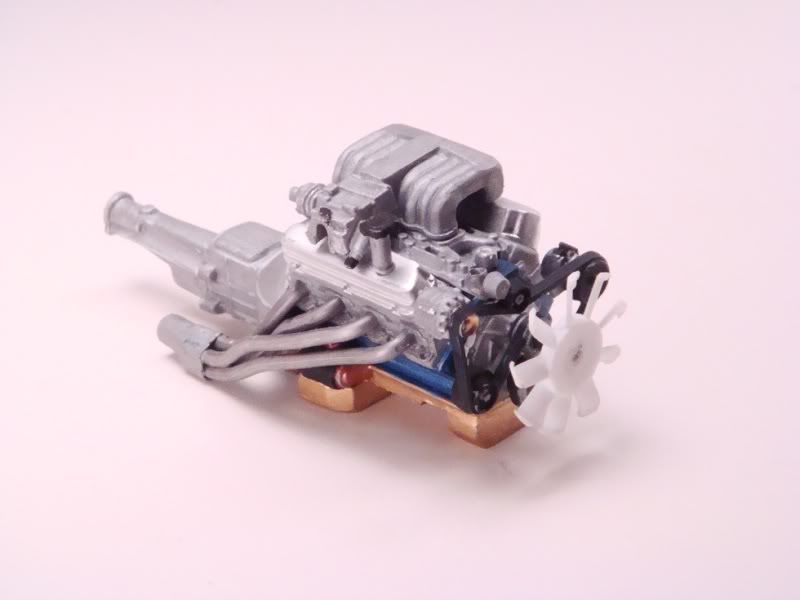 Pretty basic 302 bored and stroked to 347. There are parts from several kits to represent the intake. The 7 quart oil pan was built from scratch. Solder and heat shrink were used to build the long tube headers.
The chassis...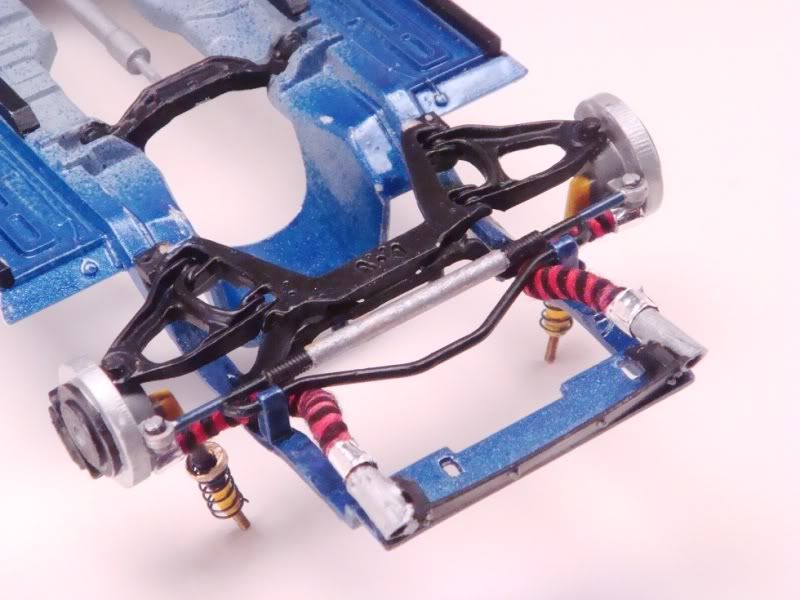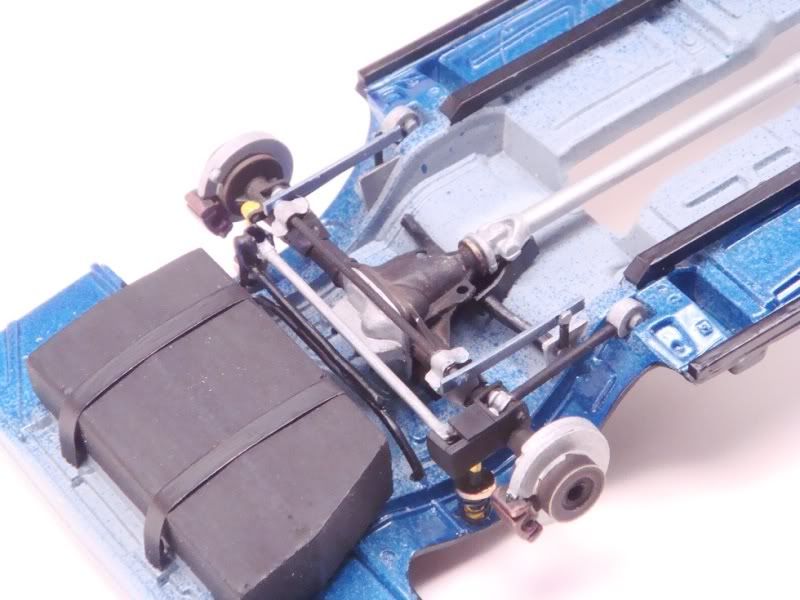 The front suspension features a heavily modified k-member in an attempt to represent a tubular version. The parts were grafted from the 95 Cobra R in order to take advantage of the poseable steering. The coilovers were scratchbuilt.
The rear also uses the basic axle from the 95 but everything else is built from scratch including the control arms, the third link and its brackets, the sway bar, the panhard bar and mount and the coilovers.
The exterior...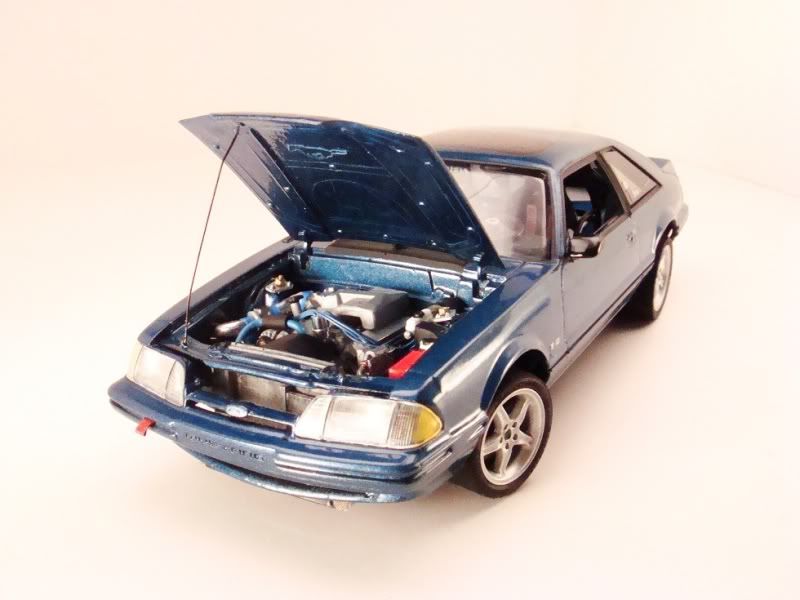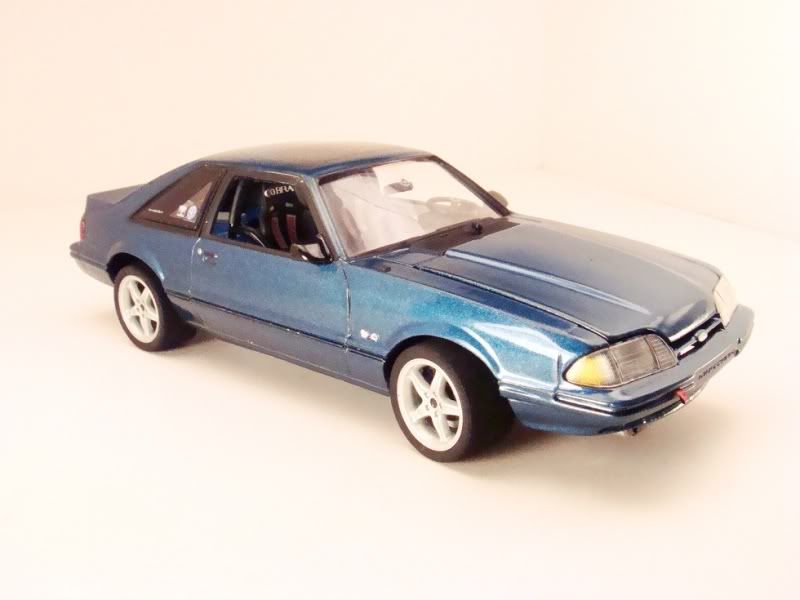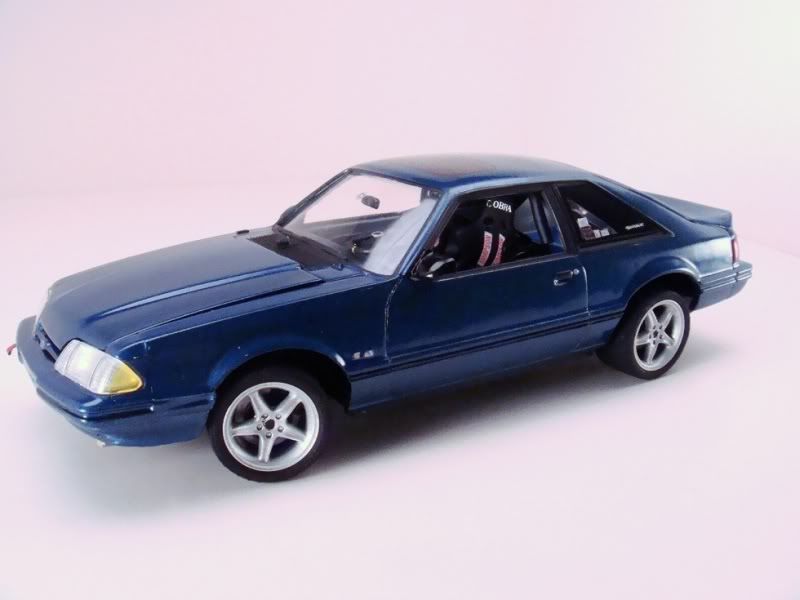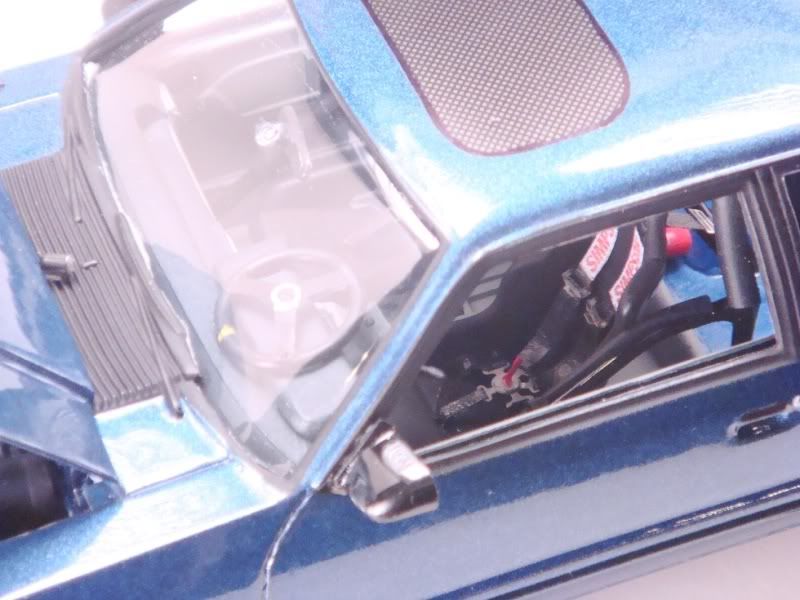 Wheels are from the 95 Cobra R. Windows are formed from sheet. Sunroof represented by carbon fiber decal.
It was an enjoyable build and will always be with me, just like the 1:1.
Thanks for looking. This is truly an awesome site and I'm glad I stumbled across it.
Mike