My plan had always been to fabricate a grill. Though tube grills were popular, I've never liked them and never considered it. I really was leaving room to put bullets in the corners. But the more I explored a fancy grill, the more it just seemed to clutter an already busy design. A mocked up tube grill just sang, so off we go.
A piece of plastic strip helped keep them spaced evenly.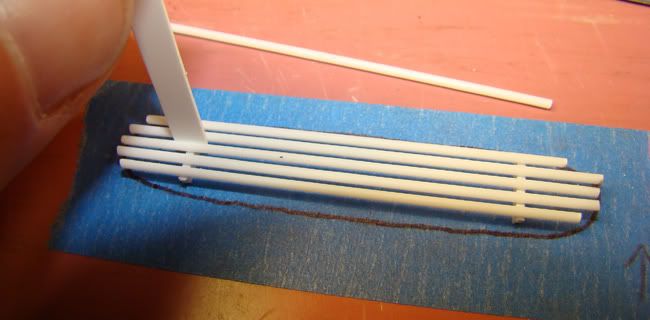 The last two nights have been airbrush nights (a big production for me) and this is the final piece.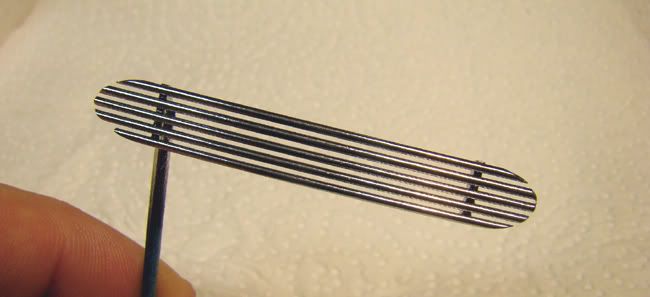 Here's the rest of the Alclad family. The room was dark behind me so it's reflecting a lot of dark.