More.......
The other side hand control was also built. I cut off most of the stock piece and rebuilt it more like a sports bike would have, before it was the set up most cruisers have.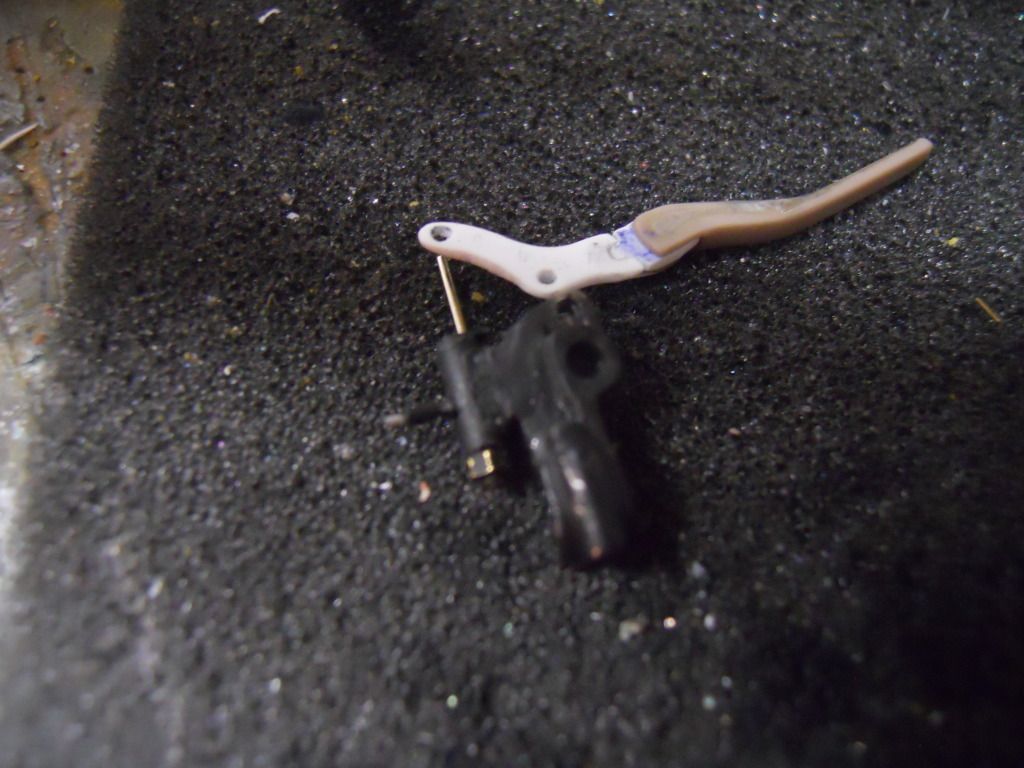 The kick stand has kinda been a ongoing problem, i wasn't happy with the first few tries i posted before so here what I think (hopefully) is the final one.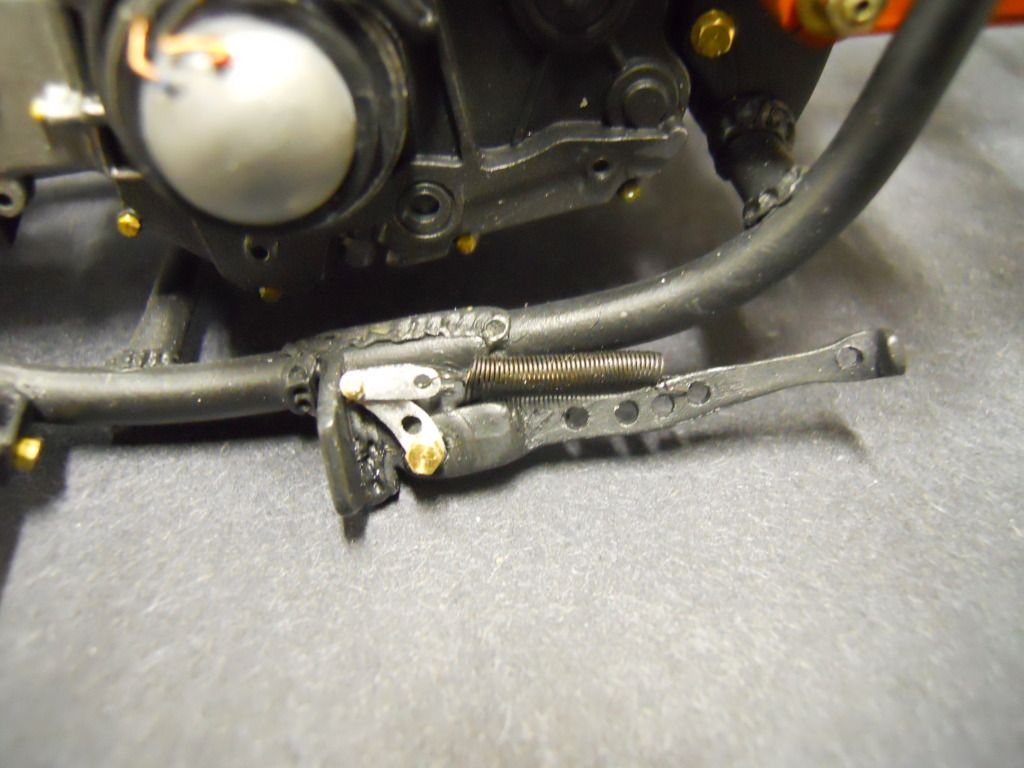 Some of the foot controls where also scratch built.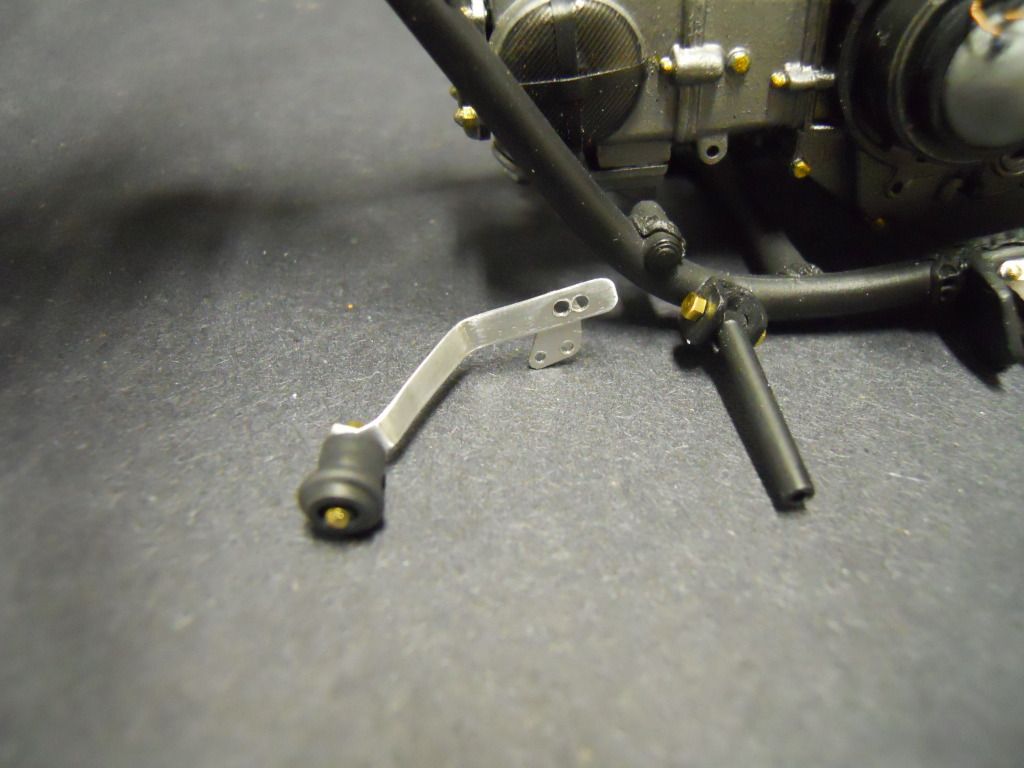 Half the resin this update took so long was that I idiotically knock the bike of my workbench

so after rebuilding I need to make sure I couldn't do this again, looking again to Moto GP bikes I added this thing under the rear swing arm, the half circle is for a stand when the bike is finished and displayed and the tinny holes bolt the bike down.