Digging through some old boxes, came across this one I started a while back. Picked it up already started w/the body painted. Modified the suspension to drop it on these 26" wheels. Also removed the running boards to help the flow of the lines.
Now to decide whether to repaint it. There are some scuffs and other flaws in the paint, but I like the color. Glass is made from blister pack clear plastic as the original was missing.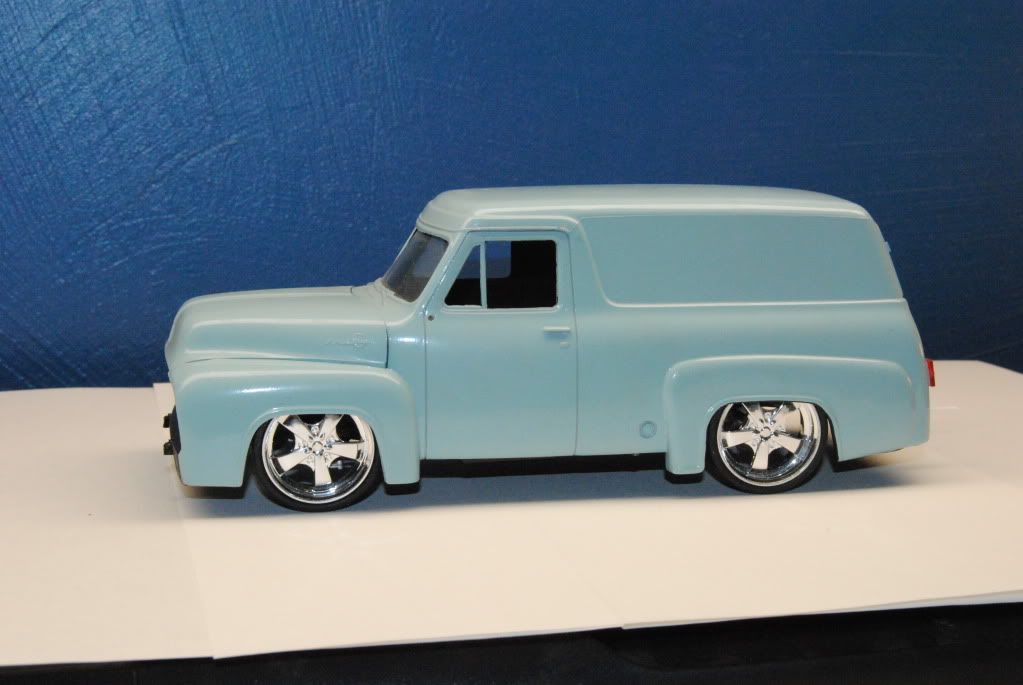 Tim
Edited by vwrabbit, 14 February 2012 - 07:08 PM.