After I sold this kit in ebay out of desperation, I had to buy it again,
so I got this one partially started for a good price and decided
to built it right away.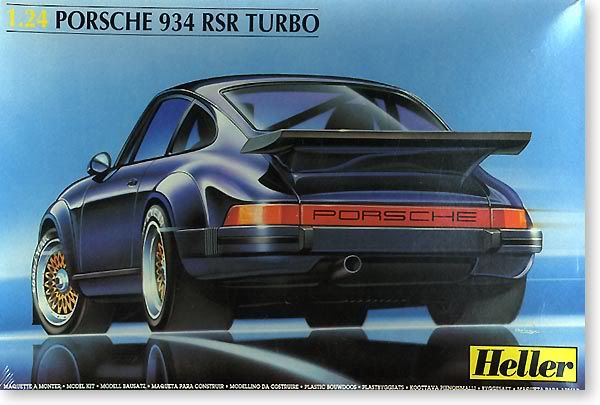 the body was already painted, but it need it work bad.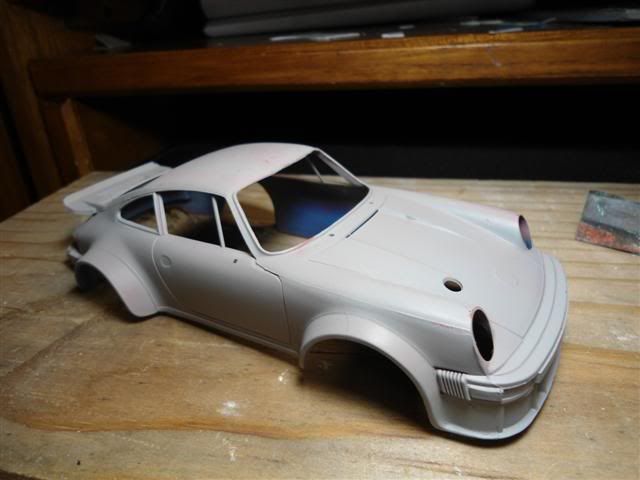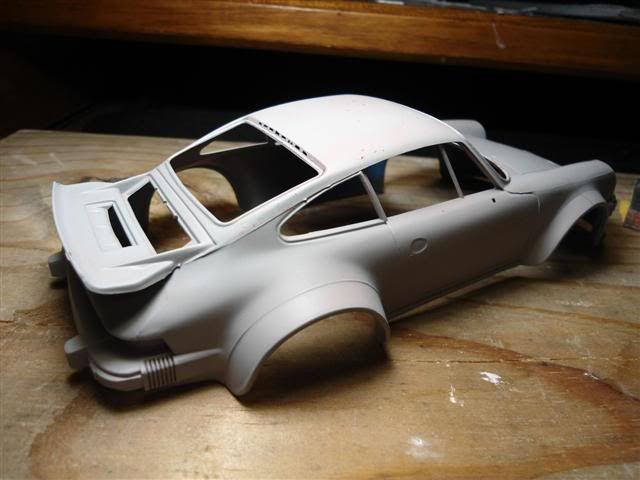 started sanding and smoothing the sexy lines of porsche.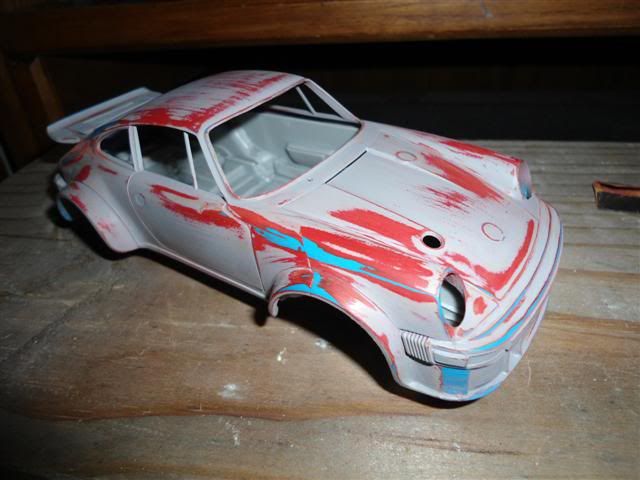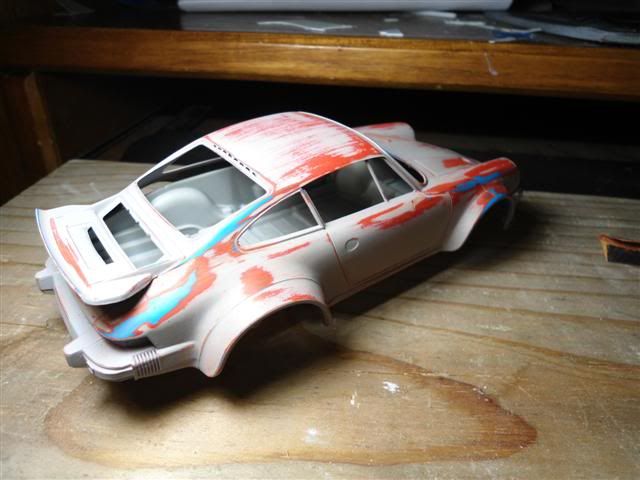 primed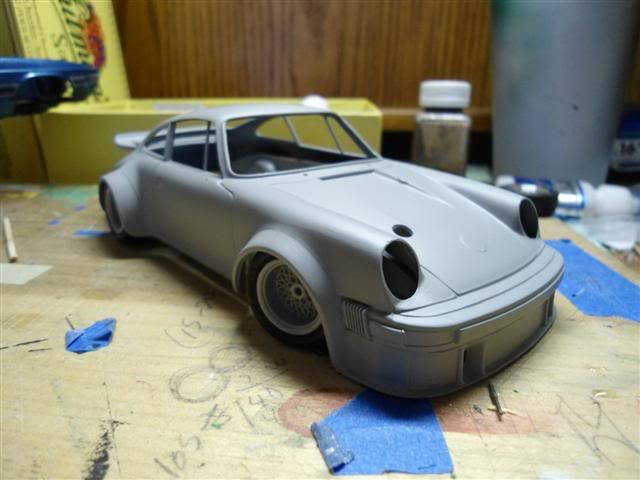 then 3 coats of testor red paint.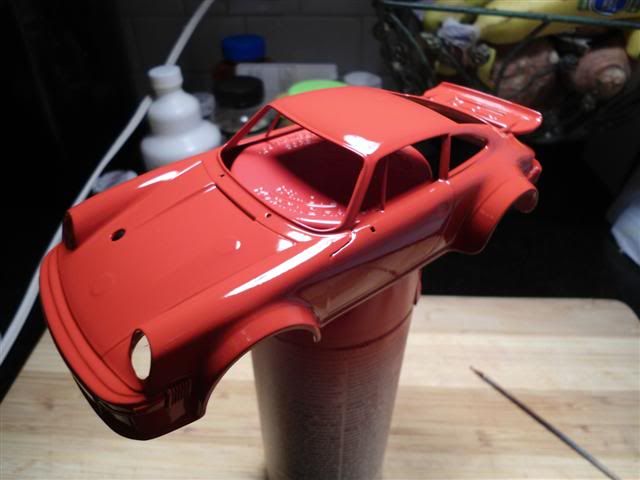 while driying, will work on the interiro.