I picked this kit up and plan on doing it box stock, the only addition will be a few details like wires and flocking. I know this kit is terrible, but i'll build it for what it is! I plan on leaving it white (just like the real one they used for this episode) so it glows in the dark. my plans are to paint the chassis primer/orange and orange under the hood, to give it the look of the body being painted white
I plan on wet sanding and possibly clearing the body as long as it doesn't affect the glowing.. i'll have to test a piece first.
This kit is very cool once you charge it under some light and turn the lights off!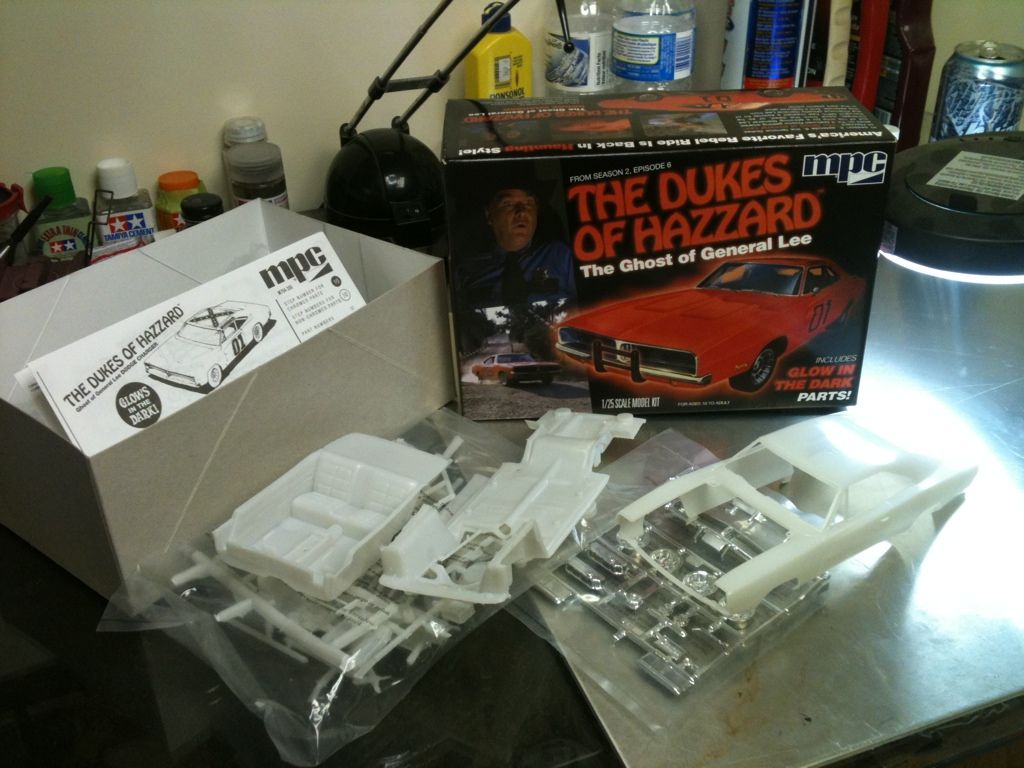 here's a 1:1 pic of the car used.