I was lucky enough to be trusted with a test shot of the Moebius Great Dane 53' trailer but I had to build it so it could be displayed at NNL East. I received it a mere two days before my local show so I decided to give it whirl to see if I could get it built in time for that. So for two and a half days, I did nothing but work on the trailer. It was finished in time but with no decals it looked pretty plain. I knew what I'd been planning on doing with it from the day the kit was announced so I got that done well before NNL East.
On the table at NNL East.
Back home in my garage.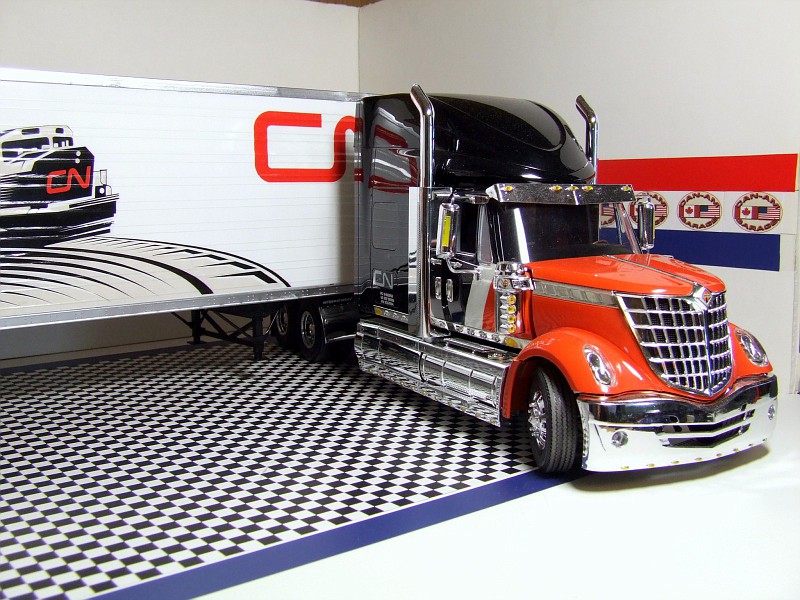 I'm sure you all can guess where I got the decals from.

A great big Thank You to all of the gang at Moebius for letting me have one - Art Anderson, Dave Metzner and Frank Winspur.