This time I'll be doing this classic and historic car that Enzo did to honor his only and late son, and the only one didn't wear the Ferrari badge. The kit I'll be using is a Fujimi Kit that Testors re-boxed in the late 80's with 200+ parts. As an interesting addition, I 'll be using also the awesome detailing kit from Model Factory Hiro with around 125+ more parts. As always, Hiro standars bring us a quality multimedia kit with lots of parts in white metal, vacuuformed glass, turned parts, an exquisite photo-etch set, etc. To add for a little push, parts from Hobby Design and Top Studio will also in this build....So, let's start...
Here's the great Model Factory Hiro Super Detaling kit with lots and lots of parts.
close view: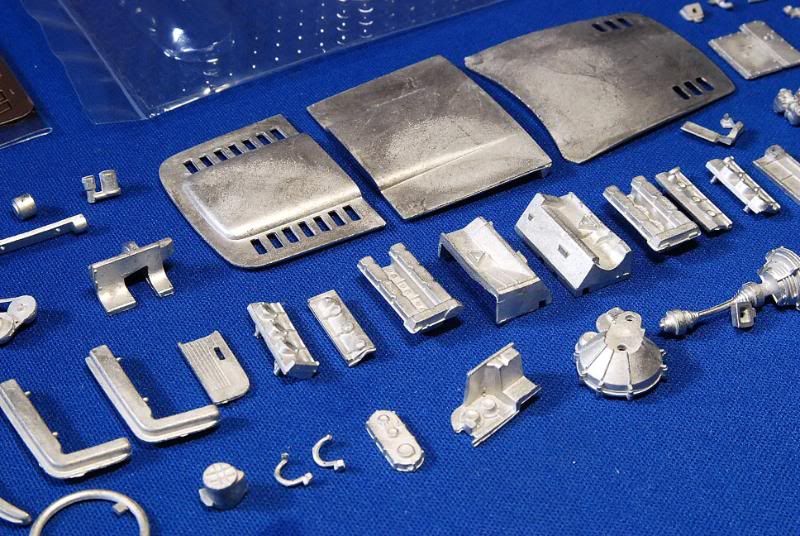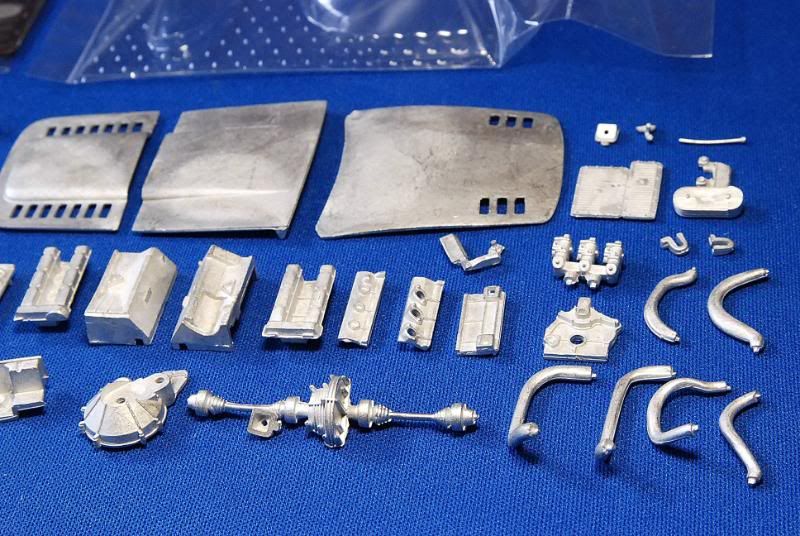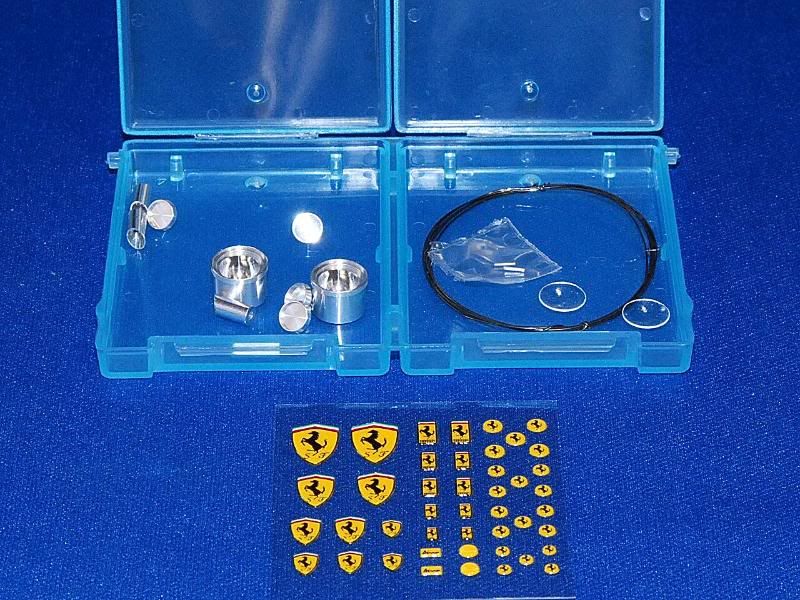 Some more aftermarket help: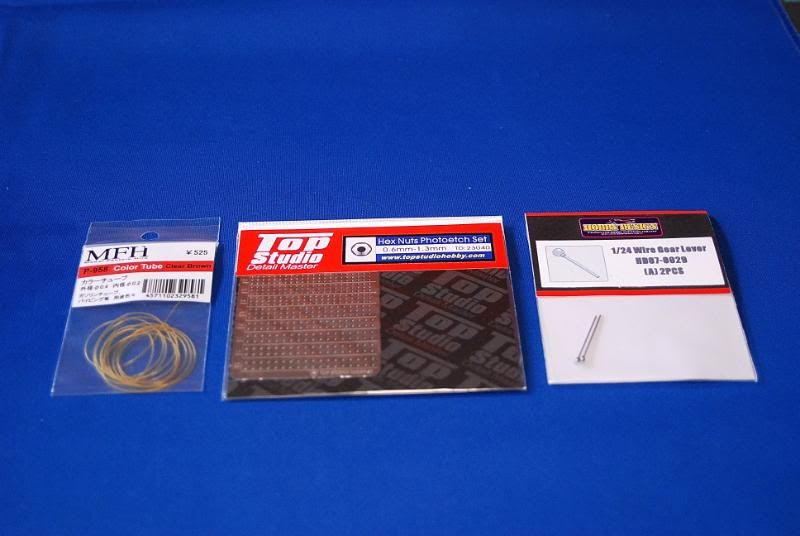 Edited by simonr, 28 April 2012 - 04:48 AM.