Here I will show you how to scratchbuild an extractor. Use this tutorial as a guide only- you can choose your own size/shape/whatever. The same techniques can be used to create all sorts of types of extractors/headers. It's a lot easier than it looks and a whole lotta fun so don't be afraid to try it! Just experiment and have fun

This extractor isn't a replica of any particular 1:1, it's just based off the many I've seen in magazines/on the net/other peoples' builds etc...
Rito enough talk, let's get building-
-------------------------------------------------------------------------------
Here are all the materials/tools I used to make this extractor-
0.5mm styrene sheet
1.6mm styrene rod
3.2mm styrene rod
hobby knife; No. 11 blade
pinvise; 1mm, 1.5mm bits
sanding stick
dremel grinding bit
lighter
styrene cement
rubber band
------------------------------------------------------------------------------
First of all, and the most important thing, is to plan how you are going to make you extractor. What size does the flange/pipes need to be? Is it going to clear chassis rails/steering boxes/whatever else? A little planning ahead will save alot of headaches in the long run. Test fitting is also very important- check the fit of every piece you make as the part comes together.
Alright, let's really get building

Using the 0.5mm sheet, we need to cut the flange out. If you have the kit header handy, you might be able to use it to get the correct size. Next is to drill 1.5mm holes where you want the pipes coming out (not a bad idea to use your 1mm bit to drill pilot holes first). This will make things alot easier rather than just gluing the pipes straight to the flange.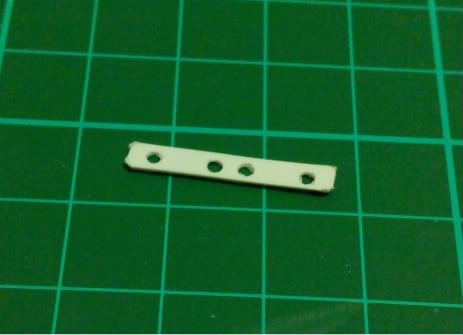 Okay, pipes. to make a bend in rod, I use a lighter. I know some people can bend rod without heat, but I just can't. Well not without breaking it anyway

. The trick here is to use just enough heat to be able to bend the rod easily; just a second right above the flame is enough for rod this small. Too much heat and it will begin to pit, or of course catch fire. Also, allow plenty of room from the end of the rod where you make your bend. If you make it too close, the tip of the rod will expand and it won't look so pretty. Neither will it fit in the holes in the flange-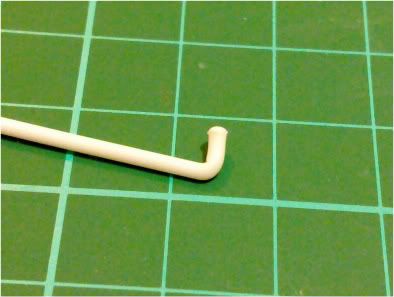 First bend-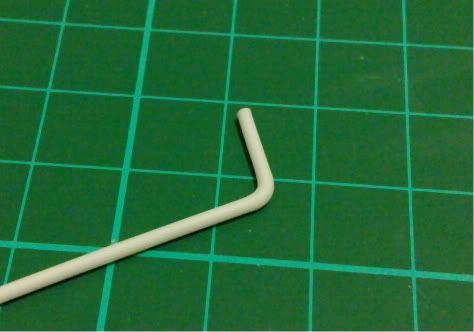 Also a good idea to mark where you want your bends before you bend them. And remember to test fit.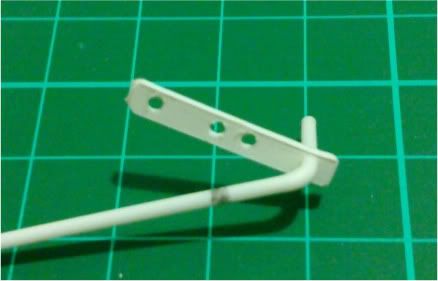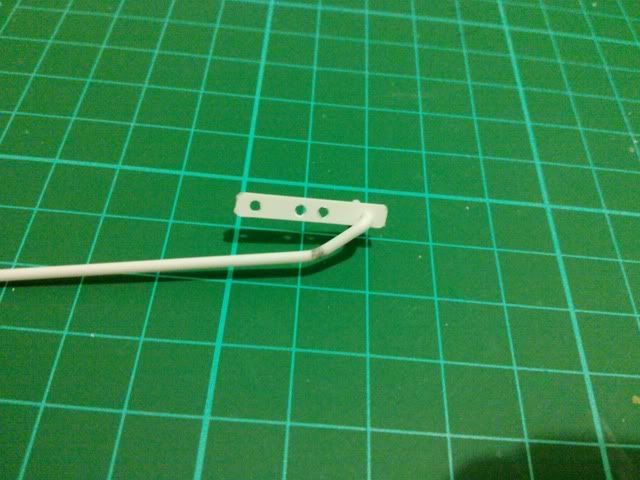 Now cut the excess, but make sure you leave plenty of length.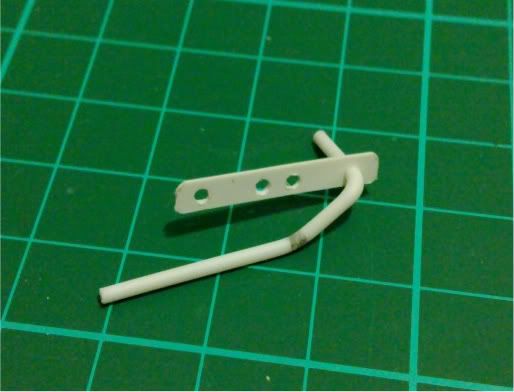 Continue using this same method to make the rest of the pipes. Oh don't forget to test fit them as you go

.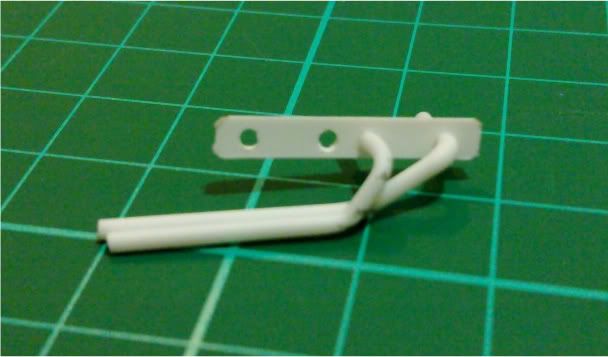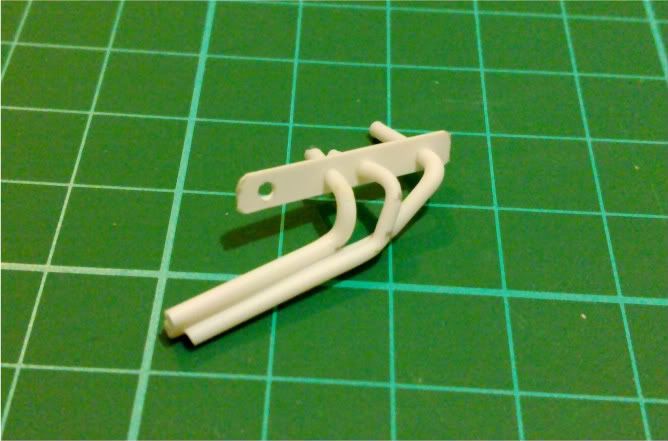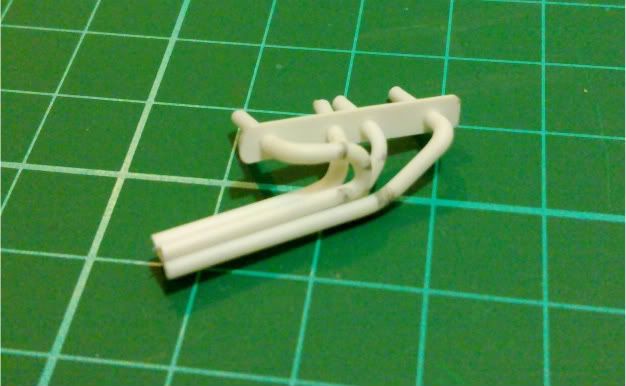 As you can see, there is a fair bit of excess rod sticking through the other side of the flange, this will be trimmed away a little later.