This thread is a great idea! It's a good way to get to know other guys on the site and how they see themselves.
I've owned Corvairs ever since November of 1980, when I bought one as a used car to get myself and my wife and baby daughter around. It seems that the '65 Chevy II 4-door I had died and I needed to replace it. I wanted a fun-to-drive car that would be decent on gas... and it just about had to be a Chevy! (I was raised on Chevrolets and, car guy that I was and am, I was and am fanatical about Chevys!) I found a guy advertising a pair of Corvairs in the Philadelphia Inquirer, so I made an appointment to check them both out. After a 10 minute test drive in a dark green 1965 Monza coupe with a 4-speed, I was sold on it! Over the following decades, I've owned about 10 more Corvairs, everything from a 1961 Greenbrier window van and a 1961 Lakewood station wagon through a 1965 Corsa converible. My most recent one, which I had to sell for economic reasons (###### this economy!) was a '66 Monza coupe with it's factory 140 h.p., 4-carb engine worked to the point that it put over 220 ponies to the rear wheels, enough to flat run away from just about any 5.0 Mustang.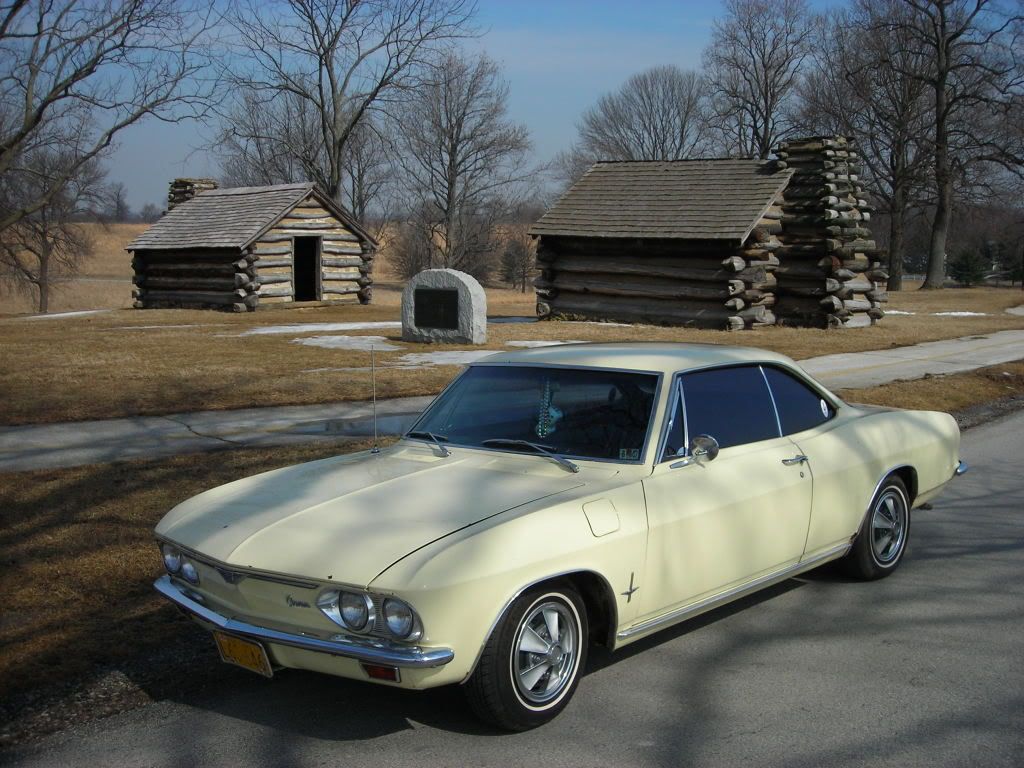 Anyhow, with this background, my screen name on every website I'm on and e-mail have been CorvairJim just about ever sinced I first went online in the mid 1990's.
My avatar is just an image I found on another website I'm on. It's actually the avatar of a fellow member of that site, but I liked it so much that I got his permission to use it myself on any site he's not on himself. I might start changing it up every now and then too, to show off photos of my '66 Monza.