....Wow just like the old days when I was building kit,start another one before even finishing the first......This kit as said in title has very sentimental value to me,my mom got this kit for me Christmas '84 and for many reasons it never got started and ended up in storage until recent when Baby Girl n I was cleaning out the garage to get the Corvair running after a 15 year hibernation,the kit along with others was stored in the front deck of the "Vair".....This Kenny is gonna be named "Annie" after my mom who passed 5 years ago........
The kit....What an ill fitting kit and the plastic is very brittle,found out the hard way trying to persuade a few pieces to the right shape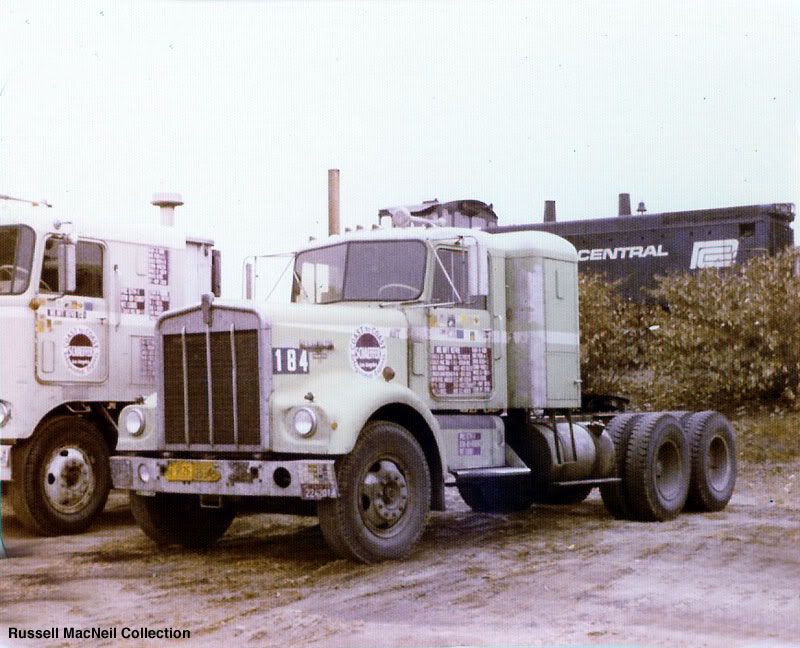 The inspiration and look I am trying for.
The work in process so far,I destroyed the sleeper that came with the kit but thankfully aitruckmodels.com to the rescue and the hood from Paul S.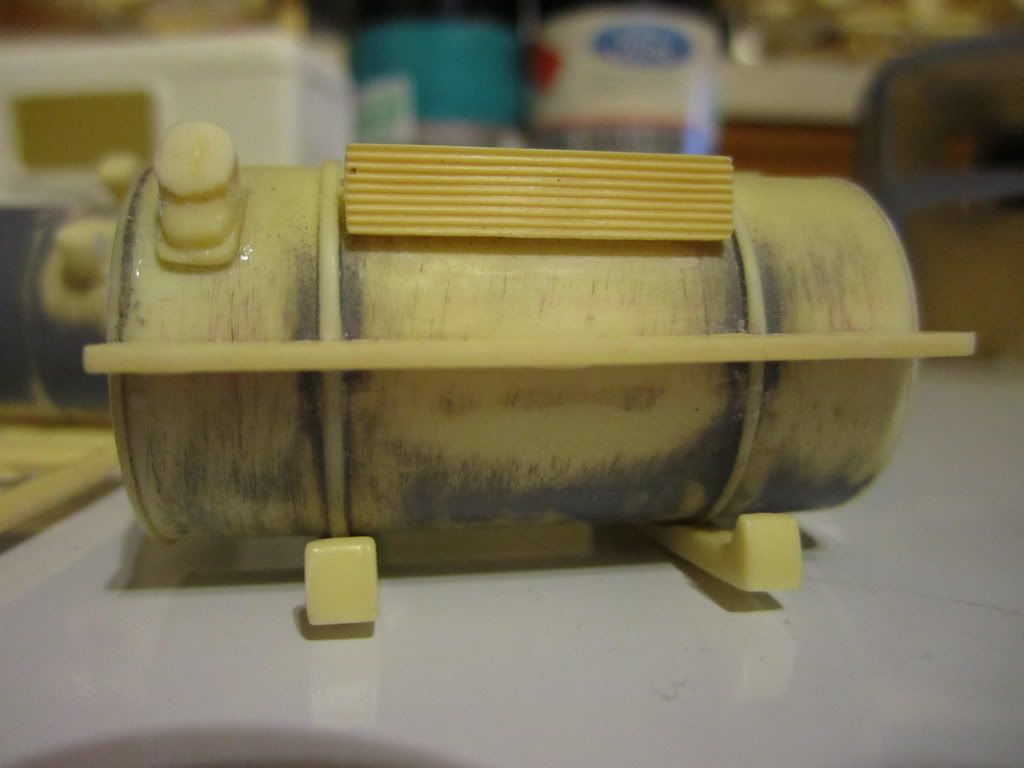 Removing them joint lines on the tank >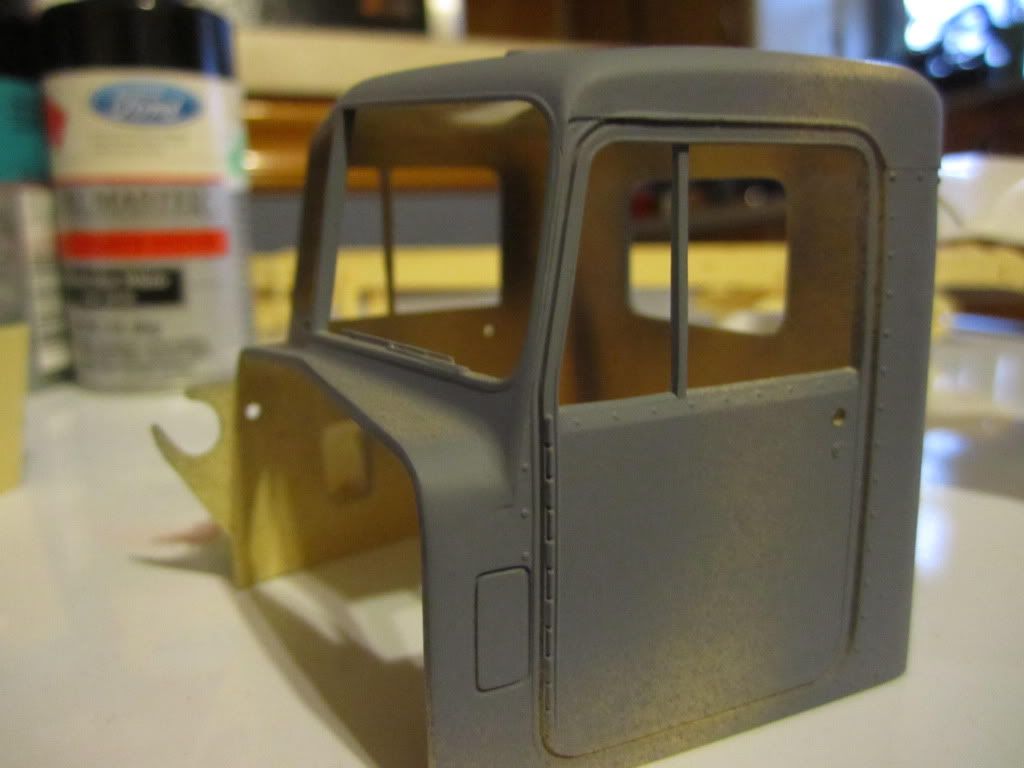 Some slight modifications to the cab,removal of air cleaner opening,exhaust mounting holes...and a broken vent window frame from clumsy fingers :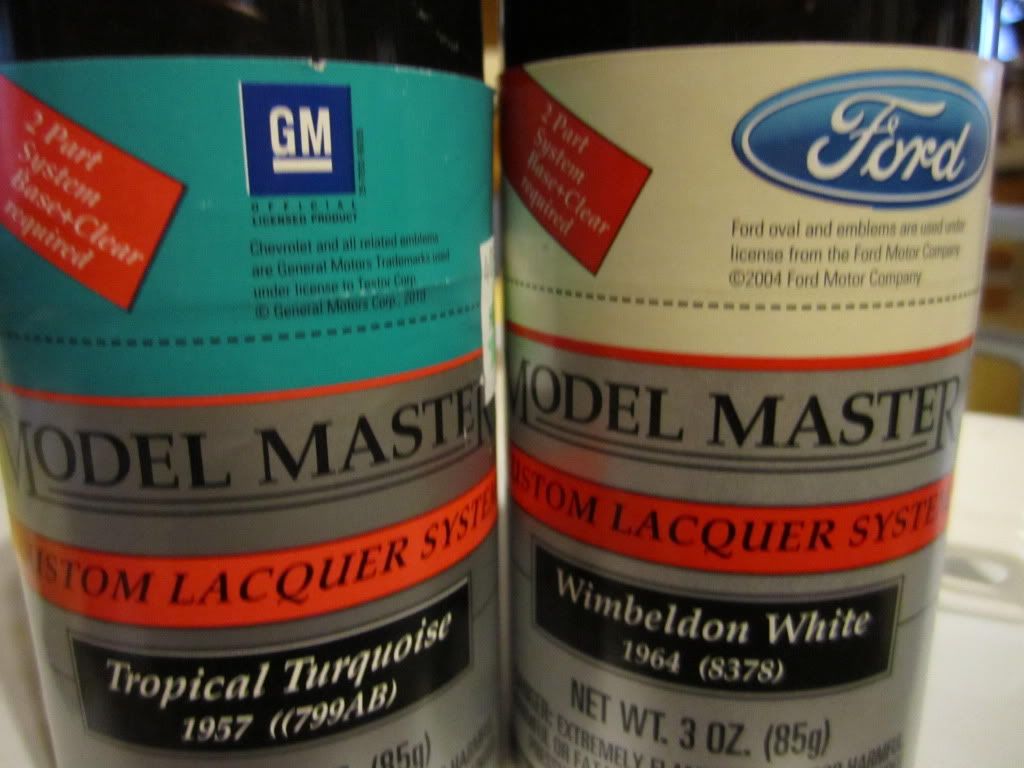 LOOK,Ford and GM together...okay bad humor...the colors chose for the truck,like working with Testors lacquers.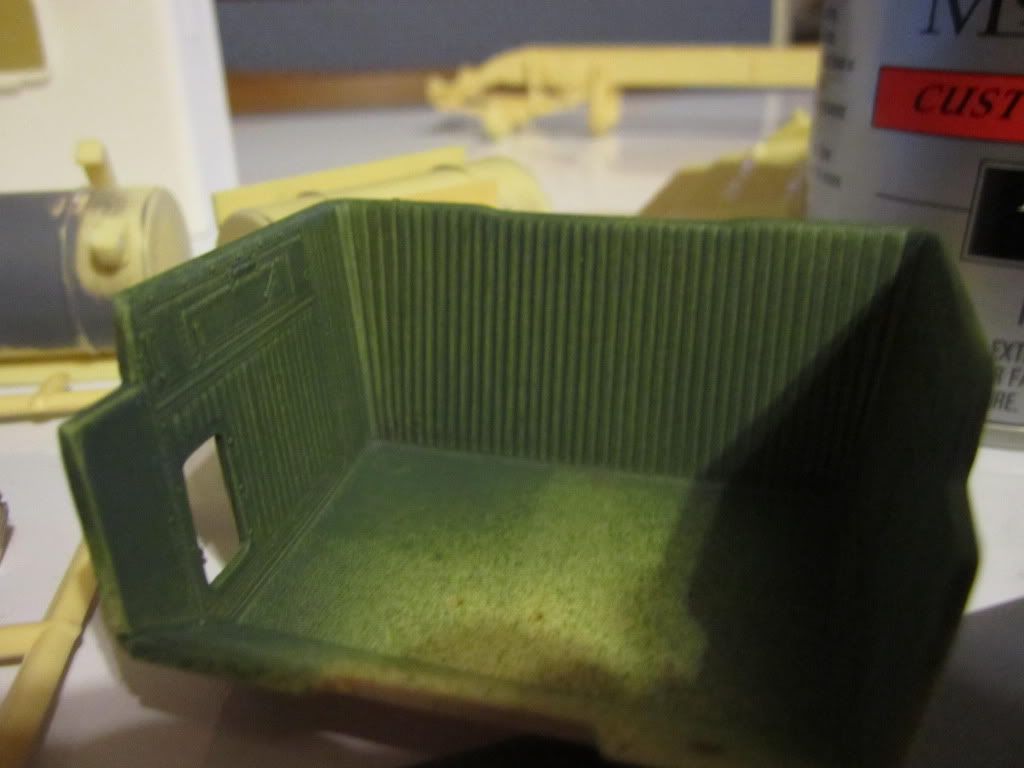 Trying to come up with the right mixture to make the green in the older Kenworths....More to come on this sloooooow process,comments good,bad,ugly welcome or any tips or ideas welcome!!!...thanks for lookin'
Edited by Badluck 13, 07 July 2012 - 04:09 PM.