Just started on this last night. Using the Revell snap 2010 Mustang GT convertible kit, and a 2010 Mustang GT500 kit. Ive seen a couple guys cut the hood out and swap the chassis and engine into the convertible kit, but I havent seen anyone actually change the bumpers etc. Figured it would be a good project to go alongside my 2011 Camaro SS convertible
I started by hacking off the front and rear bumpers and front support, and replacing them with the GT500 ones. I still need to cut out the wiper cowl and replace it, and the rad support with the full detail ones.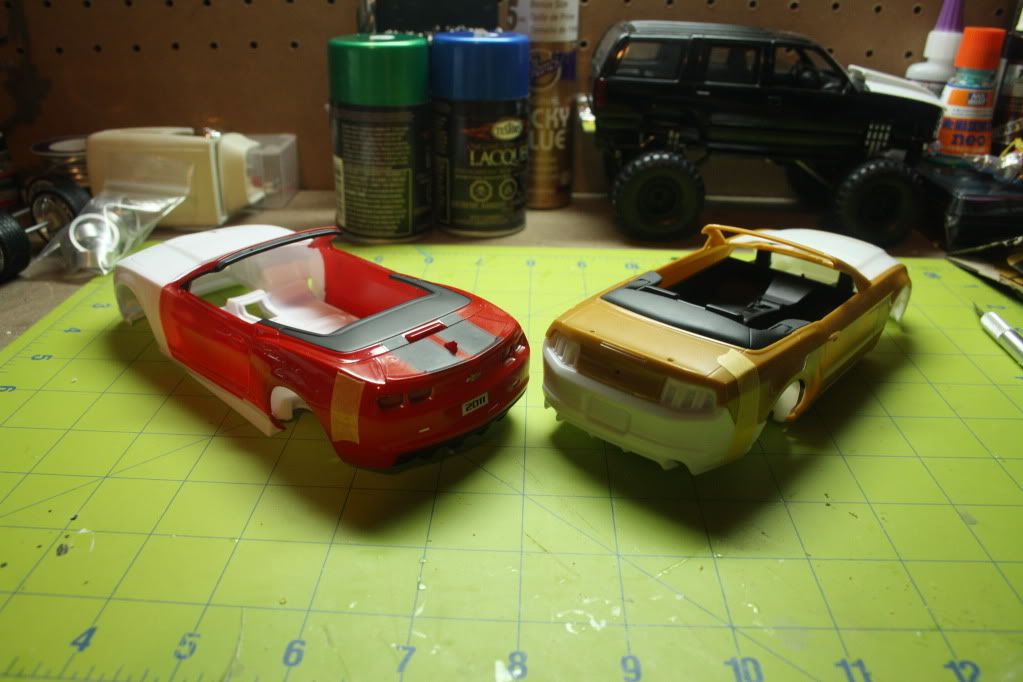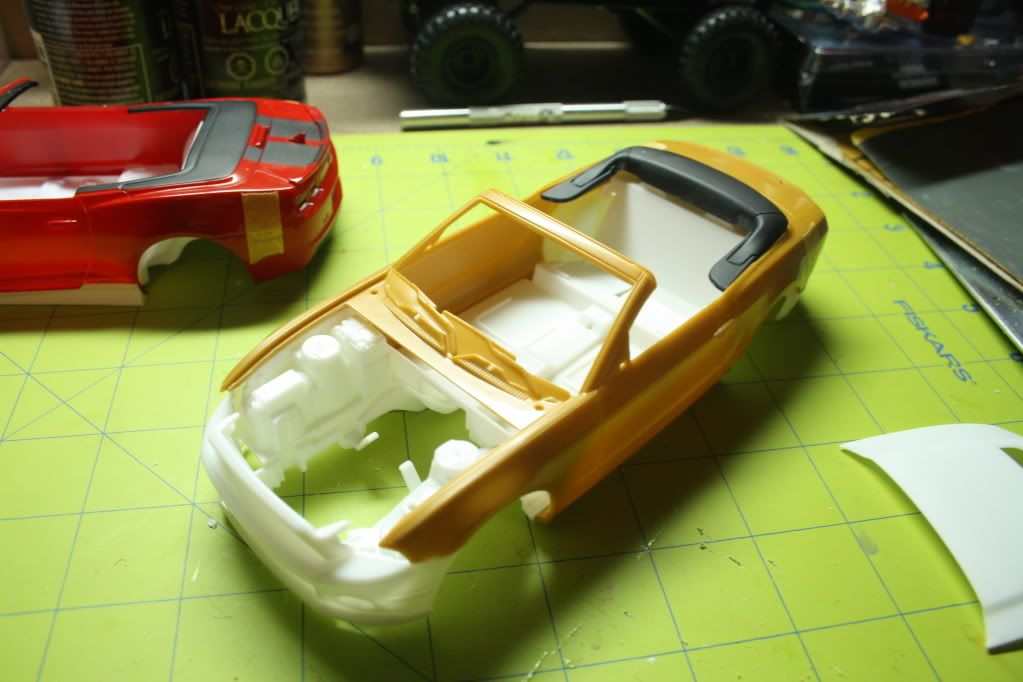 This project will be slow going , as I work away from town for a week, and am home for a week. I just wanted to post up that Im alive and still building, lol. Any comments and critisisms are welcome.