I'm building an older funny car from 1995. It's the In-n-Out Burger funny car. I like In-n-Out burgers and I like drag racing, so I thought I'd show my appreciation.

My goal is to add as much detail and realism as I can in this 1:25 scale. I'm using Revell's Mooneyes Funny Car kit (#7624 released in 1995). My researching hasn't turned up too many detailed photos of this particular car, in order to keep everything period correct. So I'm combining what I can find and what I think looks good. Let me know if you see something that's not correct for 1995.

I've been going back and forth between the chassis and engine and haven't made a lot of progress on either because of it.

I have more photos posted on Photobucket (look for the In-n-Out album) http://s1256.photobu...r?sort=3&page=1

I would appreciate your suggestions and comments.
 
This is the inspiration (3 wheels off the ground is awesome)


In-N-Out 1.jpg 78.91KB 26 downloads


Wheelie bars are duplicates of the those supplied in the kit.





The chassis needs the fuel cell, rear brake lines, fire extinguishers and more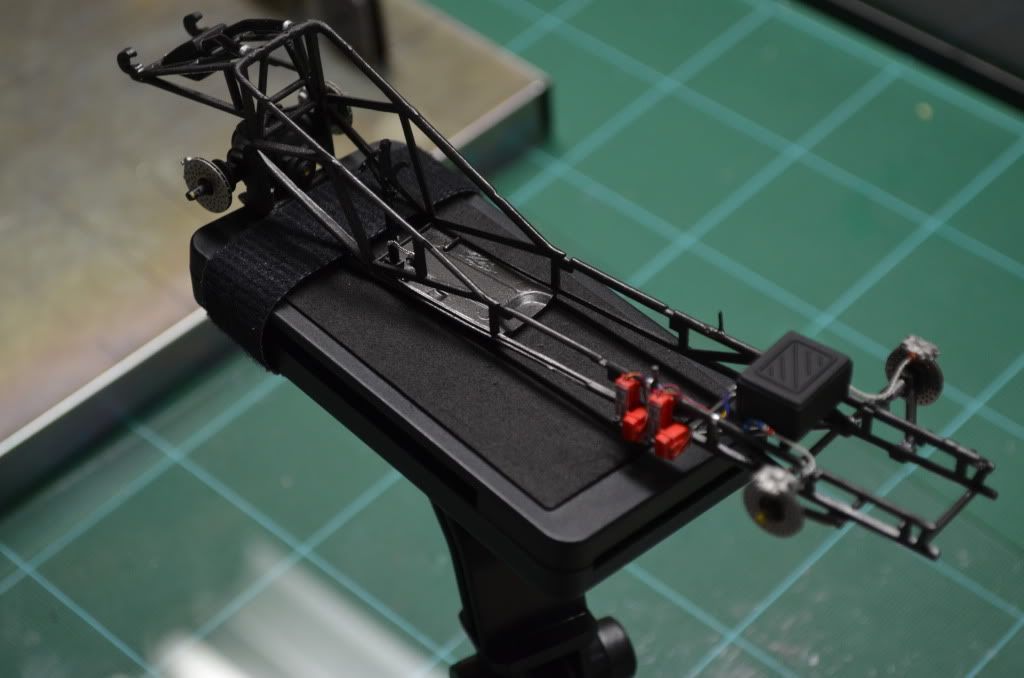 This detail shot of a funny car brake handle and spring inspired me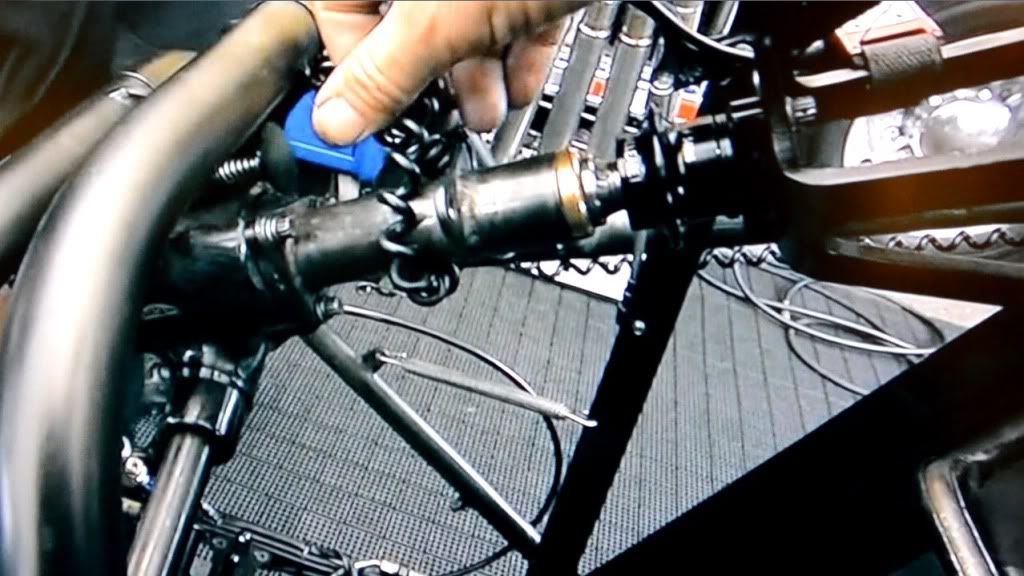 So I had to do it, too. I used R&B rod ends and throttle springs along with Pro Tech nuts on the handle and a piece of small heat shrink tubing for the grip. I built up the base and made it functional. I guess I need to add a master cylinder now. I describe how I did this in the Photobucket 'Working Brake Handle' album.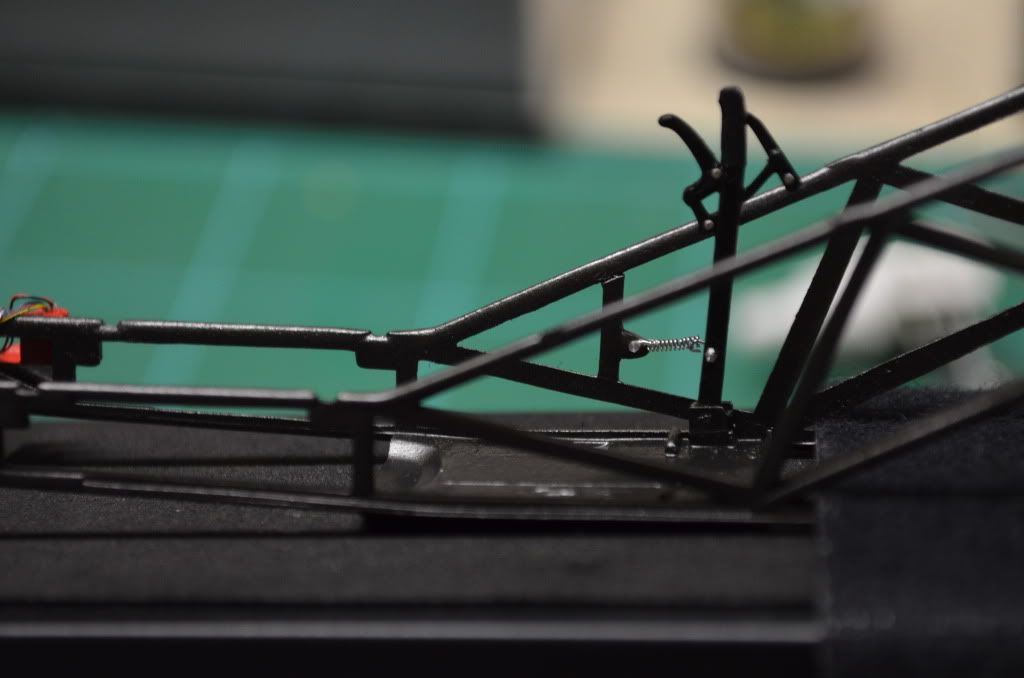 The engine is partly finished and partly mocked up. Note the functional butterflies. More to come.




Another view of the engine and electronics


Edited by TedsModeling, 10 February 2014 - 01:11 PM.