I hate posting my builds on here because I am not the best modeler but I figured if I am going to be a member of this forum I need to particapate. This is my streached W900, fenders, tail lights and marker lights I ordered from, "Modelmakershop", all the rest of the stuff I scratch built. Texas bumper, sun visor, a/c unit, wind deflector, hood vents, side tool box and back tool box believe it or not are made of cardstock, I ran out of plastic so had to use paper. The satellite dome is made from a lid off a purfume bottle and the base and trim of it are paper. The paint is Krylon rattle can. I hate rattle cans so the paint job isn't the best. For all the chrome parts I made I used metal tape, it is the tape you use for tapeing air condition and heating ducts, not sure the proper name for it.
Like I said, it isn't the best and it won't win any shows but I had fun doing it.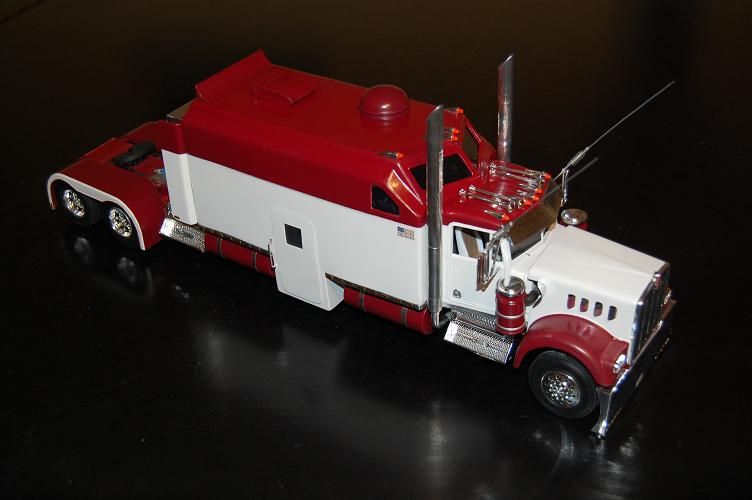 Edited by Inky, 29 March 2012 - 05:06 PM.