Hello!
I did it! A quick build!!!! I built this model from start to finish in 5 weeks, and that is with 4 days out in Boston and 5 additional days out of town.
This is the $7 Boxster snap kit. Technically, the only item bought for this was the Pegasus brakes set. The wheels were previously bought for another project so they were sitting in another box

That's a Jairus Watson painting on the wall (Yellow Carrera GT)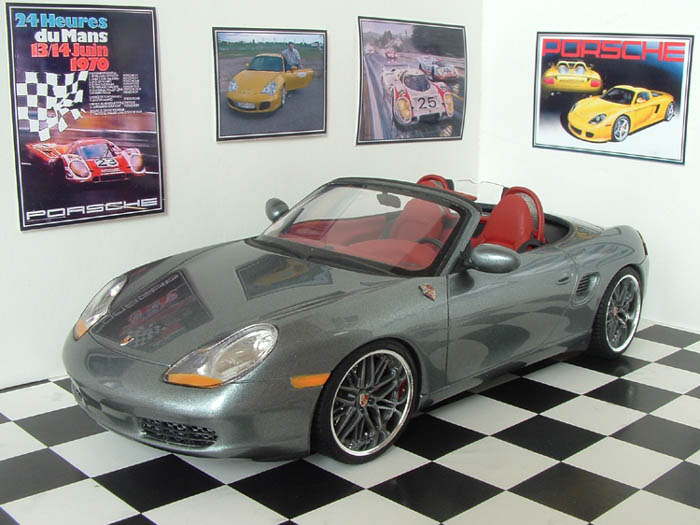 This should be a blast to drive... Fun little car with an extra punch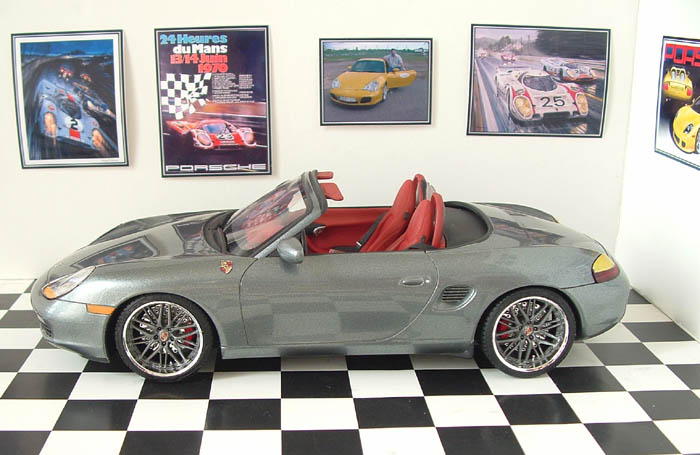 I like the stance. Almost un-noticeable lower in the front for a more agressive look.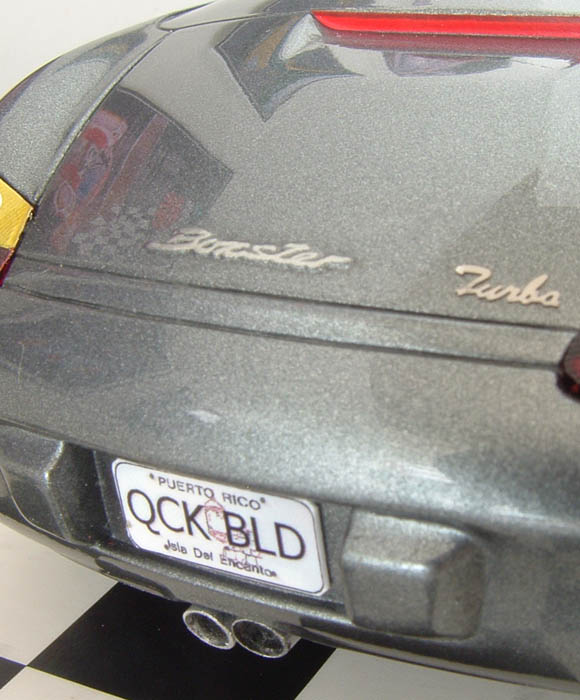 "
Turbo
"!!! This word changes everything.....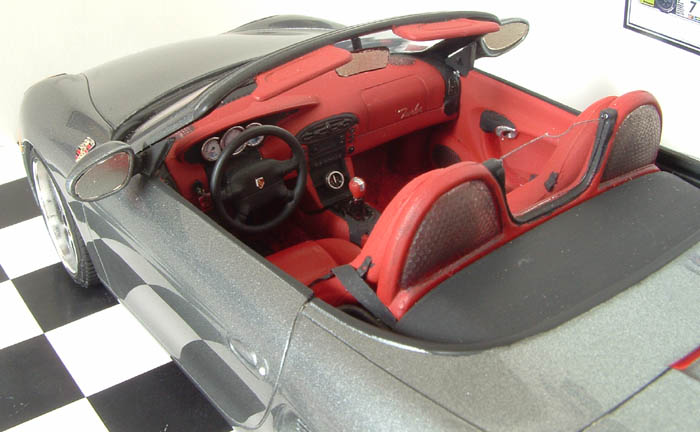 Notice the Turbo emblem on the glovebox and the programmable turbo boost gauge in the center console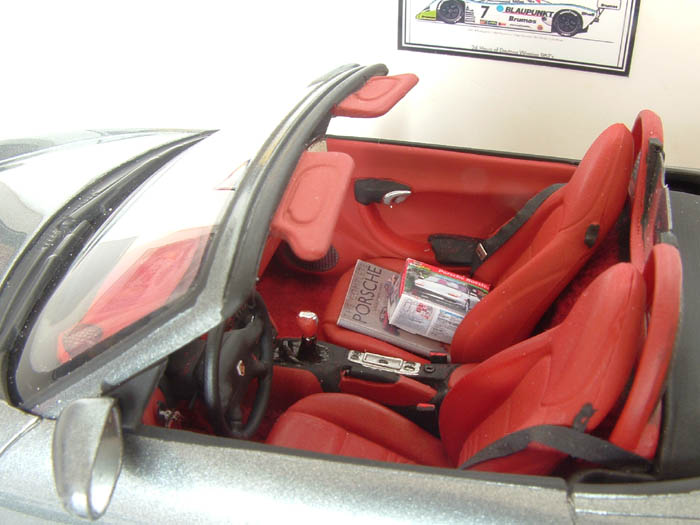 Of course, a reference book and a model of itself are part of the package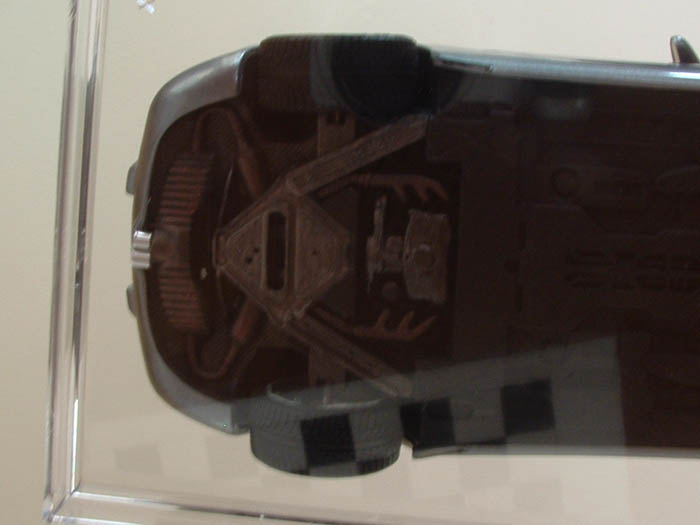 I tried but I just couldn't leave the chassis all black. Not a lot but some color underneath
Porsche Seal Gray (OK, Cobra Colors Ferrari Grigio Titanio Metallic)
Removed windbreaker between the seats and replaced with acetate. The kit's unit looked like 3" armor glass

Seatbelts, buckles, key in the ignition, steering column levers, turbo script, additional boost gauge, photoreduced instrument cluster.
Aluminum exhaust tips.
Opened the front grilles and added mesh behind to protect the intercoolores and bigger radiators (play along OK?)
Photoreduced fender emblem and wheel centers.
Having this NOT be a quick build, I would have done a few things differently. I'm not overly in love with the tail lights, and the headlights could be tweaked a bit more.
That's my third and last Porsche for now. Now I need either another Ferrari to break the tie or 3 Lambos to make it a 3 way tie

Now back to the C6-R
Your comments are appreciated.
Thanks,