Hello,
I haven't been on the workbench much in the last few days. But I was able to do the body cleanup, mold lines etc. Moon Mud primer, sanding, more primer and it now has the first 2 mist coats of Cobra Colors Velocity Yellow. I have learned my lesson and I am taking it sloooow. I usually rush it, screw it up and end up doing it all over again.

One of my favorite angles on this car.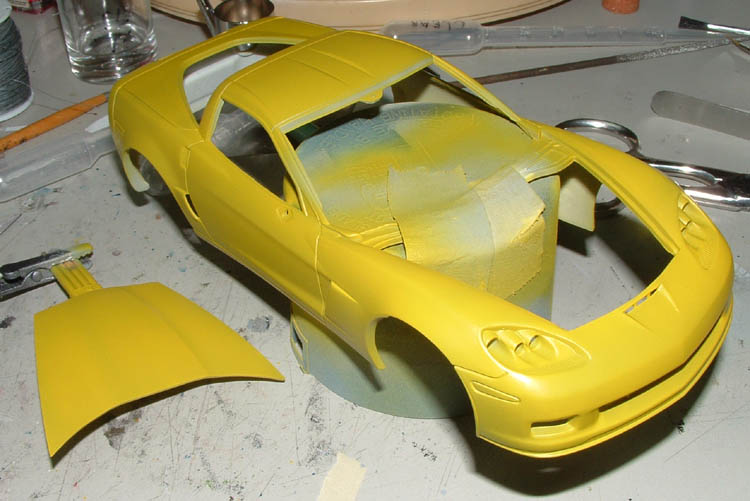 Still a looooong way to go.
Thanks,
Ismael