Revell's 1966 SS396.
This was supposed to be a quick build for my clubs muscle car theme - in February. Needless to say, I didn't make that deadline. However, the model is now finished!
Paint is Model Master brass metalizer with duplicolor clear. Interior is Duplicolor red. Mostly out of the box except wheels and tires and some under hood additions - brackets for alternator, power steering pump, and AC compressor. Wheels are steelies from a 62 Bel Air and dog dish caps are a modified airplane wheel, repeated four times. Oh, air cleaner is not from the kit either. I also made some chassis detail where the kit left a large blank space behind the firewall - the kit uses the bottom of the interior and it is just blank, flat plastic. The ride is actually lowered by about two scale inches, but I would have liked it to go a little lower - not enough time checking ride height before the glue hit, I guess.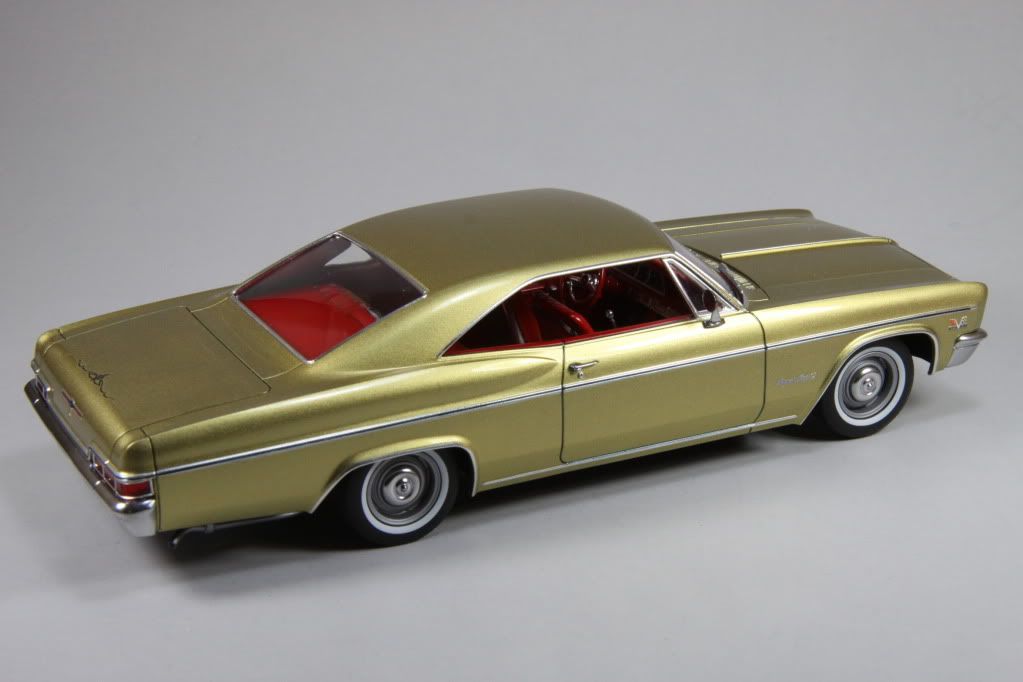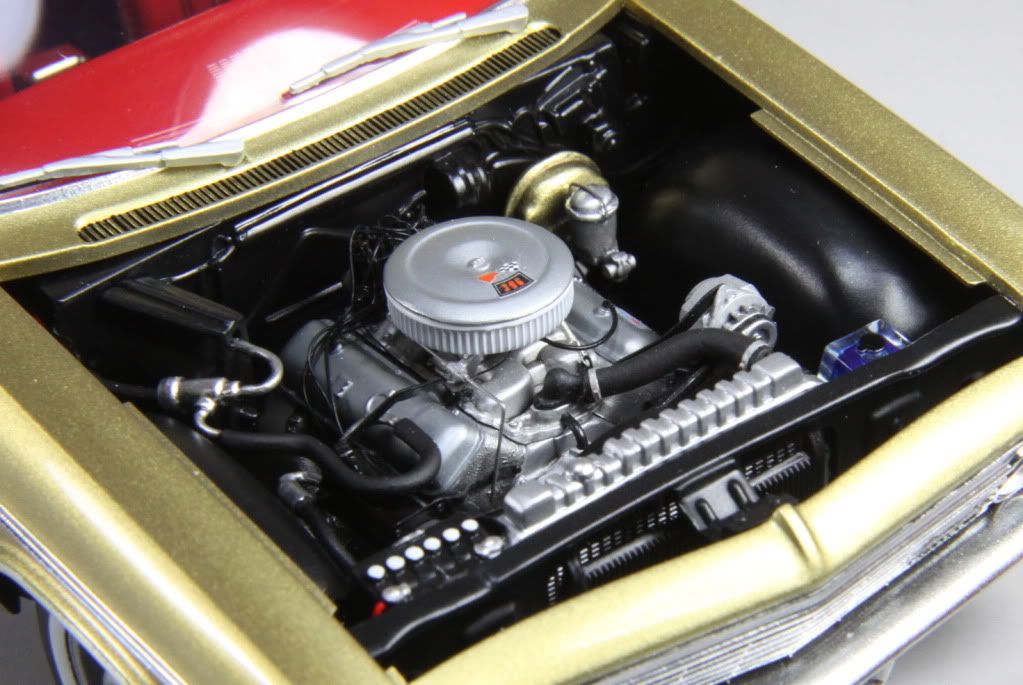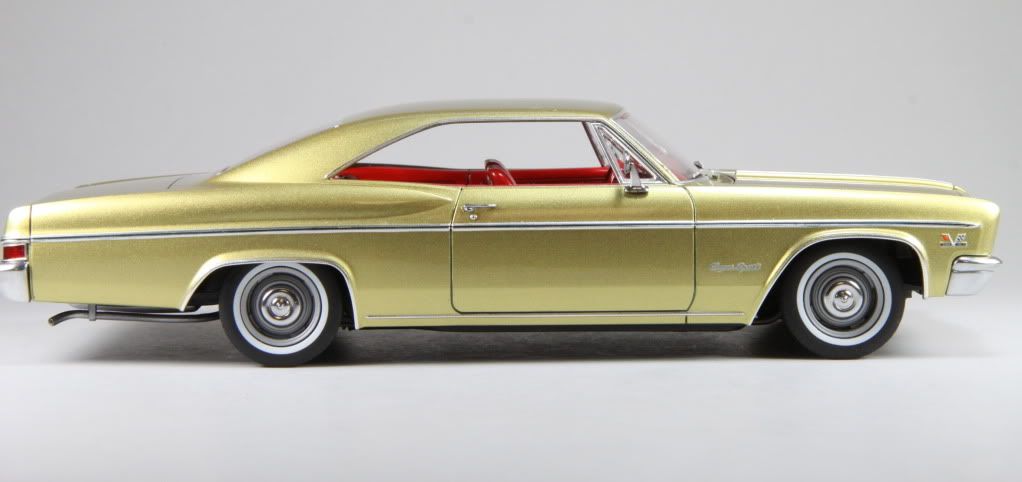 Edited by Erik Smith, 10 April 2012 - 04:43 PM.