Hello,
I know gas prices are affecting many aspects of our life, but even the scale model scene??? :shock:

Talk about a quick fun build. This was made in a few days but total building time was less than 5 hours. This is Tamiya's Campus Friends Vespa 50S. The model has 6 parts, but you know me. I added the brake and clutch levers made of aluminum sheet, the rear brake pedal (aluminum and solder) the kick starter (solder) the horn (alum) and added the key in the ignition with a keyfob hanging, right below the seat. At least that's what I think those things are

The license plate decal was placed over an aluminum foil piece of the same size, so it is very thin and metallic from the back.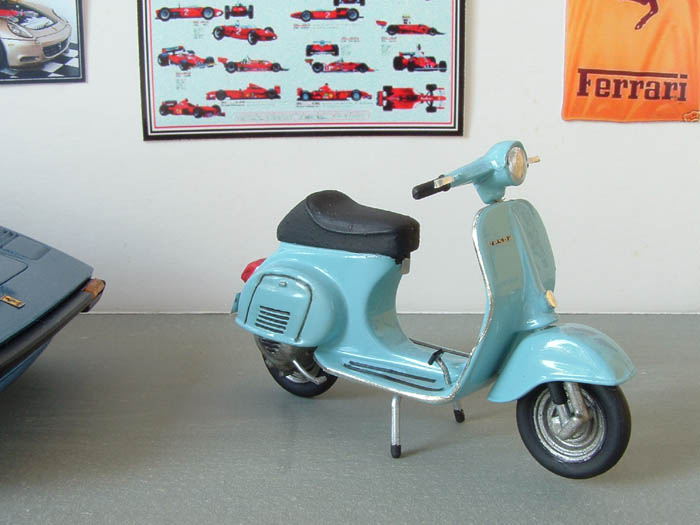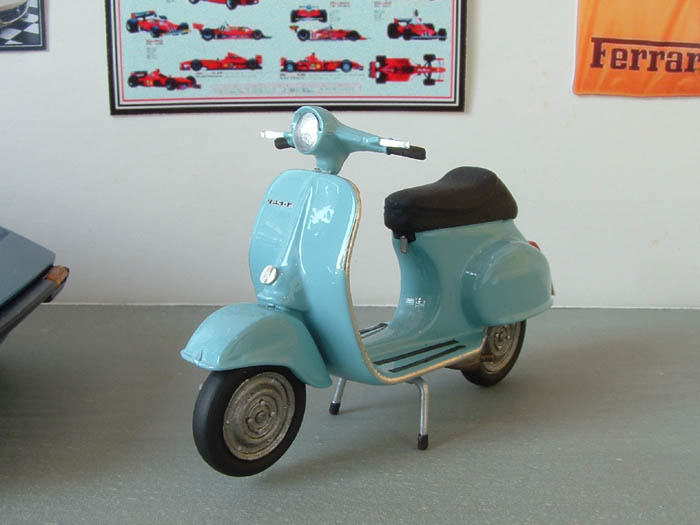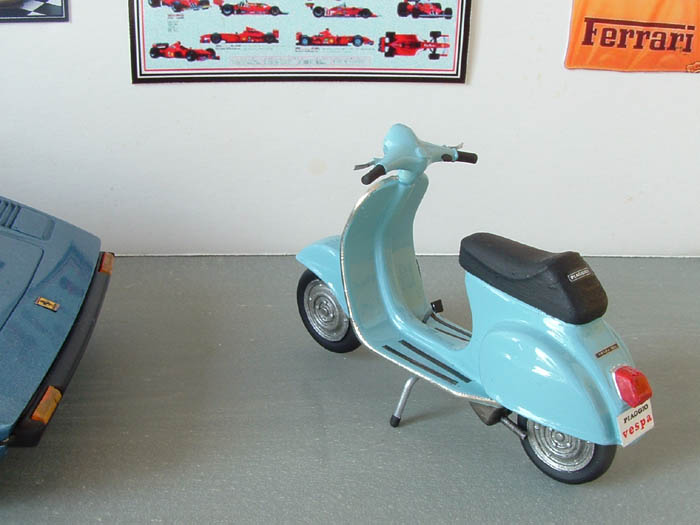 This vehicle is only used inside the complex so it is not registered for road use. After all, the lawn mower has more power. I read somewhere these are about 2 horsepower...
Notice these pictures were not taken at the showroom. They are from the shop area where cars are worked on. The Ferrari was in for a wax job

I feel like cheating, but this counts as another finished model for the year

Thanks,