This is the time machine as it appears in the last few minutes of BTTF and BTTF II. This is the original AMT/Aoshima realease from 89-90. I started around 92 or so, in a time before dvds and dvrs. Unwittingly, I took AMTs suggestions on the paint colors.

I think they were just guessing for the most part. Two months ago, I opened it back up and stripped the interior that I had painted blue...

.
This thing has so much kibble, it gave me a headache painting all the minute parts. After re-watchign part 1 & 2 numerous times and driving my wife mad with the pausing and slo-moing on the dvr, I finally finished this Sunday.
The only real flaws with the kit, are the electrical boxes on the dash should be thicker. That should be easily corrected, but I'll admit I took the lazy way out and left them as-is. The housing for the flux capacitor is also inaccurate, but there really is no room for the slightly larger housing with a center window it should have. There is detail on this you will never see when fully assembled, the overhead console with gauges are nearly invisible once finished. This is also the first tiem I attached clear parts using epoxy, and I am very pleased with the results, and will continue to do it this way in the future. The headlights, and the windows on Mr. Fusion and the Flux capicitor housing would never come out the way they should if model glue was used.
I took these pics in full sunlight. My eyes are sensitive to light, so I'm not doing that again, I was temporarily blind, and the pics didn't come out as well as I hoped.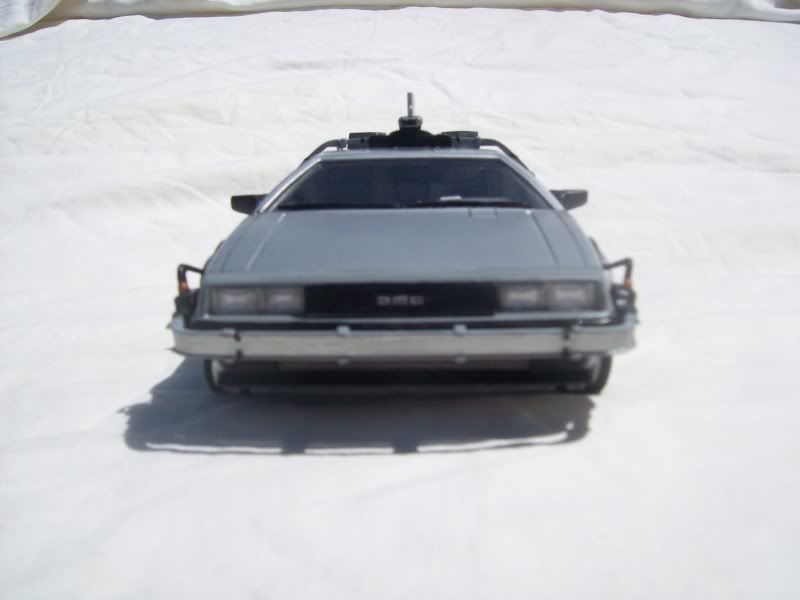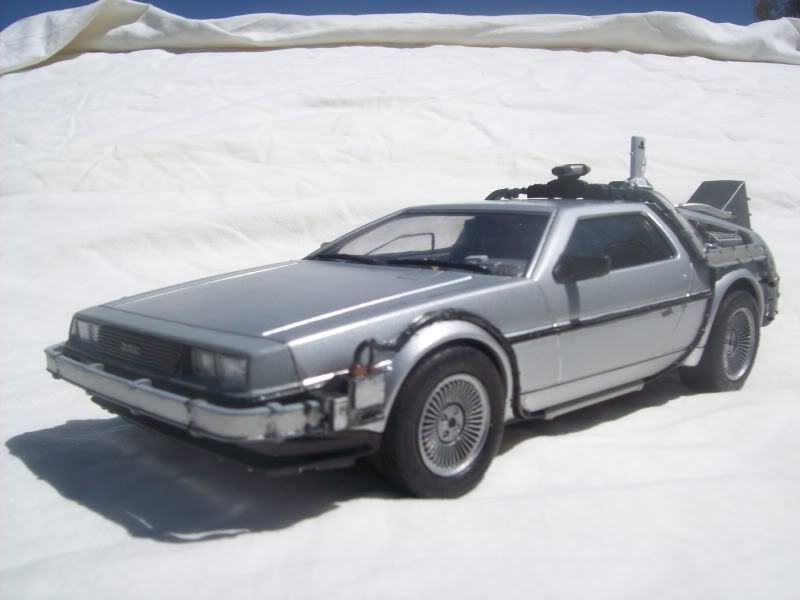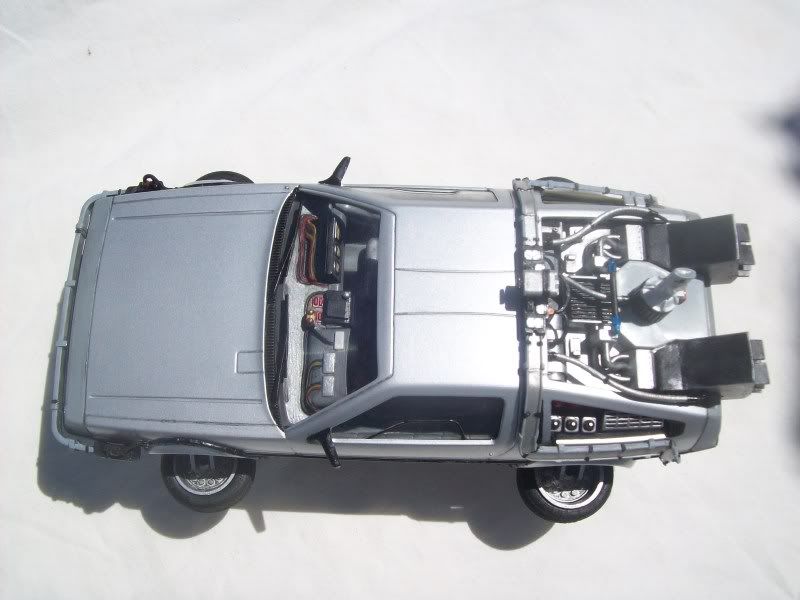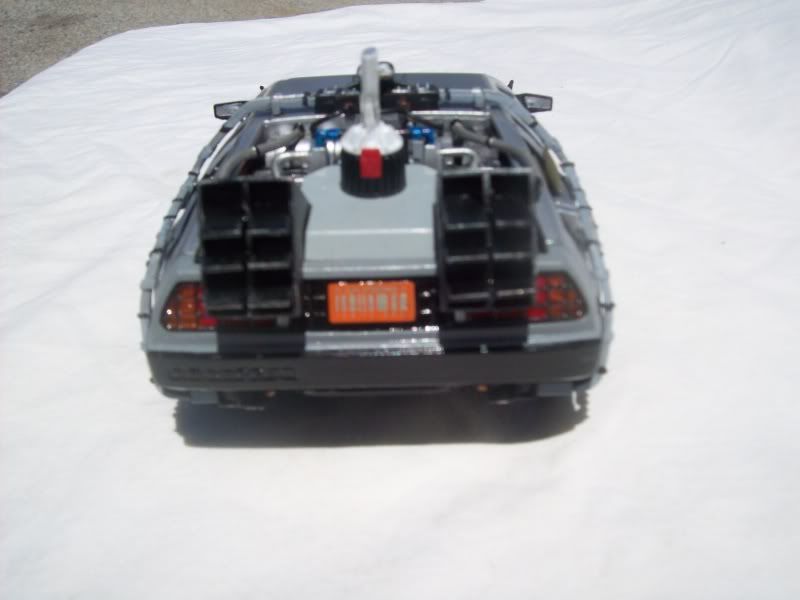 Edited by Zarana-X, 16 April 2012 - 09:34 AM.