Two, to be precise!First one you may have read Dave Van's announcement, but if not, here it is again:
Coming soon from the great folks at Model King and Moebius Models is another great stock car legend racer!! We are finalizing the decals and boxart for the Marshall Teague 1953 Hudson Hornet. Due later this year, as soon as we have a firm ETA we will post the info. The painting for this box was done by noted automotive artist Dan McCrary. The decal art and box graphics were done by myself. I will post decals and built prototype model as soon as they are complete.
PS....stay tuned.....we have more news soon!!!
Now if that isn't enough, I just found this on another site:
If you missed your chance to get a Tim Flock Hudson you will be getting a second chance at the stock car kit.
The next Model King / Moebius kit will be the 1952 Marshall Teague Hudson stock car. Here's a peak at the new box art I've created. This kit will be available in 2 different versions. Dave Van has created decals for both the #6 and #1 cars. This one will have decals for the #6 gray car. The 1953 #1 black and white car will be available as a separate kit with different box art done by another artist.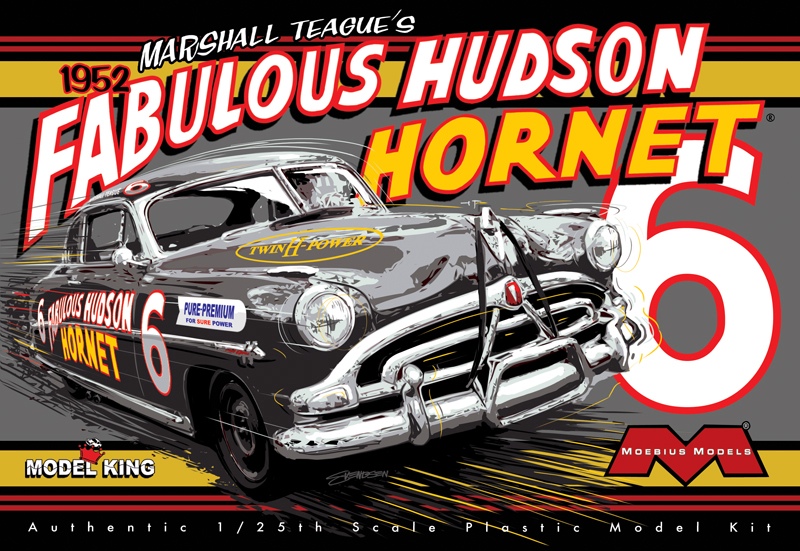 These are the best of times for model builders!