At 1/8 scale, this truck model is
HUGE! ......

The pics had to be taken on my living-room rug.
I always find Pocher kits to be somewhat strange in that they're impressive and beautifully conceived, but usually only about 95% resolved, with a bunch of details that need to be modified to complete the models. I have the feeling that after months of development, someone in authority told the Pocher designers and molders that enough time had been spent...now get it out the door!
The main unresolved (factory-rushed?) issues with this model included the inside sleeper bunk (needed complete refinishing to fit), and the rigid front fender leading mudflap that completely restricts the tilting of the cab to reveal the diesel engine detail. I solved that one by adding a miniature piano style hinge where the leading mudflap joins the front fender.
Paint on this model is custom mixed automotive lacquer with Testors, Humbrol, and Tamiya small details.
I built this model a while ago from a kit bought decades ago for $140 at the Toledo Toy show....the build was completed in a 4 1/2 day/night marathon with absolutely no sleep...I couldn't stop!. That's the only time in my life that I've been so compelled to complete a model in one continuous session....not a healthy plan. If memory serves, I believe there were well over a thousand parts (plastic,metal, and rubber) including zillions of tiny fasteners..... the door latches operate, side windows go up and down, suspension springs are individual leaves, and the steering is realistic.
The finished model is protected by a custom made simple polycarbonate display case..... so large that it's difficult to carry through a doorway.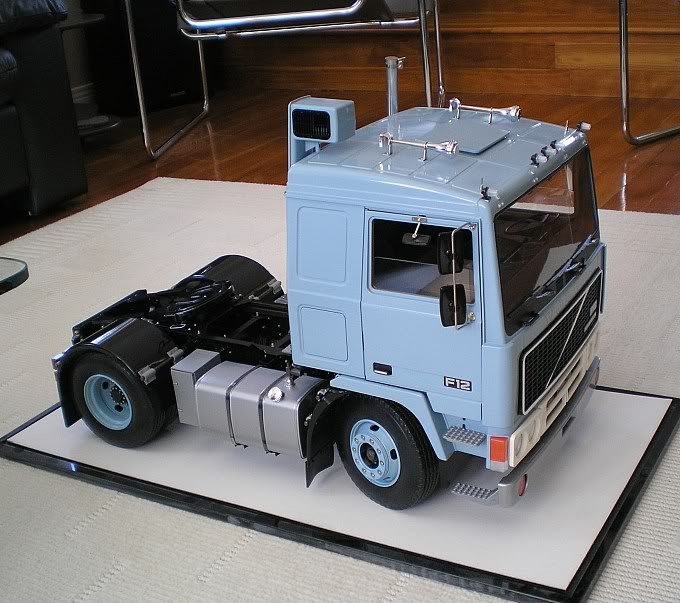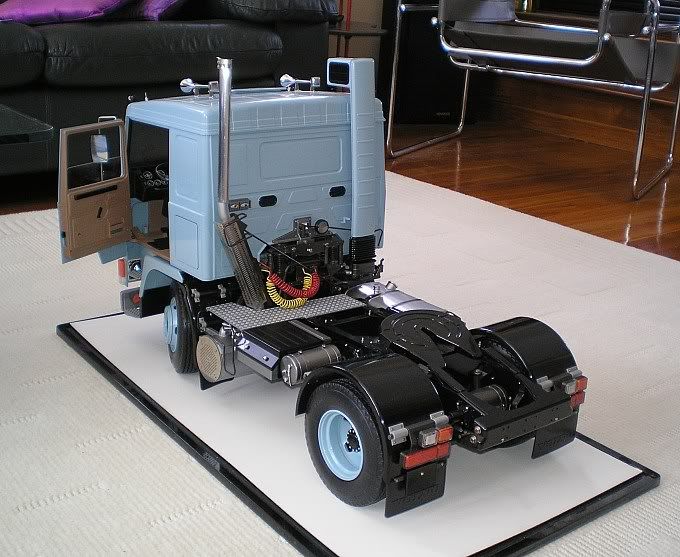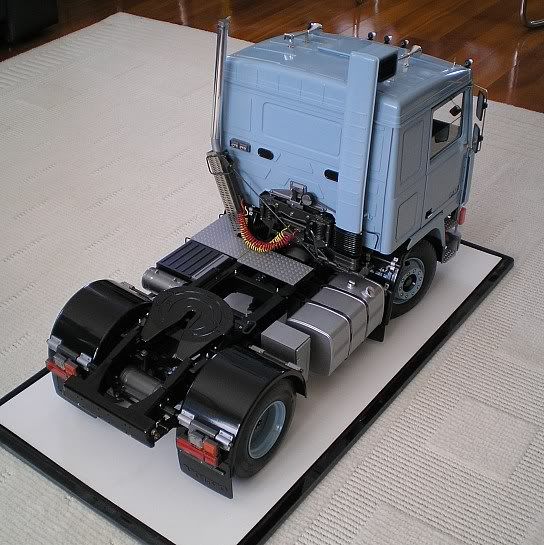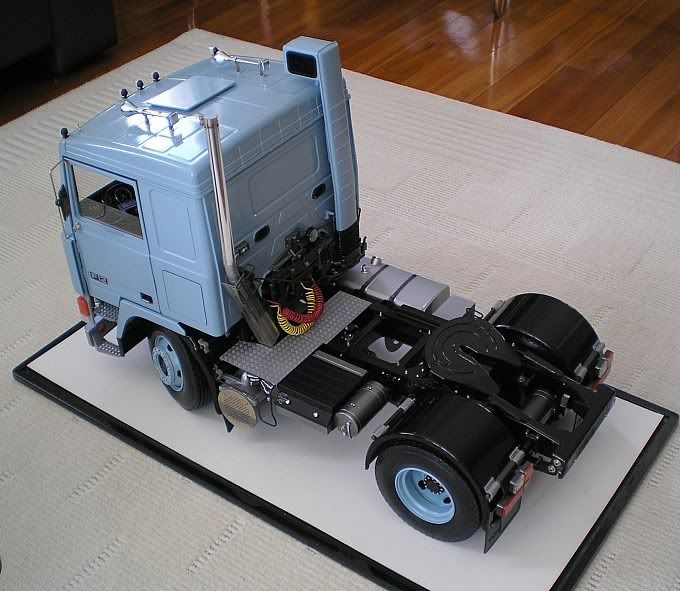 Edited by traditional, 21 April 2012 - 02:23 AM.