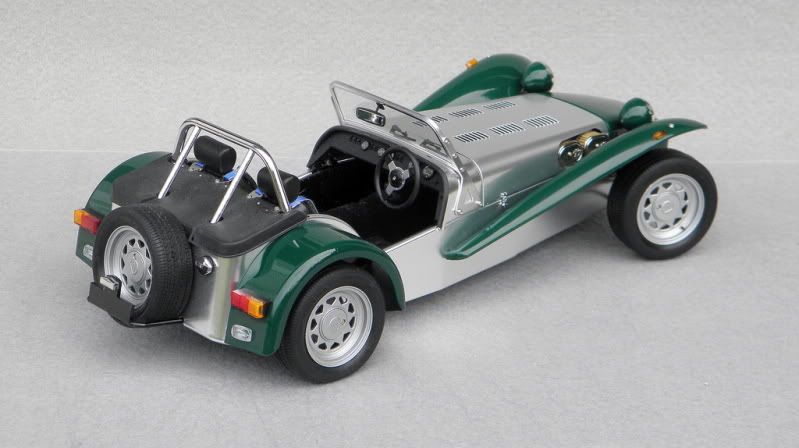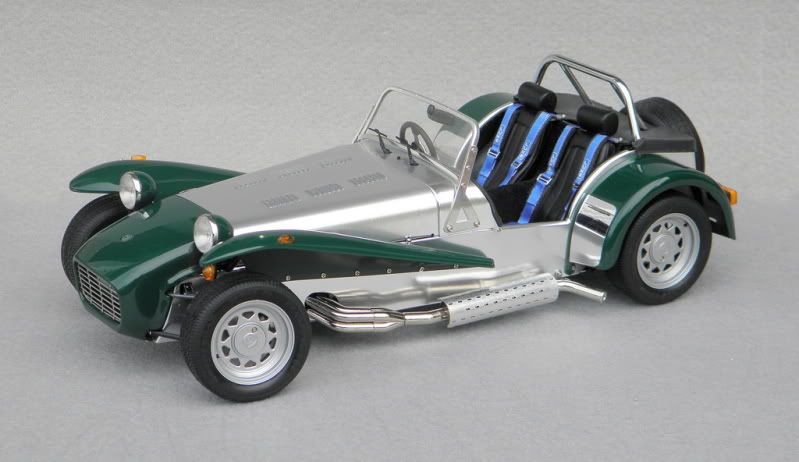 This multi-media 1/12 model kit was never inexpensive, and they have become even more expensive now on Ebay, but it still is, in my opinion, one of the nicest model kits ever made.....everything is so well molded and detailed, that it's a shame that the body hides most of the frame and engine.
I bought the kit many years ago in Chicago at one of the model kit shows (Old town escorts??) for just under $200...a lot of money way back then.
Anyhow, it was an absolute pleasure to build and, although the plastic parts are nicely molded in color, I chose to paint everything for the added opacity and realism. The aluminum parts are intended to stay in the raw aluminum and seem to be anodized or coated to keep the surface from tarnishing over time.
The soft tarp and cloth seatbelts look realistic and the steering as well as working suspension are beautifully done.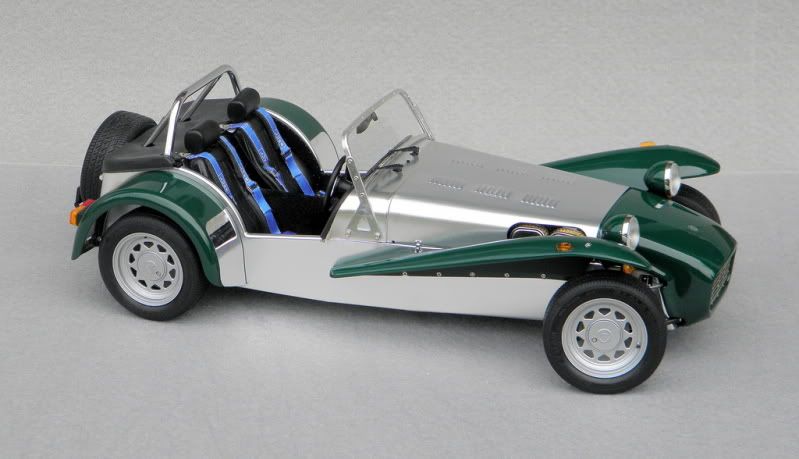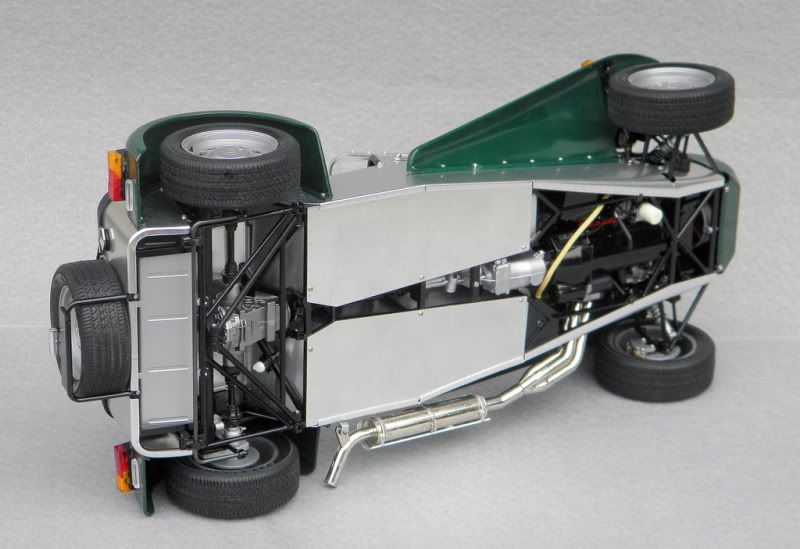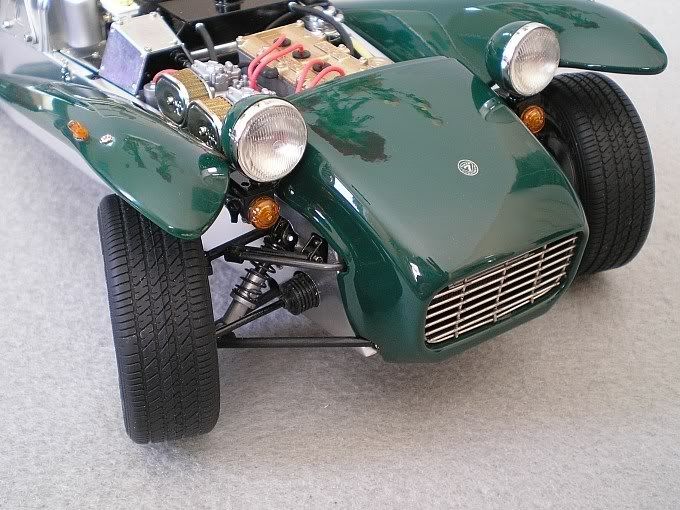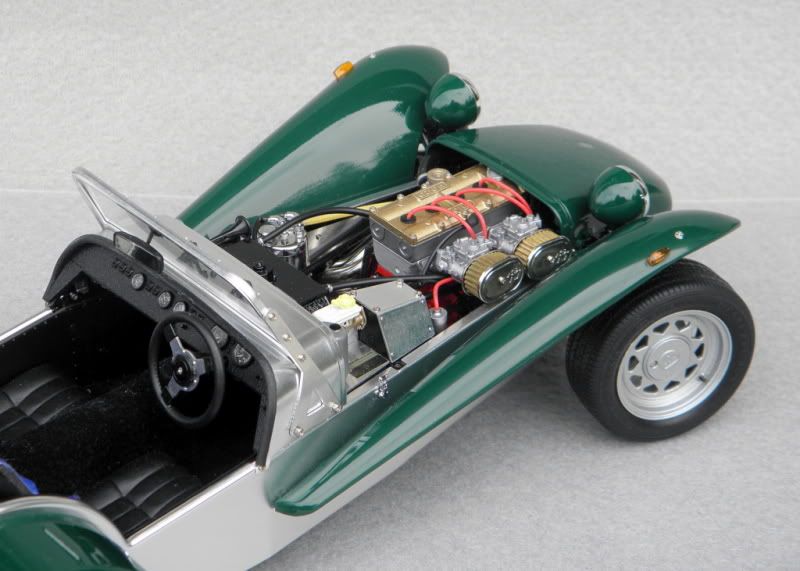 Edited by traditional, 24 April 2012 - 09:12 AM.