Hello everybody. I recently started working on the Revell 32 Ford 5 Window Coupe. My goal is a 60's style street racer. It will be mildly customized. I am using the stock 5.0 Mustang V8 but I added a Wieand Blower with 4 port injector and a Hillborn 60's Style injector hat and blower belt and pulley from Competition Resins. I replaced the stock wheels and tires with 60's style slotted gasser front wheels and 60's Perelli nostalgic front tires. I used 60's style rear drag wheels and 60's M&H Race Master drag slicks all from Competition Resins.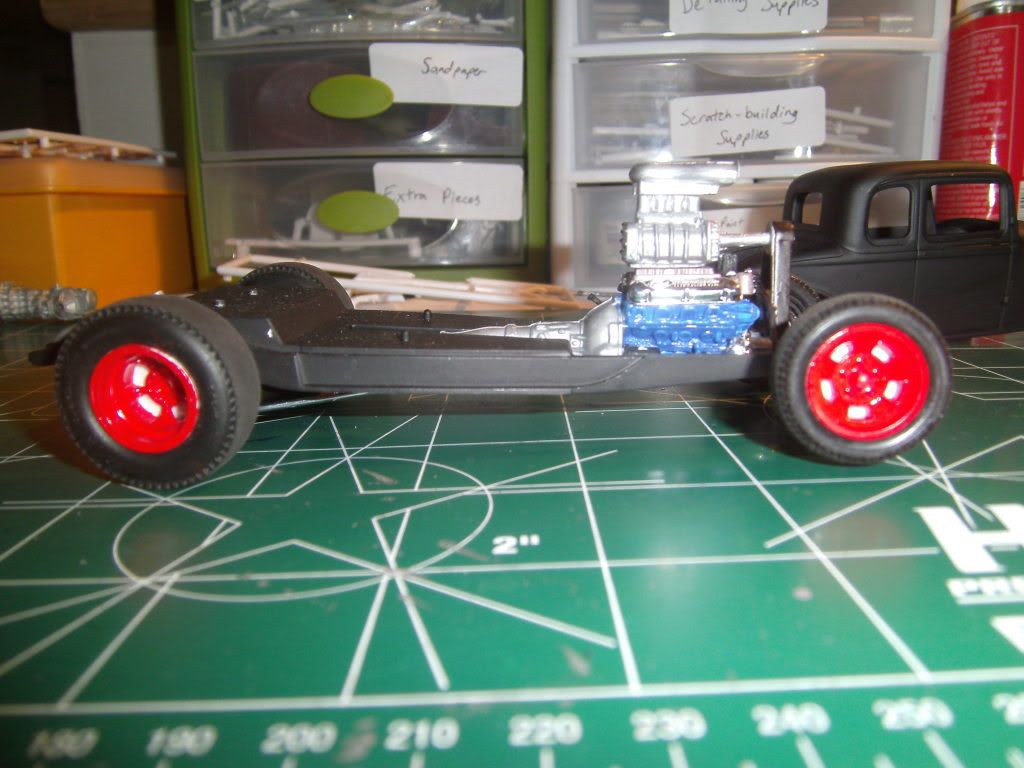 In the interior I replaced the stock shifter with a resin Skull Knob shifter from Scale Dreams.
Here are few pics of the engine and body mocked up on the frame.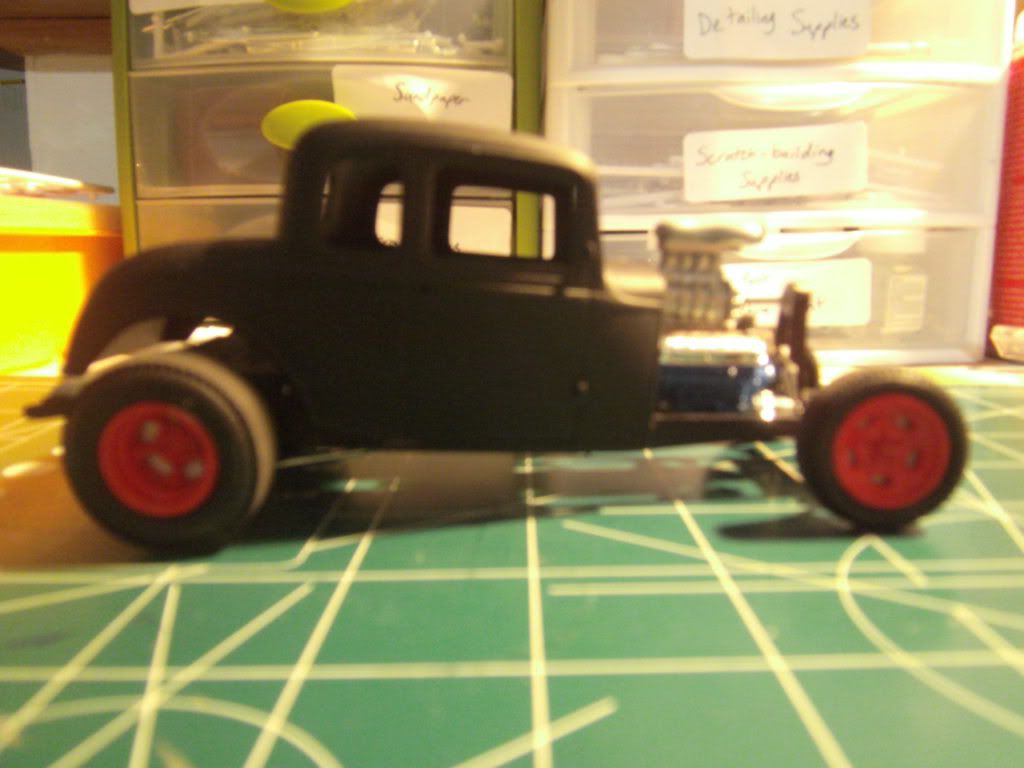 Any comment or tips welcome! Thanks for looking

Edited by MoparManiac318, 29 April 2012 - 02:11 PM.