The final Custom in this 3 car Route66 set.
This sub forum moves real quick so to see the other 2 Route66 Customs look back about 4 pages.
"Route 66 Jada Dualley Silverado PickUp"
Custom #2 in this Jada Route 66 Series 3 car set,
This Jada body comes pretty clean when stripped,
Still the necessary Filing, Sanding and Rubbing down with #3 Steel Wool gets done.
Purple Power Degreaser removes the Dub City writing from the windows,
Primed and the center side stripe gets shot Solar Gold, InterCoat Cleared and Taped,
Body is shot LimeTime Pearl, InterCoat Cleared and Taped,
Bed Cover, Cab and part of Hood gets shot Black, Intercoat Cleared and Taped,
Tape is removed from the Green and Gold portions of the Body and it's shot Candy Pagan Gold with Bright Yellow Pearl Powder.
Decals, Windshield Trim, and Taillights are applied,
Then the whole thing is shot HOK Urethane Clear with a helping of Candy Pagan Gold Intensifier and Brilliant Gold Pearl Powder.
All Products Used Are Exclusively House Of Kolor, Of Course!!!!!!!!!!!!!!!!!!!
Car #3 coming up in this Route 66 Series is a Jada Divco Cruizer.
Decals are made with Clear InkJet Decal Paper from Papilio.com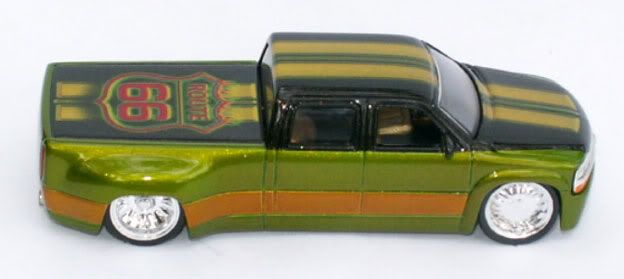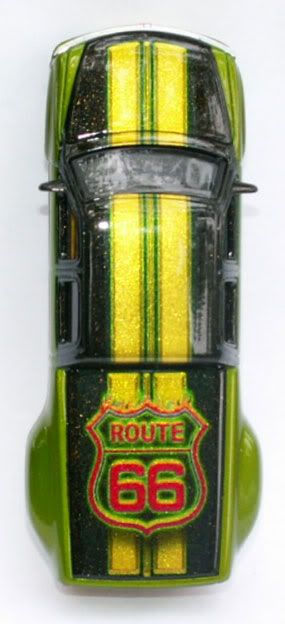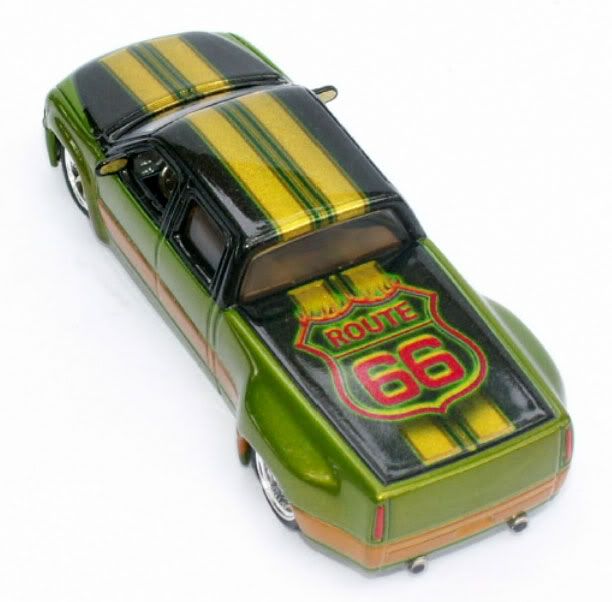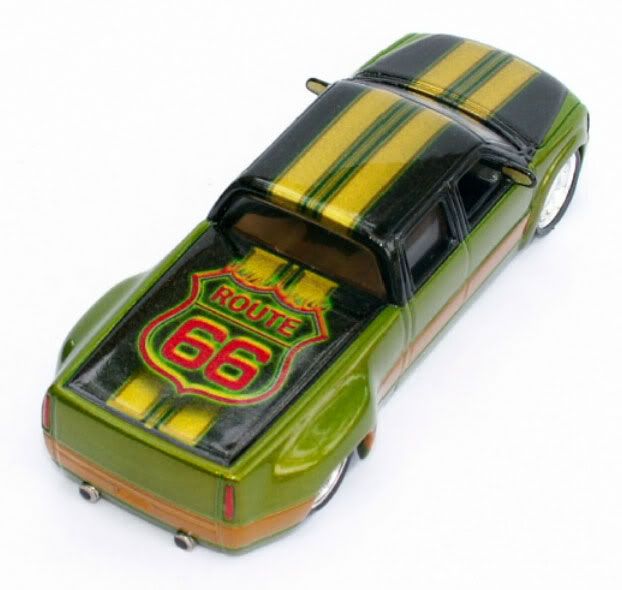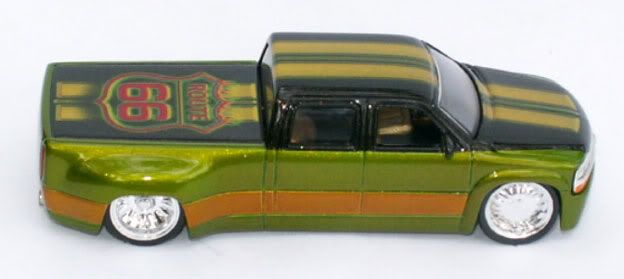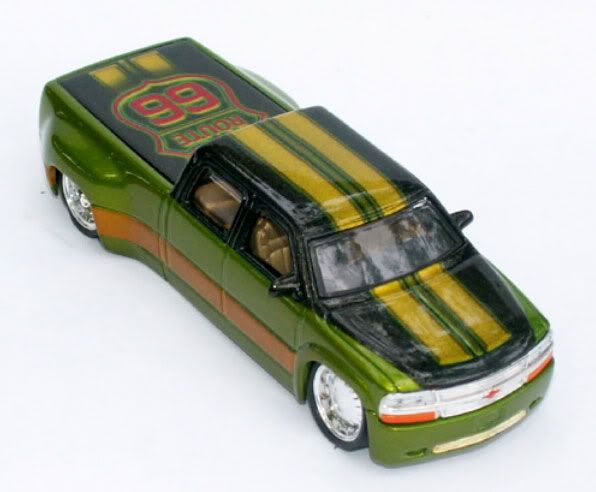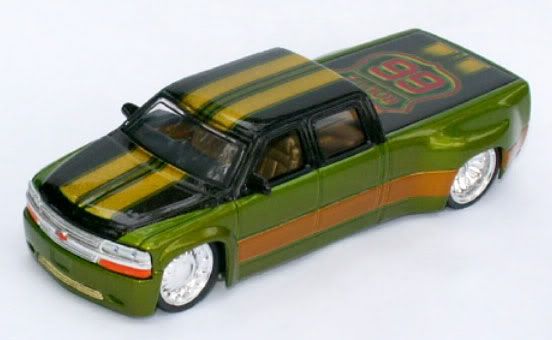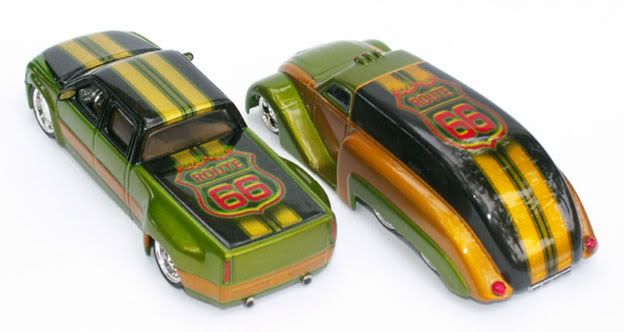 --CadillacPat the UnCustomizer--