" Route 66 Jada Divco Cruizer "
With at least 2 more Customs on the drawing table for my ongoing Route 66 Series in Candy Pagan Gold and Limetime Pearl , here is piece #3, the Jada Divco Cruizer.
First was the Jada Oil Tanker followed by the Jada Silverado Dualley PickUp, both in the same color scheme and Custom graphics seen here in the Divco.
Stripped, filed free of all imperfections, sanded and rubbed down with #3 Steel Wool.
Primed, the fenders are shot LimeTime Green and then Intercoat cleared and taped,
Sides, edges of Hood and bottom rear doors are shot Zenith Gold, InterCoat Cleared and taped,
Roof and upper rear doors are shot Black, InterCoat Cleared and taped,
Middle of Hood is shot LimeTime Pearl, Intercoat Cleared and taped,
Grille outline is shot Black,
Except for the Roof all tape is removed and the whole thing is shot Candy Pagan Gold with Bright Yellow Pearl Powder.
All Products Used Are Exclusively House Of Kolor, Of Course!!!!!!!!!!!!!!!!!!!
Roof tape is removed, Details and Decals applied,
Front of fenders and Hood are drilled out for Quad Rhinestone Crystal headlights.
Quad Rhinestone Crystal Headlights for Taillights and Blinkers.
Cleared with HOK Urethane Clear, a touch of Yellow Intensifier and Brilliant Gold Pearl Powder.
Custom Decal Graphics printed on Clear InkJet Decal Paper from Papilio.com
Custom Cut Chrome Center Caps dress out the Jada wheels.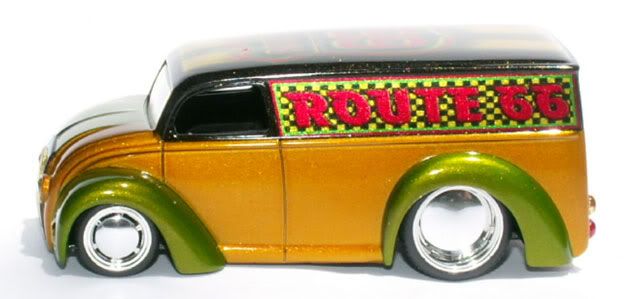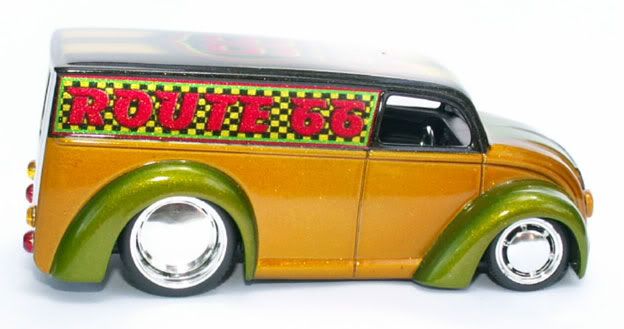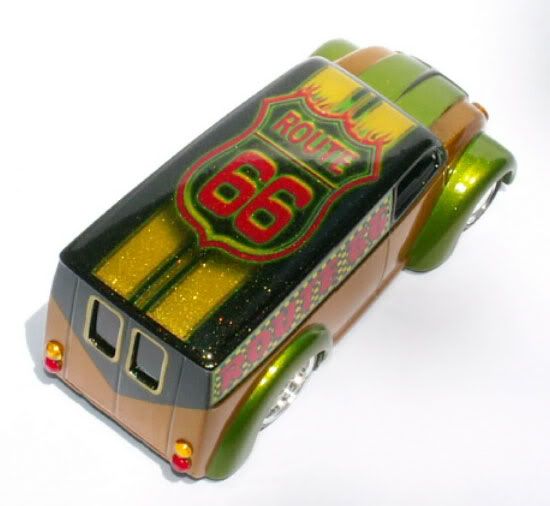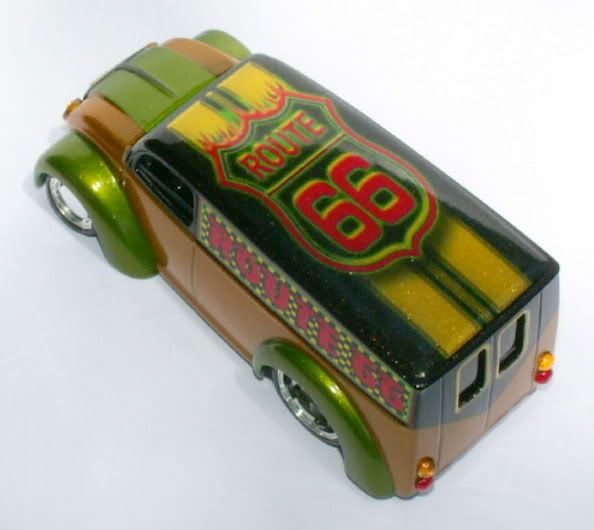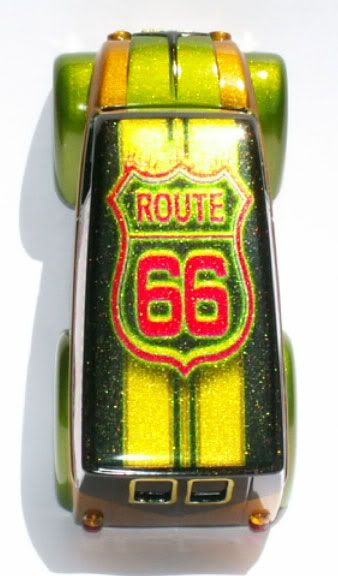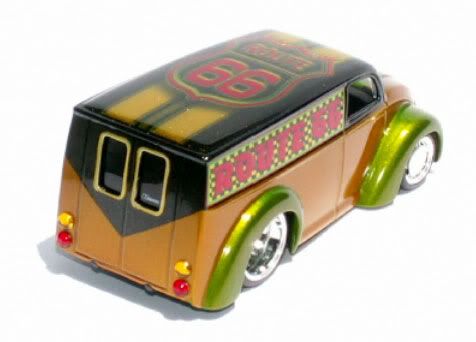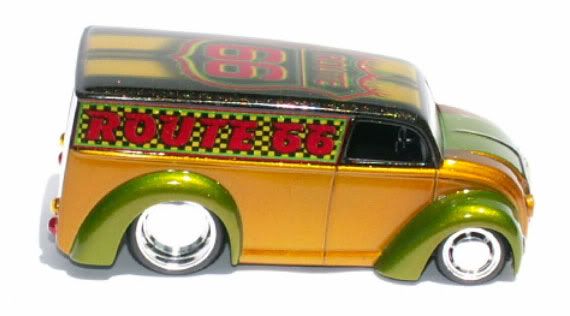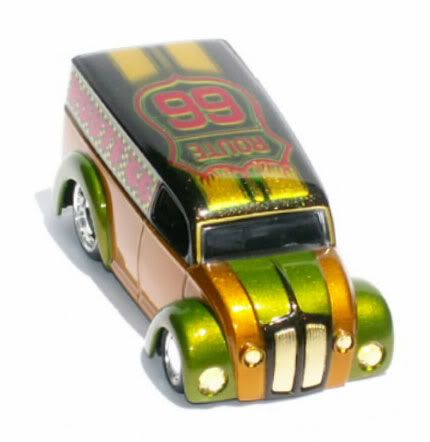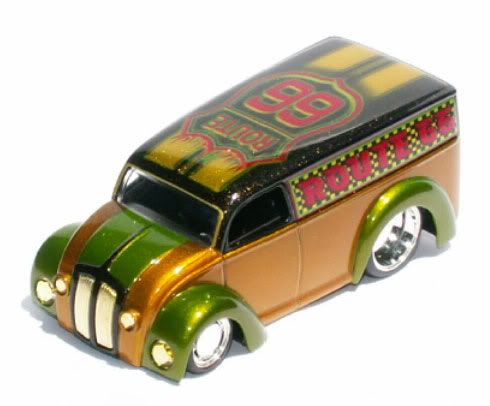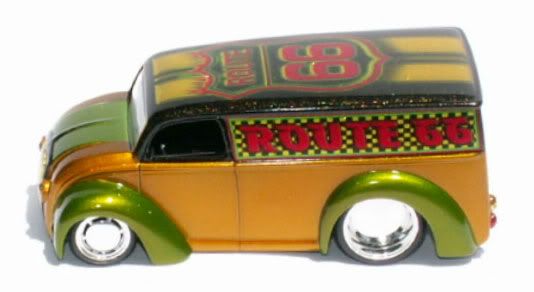 Stay Tuned for my Route 66 Jada Silverado Dualley PickUp!!!!!!!!!!!!!!!!!!!!!!!!!!!!
--CadillacPat the UnCustomizer--