I built this model in memory of one of the best friends I've ever known. I have never been a fan of many of these later 70's Camaros, (No offense Chev guys); you can't spit without hitting one. There have been a few exceptions to that, and my friend Bobby's was one of those. His was all black, with something like 15x4.5 front, 15x8 rear Centerlines, with some big meat stuffed under the quarters. We grew up around Great Bend, KS; which is the home of the VERY FIRST NHRA National Event. So drag racing is running strong in our blood. His car was built by the President of the dragstrip with a Very healthy 454/Fairbanks 3500 stall tranny/4:88 geared Ford 9 incher, and running on the street. Just absolutely brutal. The model isn't entirely accurate, but close. His was a 78, but had the 79 front spoiler put on, his had rear window louvers, and his was not a t-top car. But I left the t-tops to better show the interior.
Corey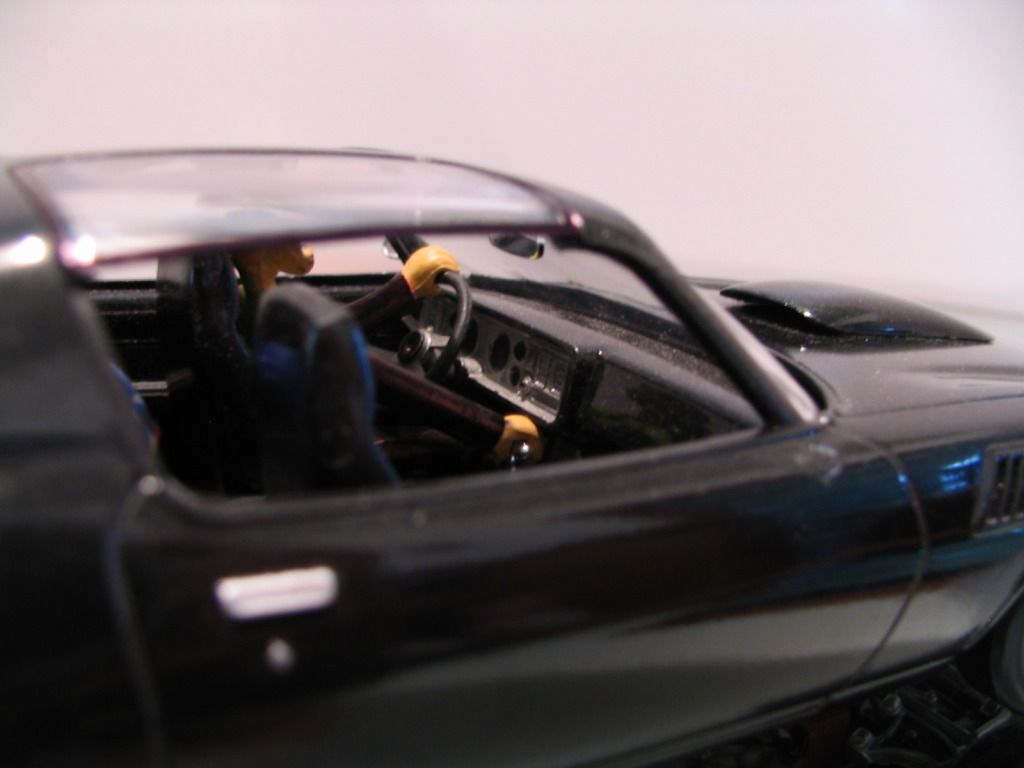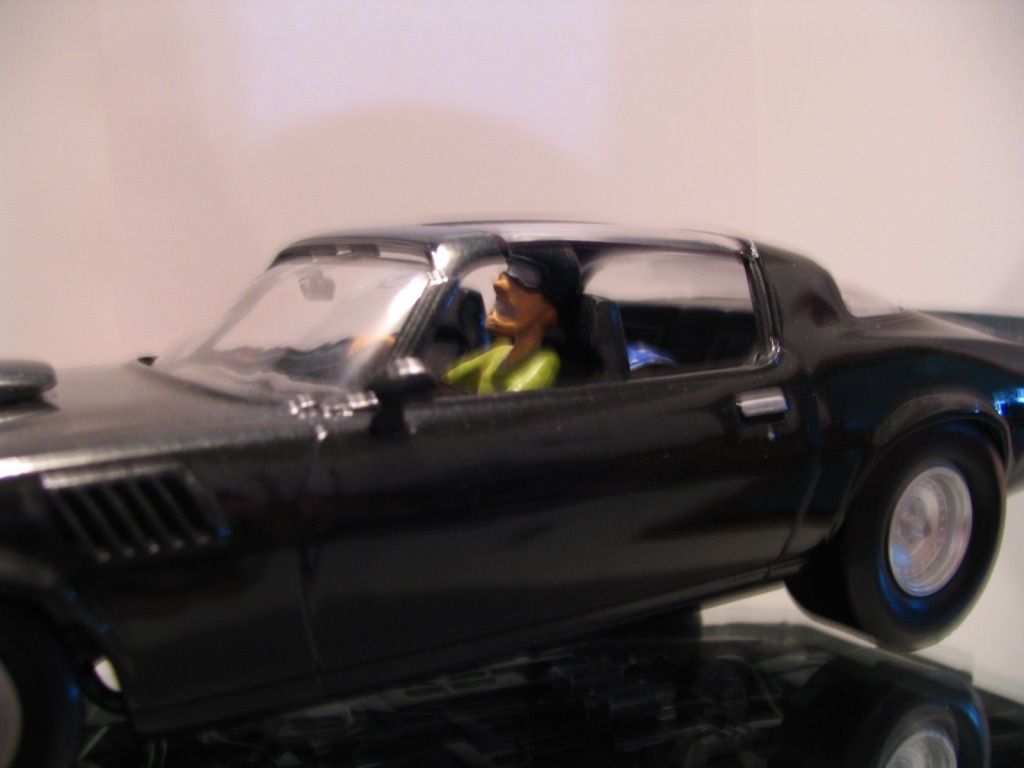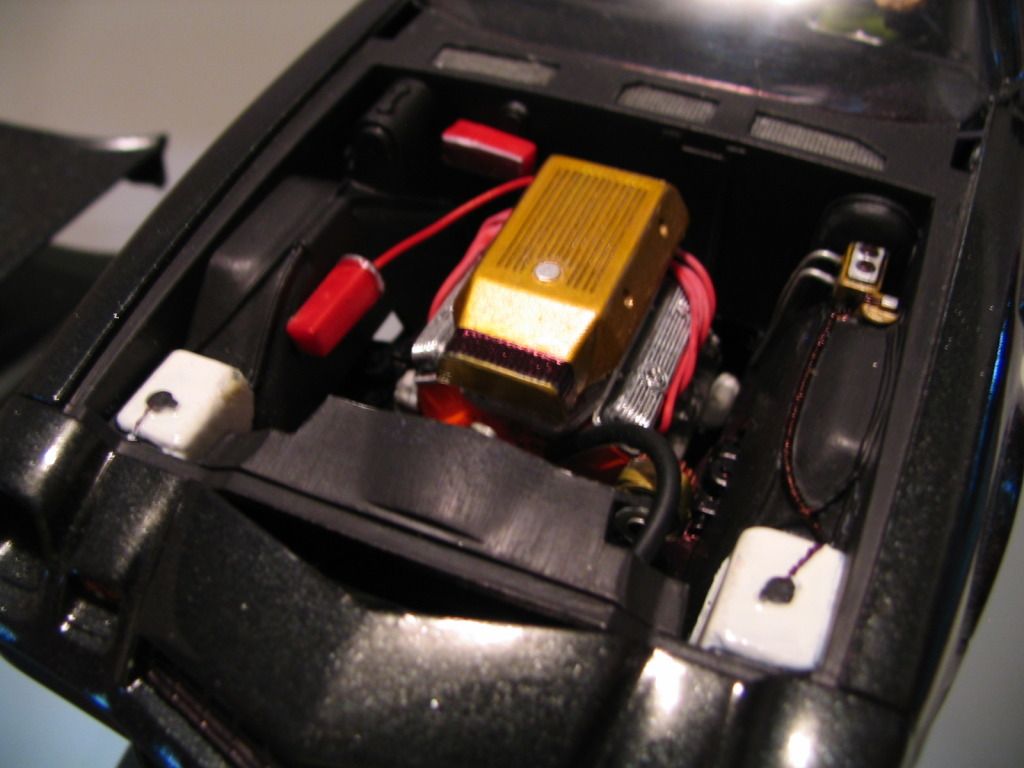 Here's the completed build with the gold pinstripes that his had. That was all it was lacking to be comlete.
Corey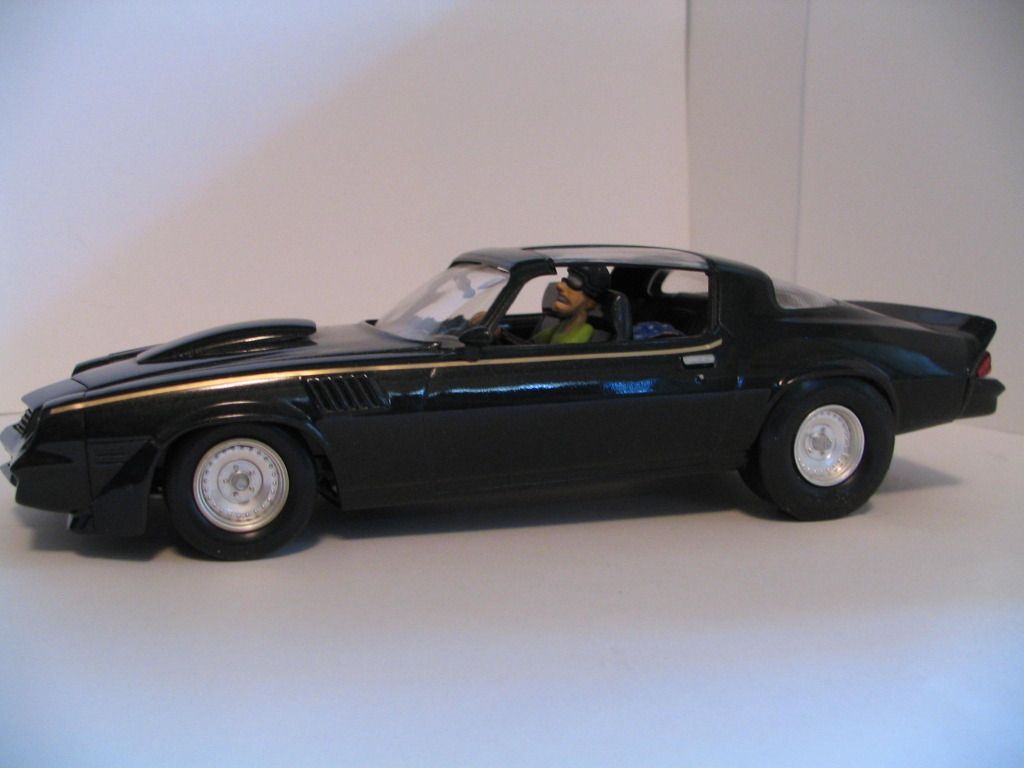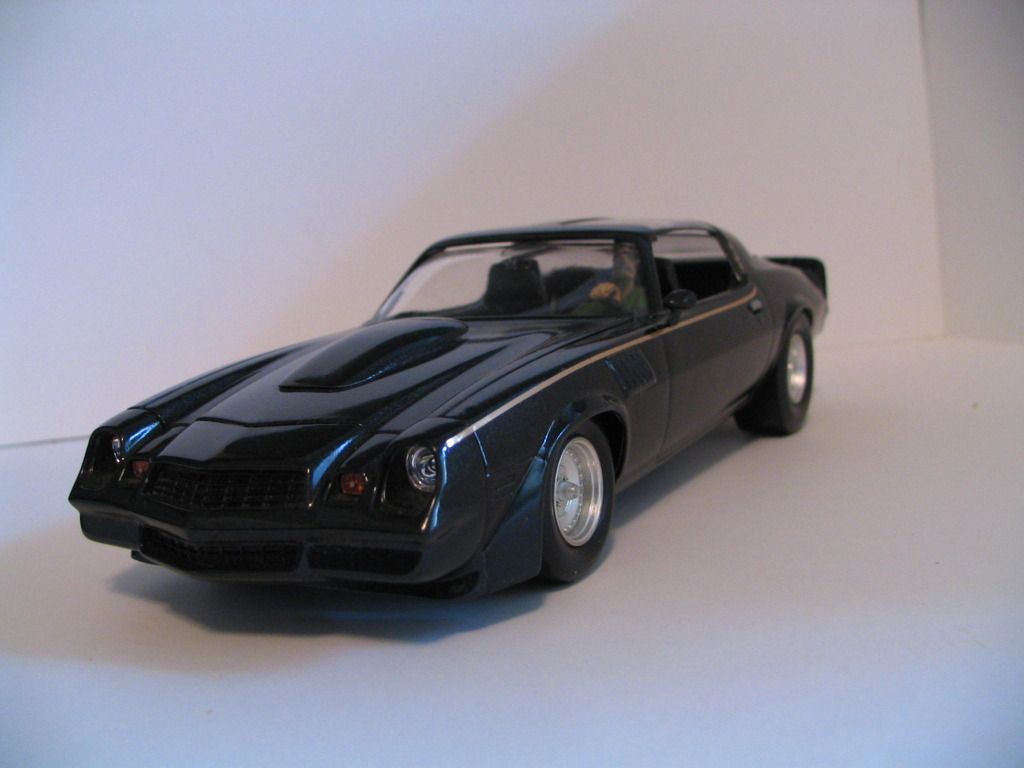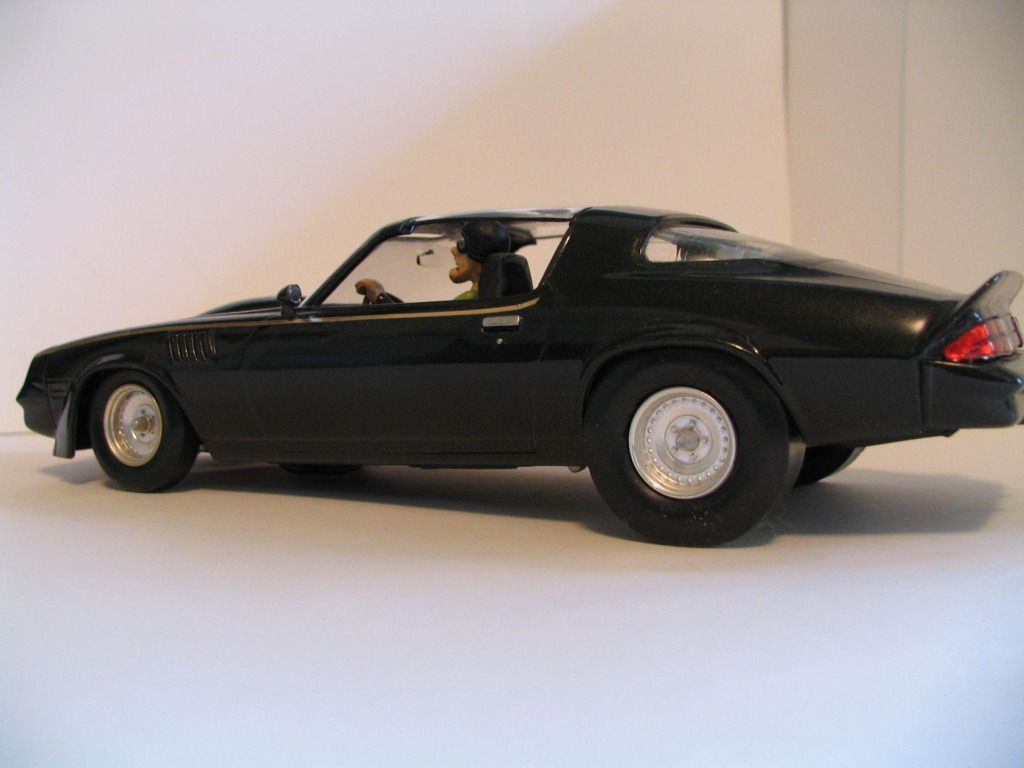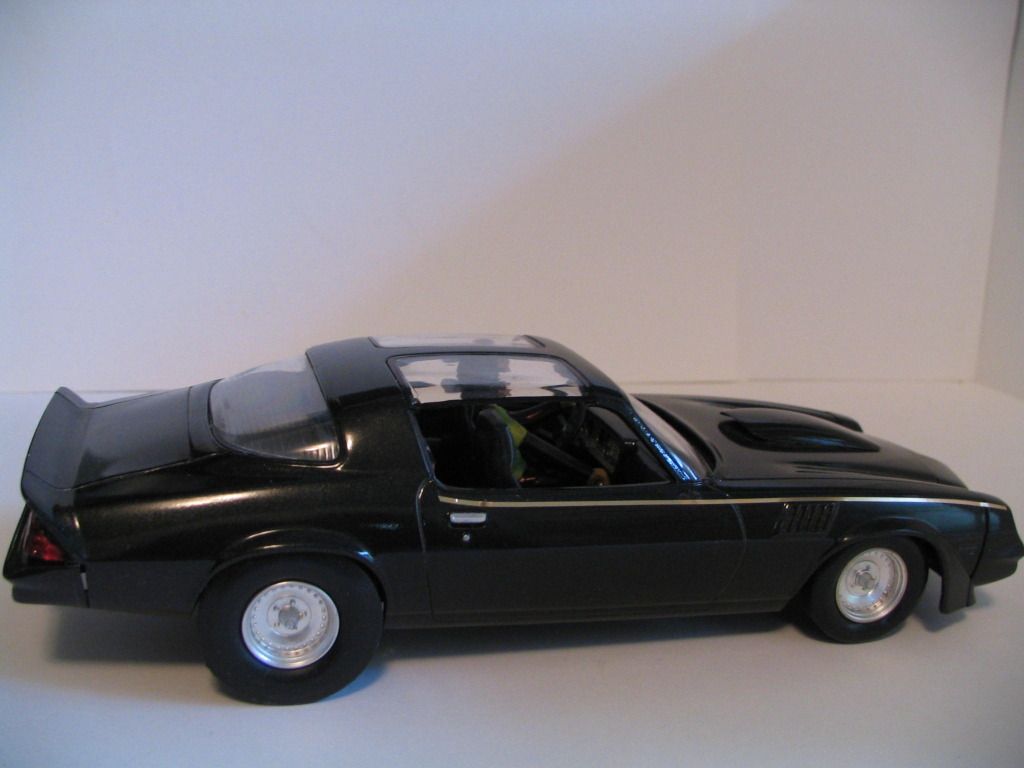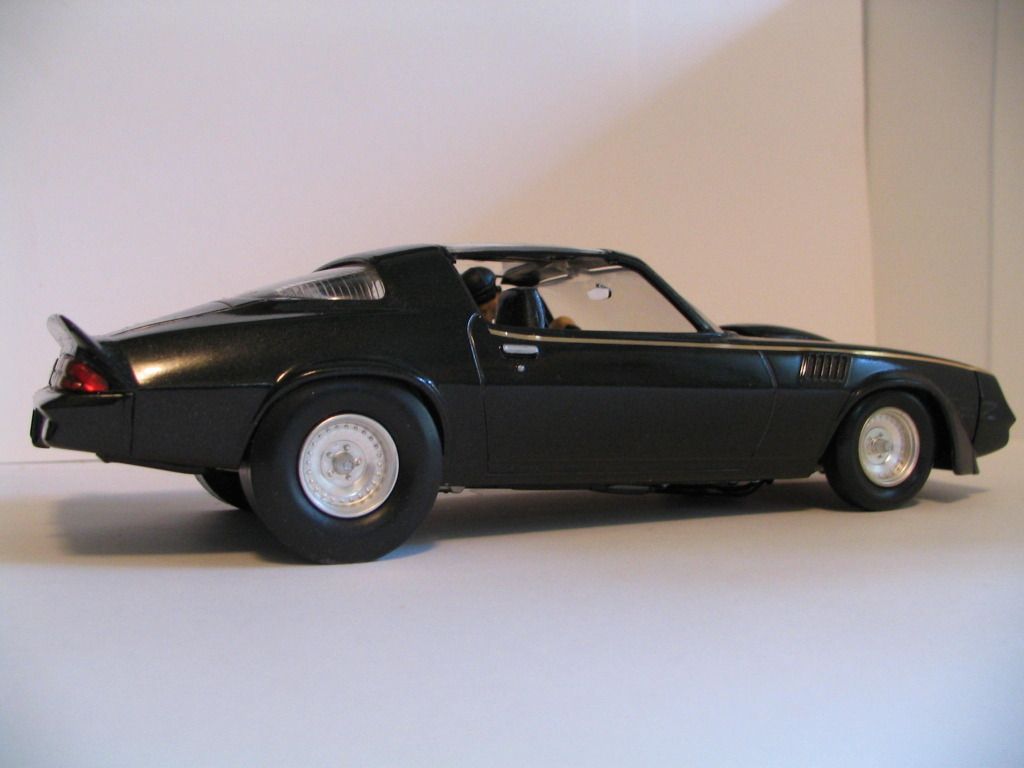 Edited by dimebolt, 02 July 2012 - 09:05 AM.