For my son's seventh birthday, my dad made him some toy trucks. He made him a tractor (that looks sort of like a cross between a HET and a Kenworth),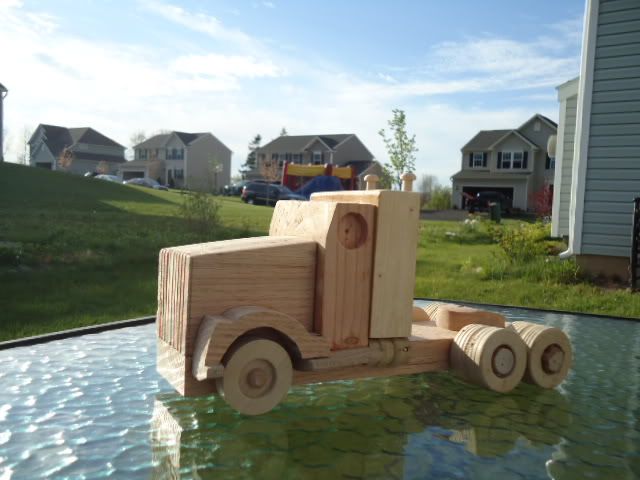 a side dump trailer,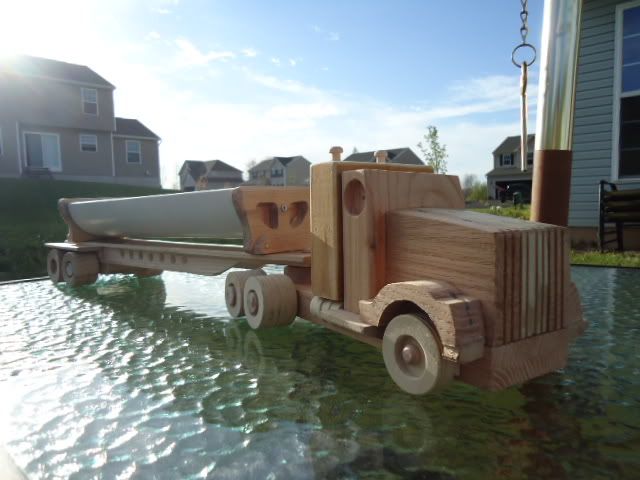 (yes, it actually works)
and a lowboy trailer.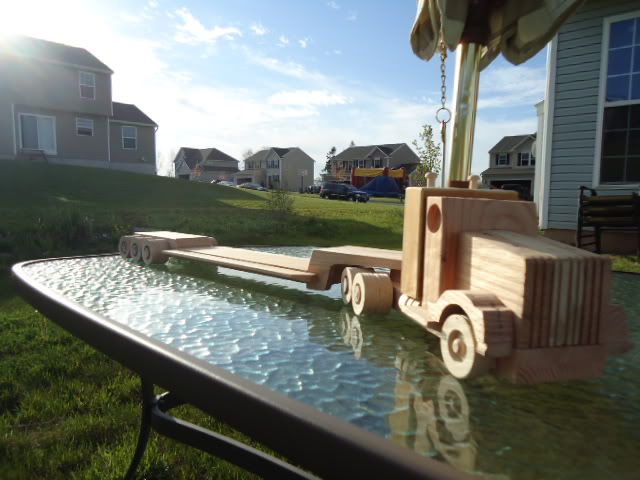 I figured you guys would enjoy seeing them, so I snapped a couple of pics of them while they are still photogenic.