Another one of our new 1/32 scale conversions.
I have stuck this on the Mack R-Model chassis and it works fine or you could use any of the other monogram or amt 1/32 scale semi chassis.
Conversion includes the cab, interior tub, cab visor, grill, front bumper and headlights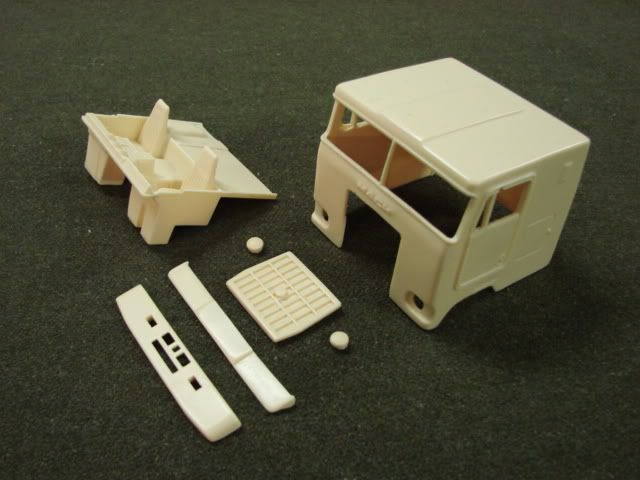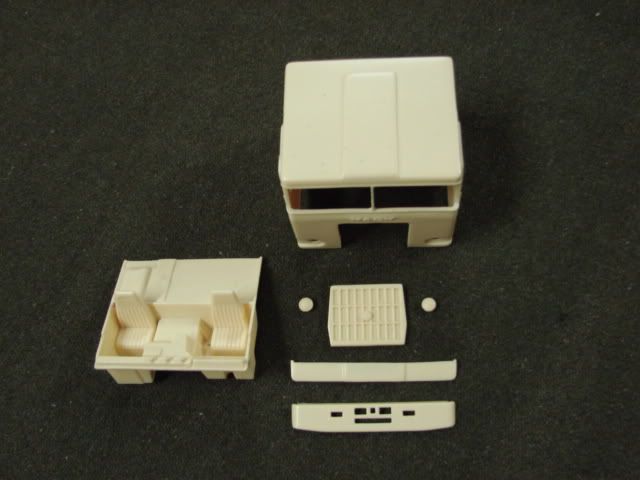 This mock up has the optional Texas Bumper, Another new 1/32 scale item.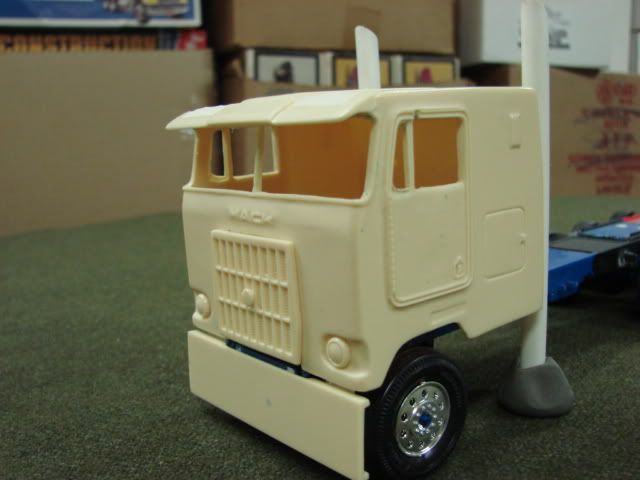 Late model grill option for the cruiseliner