I built this kit Quite a few years ago. Always had fun building the Monogram Cup cars. Unfortunately I rushed the body to get it entered into a contest and the result wasn't great. The one thing I didn't like about the first Monte Carlo kits was how the body curled in at the bottom of the rocker panels. Before they started making the kits with the slab style bodies I decided I was going to finish another body and take much more time on it. Well, umteen years later, I pulled this puppy out of storage and figured all the hard work was already done. All I had to do was clean it up and get some paint and decals on it.
On to the progress. . . Here's the extra material to make the body continue straight down.
And the rear got some attention as well.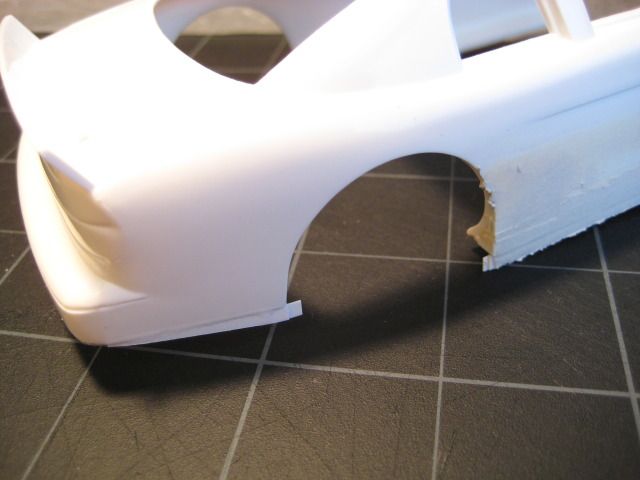 This is how it looked when I pulled it out of storage.
Ready for some detail painting.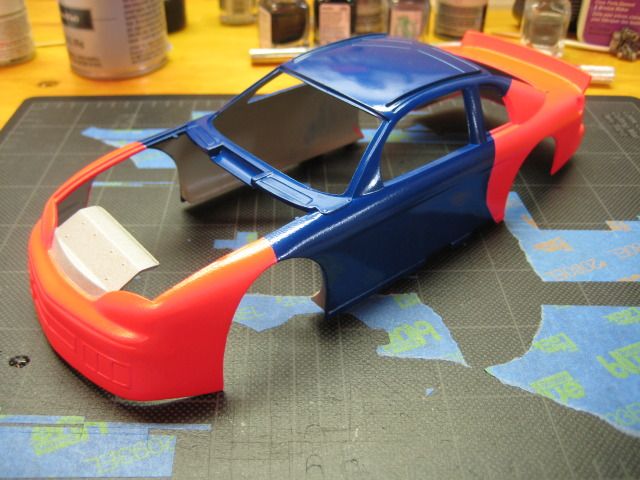 Out with the old and (almost) in with the new! I've got a set of Slixx decals to go on the new body.