I think everibody had this problem once or twice. You bring a new kit home, and when you do open the box, you find out that ther is a clear part broken.
That happened to me with a AMT '58 edsel prepaint. All parts were inside this little bags, and the windshield sat there, happy divided in two

Well, like I didn't want to butcher a Edsel kit to fix my prepaint, I decided to try a little trick I learned card modeling: heat forming a clear part with actual curves, just like the original kit part.
You only need to glue the original part back together (it will be the template for the new one), a small or mini torch, and a soft drink bottle, those made from PET plastic.
First, it's important to know that this only works with PET (polyethylene terephthalate) plastic bottles. This plastic shrinks when heated, so you have to direct the heat to the area around the mold, and over the mold itself to form the parts. I never tried to do this with an oven, so I don't know if it works without the mini torch.
If you don't have a torch, a little gas lighter can do it, but with less control. The secret is to move the flame all the time, and never to stop the movement. If the flame is directed to the same place for about two seconds, the plastic first turns milky, and then starts to melt, so constant movement is the key.
You can find those torches at places were they sell cigars.
Here is the picture tutorial: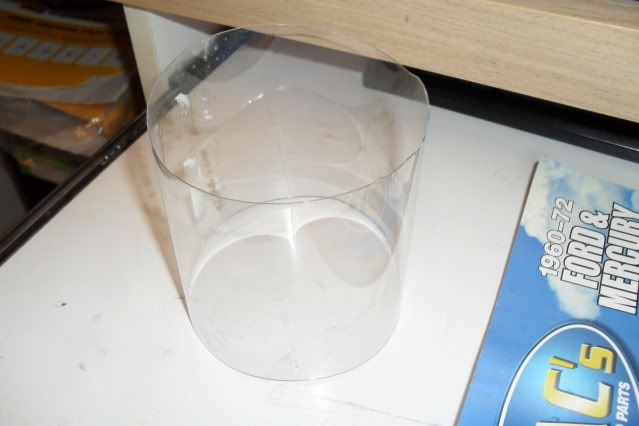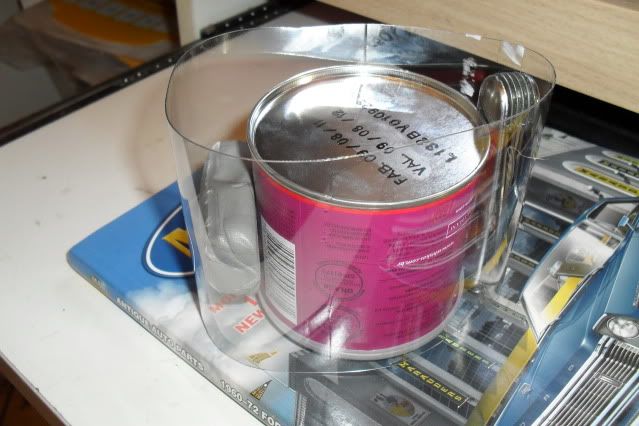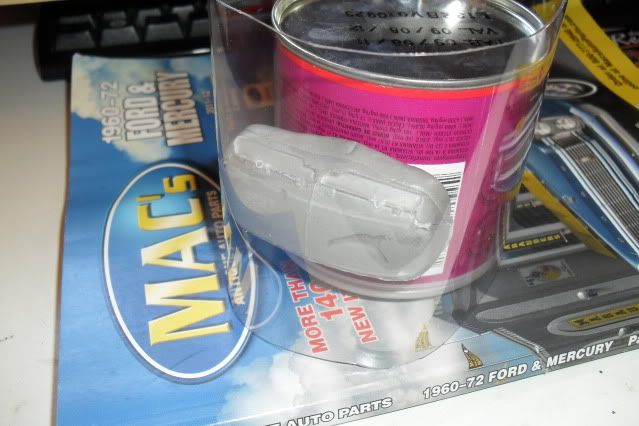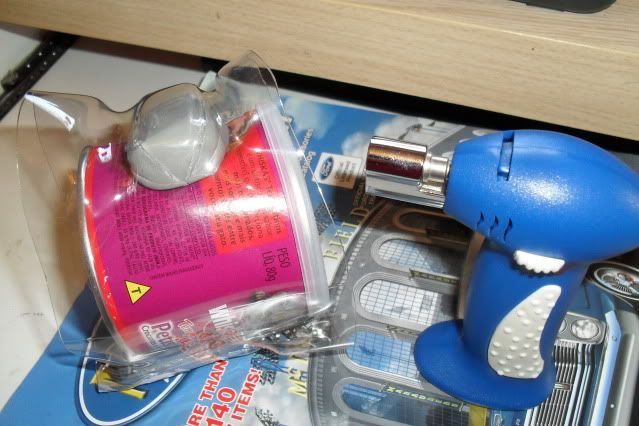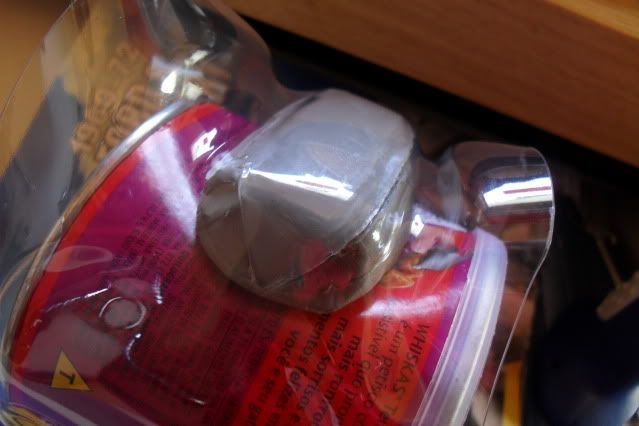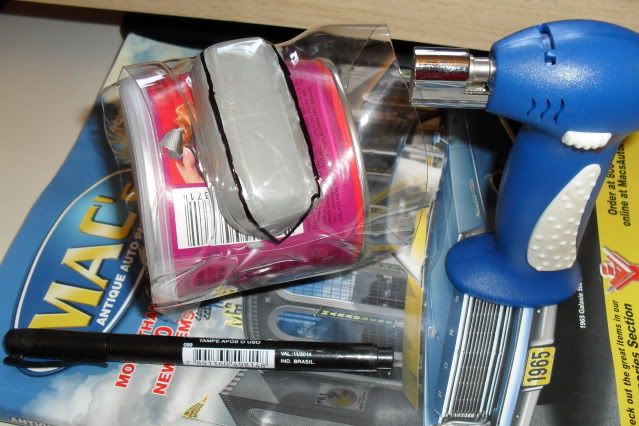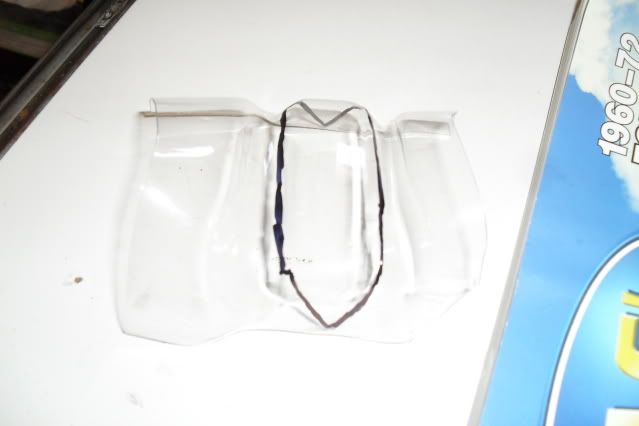 The windshield in place: