My wife has been bugging me to build a 67/68 Convertible for a while now, since I have to make her happy from time to time....here goes

. I have this started 69 build someone gave me , and a fresh 67 kit to work with so I have been trying to combine the two for a few weeks now, most of that time spent on the interior.
Both interiors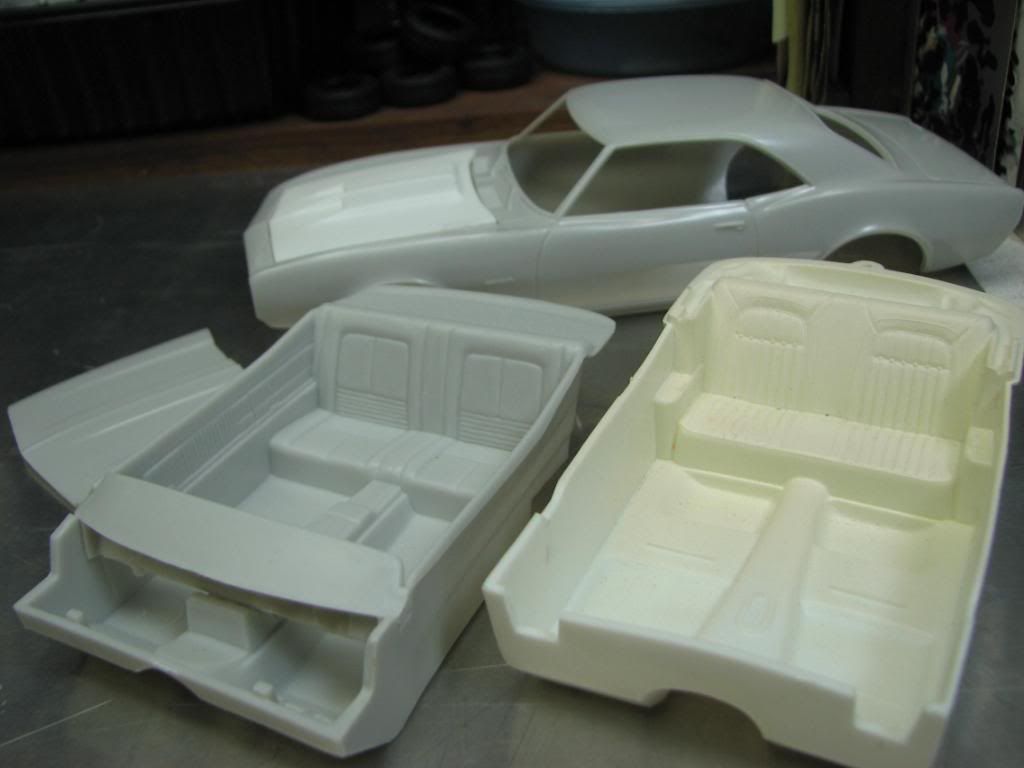 Here the 67 door panels and rear seat are free from the 67 tub
Now fit into the 69 tub. The rear seat was narrowed in the center. Once the glue cured the bottom cushion was cut into 3 pieces from side to side and shortened then I added the seat top to the modified seat.. The next step is to to re-contour the grossly misshapen front seatbacks to look like the real thing, the door panels are getting a major overhaul, and I started adding details to the dash last weekend.
Chassis was almost made for this body, just had to clip a little ahead of the front wheels to fit the splash pan, and the firewall fits with no mods .
67's had vent windows that are represented on the clear tree and not very detailed, so I had to add those as well.
Finished...I need to prime to check my progress and do some finessing but I'm pretty happy with the results
the 69 windshield fits like a glove too.
Edited by novadose71, 14 June 2012 - 07:20 AM.