This is by no means the only way of painting realistic flames, but I've found that it can be done very quickly with this technique. First the body was sprayed in its main color, DuPont Tectic Gray pearl basecoat.
Now it's time to spray white using a flame stencil everywhere you want the flames.
Now spray a transparent color (I used over reduced Intense Blue) over the white areas.
Next use the flame stencil to highlight the curves of the flames with some more white.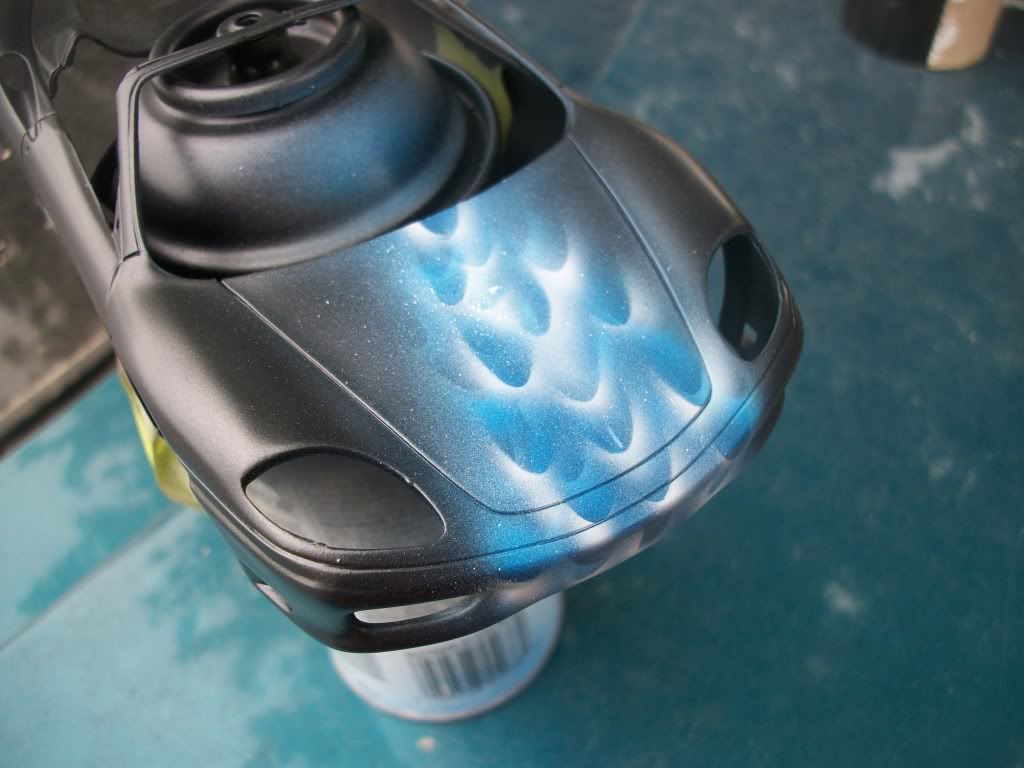 After adding the highlights spray another light coat of color over the flames.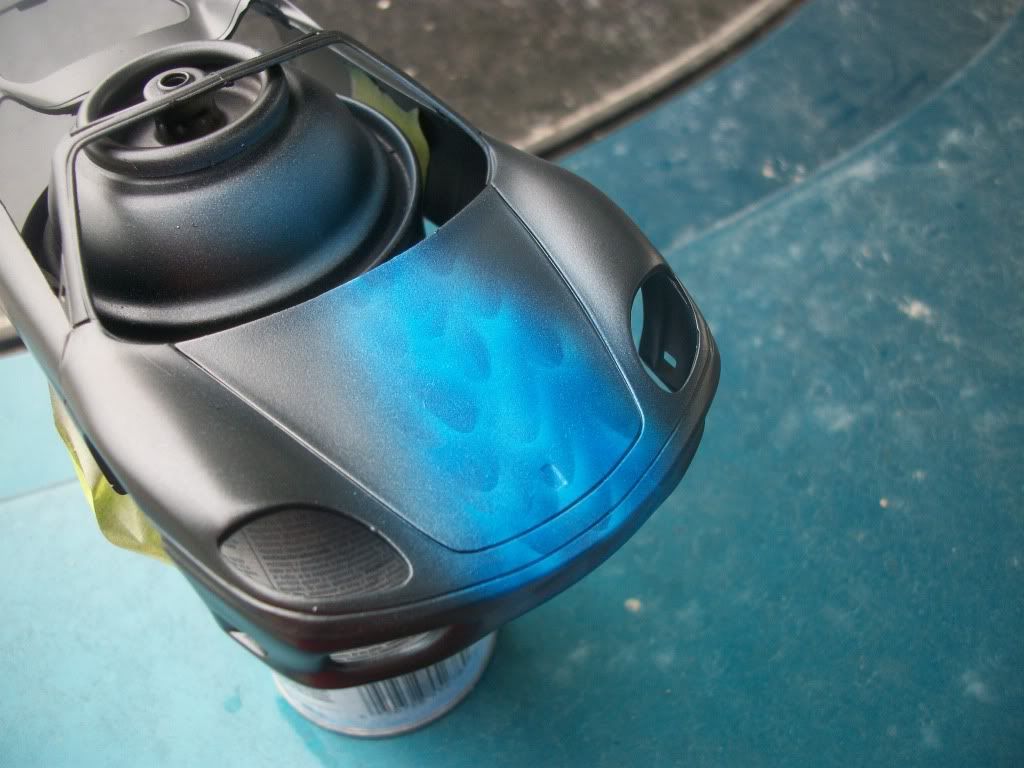 Next add one more round of highlights to pick out a couple more curves.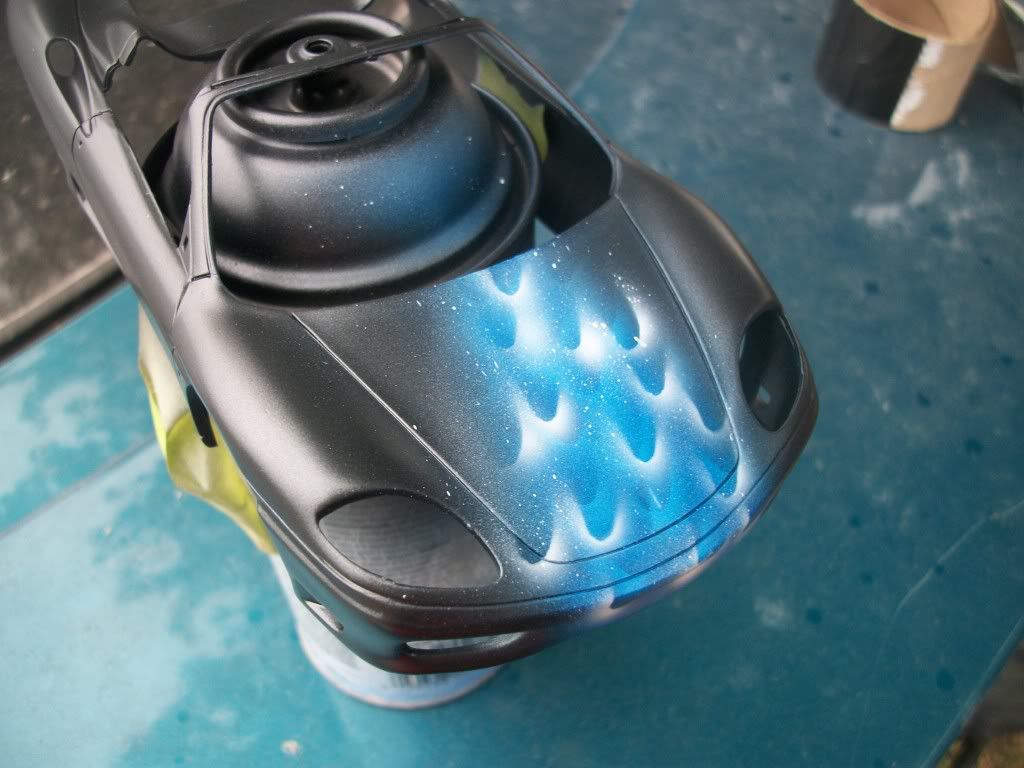 Now spray an extremely light coat of color over the flames one more time and you're done!
Thanks for looking! Feel free to ask any questions you may have. Billy
Edited by BKcustoms, 03 June 2012 - 06:00 PM.