OK, more work on the bed, this was a real exercise in eye-strain!
I started out with these, I picked 'em up at Hayes Hobby House...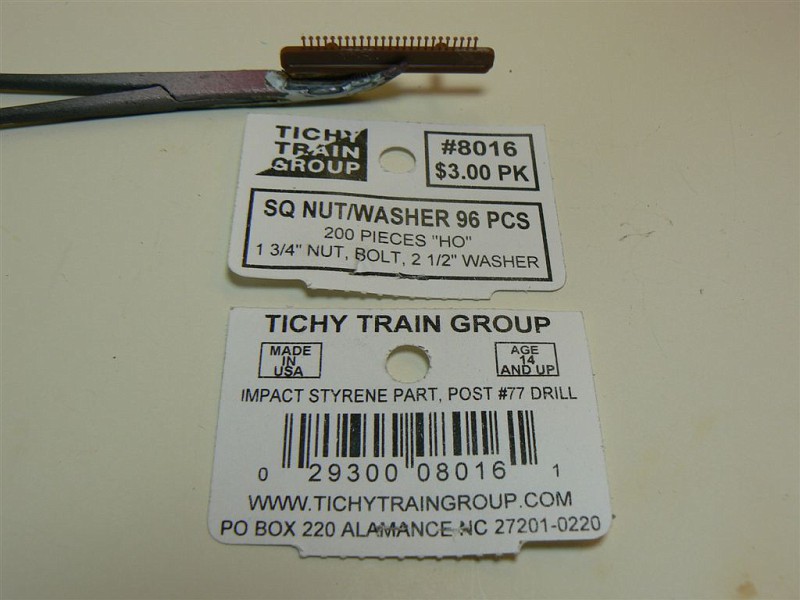 I carefully sanded on these until they were smooth, now they look more like the carriage bolts...
A quick coat of Tamiya Gloss Aluminum...
The second set of 25, only 15 were sanded. I've got spares, since I knew I would lose a few!
And the bed, with 28 holes drilled and awaiting it's new bolts!
And putting the new bolts into the straps. I wish I could use a magnifier without feeling like I was gonna hurl, it would have made this so much easier! But it does look much better, so it was worth it!
The first set of eight in place, don't try this at home unless you have a microscope!
Another shot of the first eight...
And mocked-up with the rest of the bed...