I found this old Merc Wagon at a flee market. It is almost 1/24th scale. I splurged a whole five bucks on it.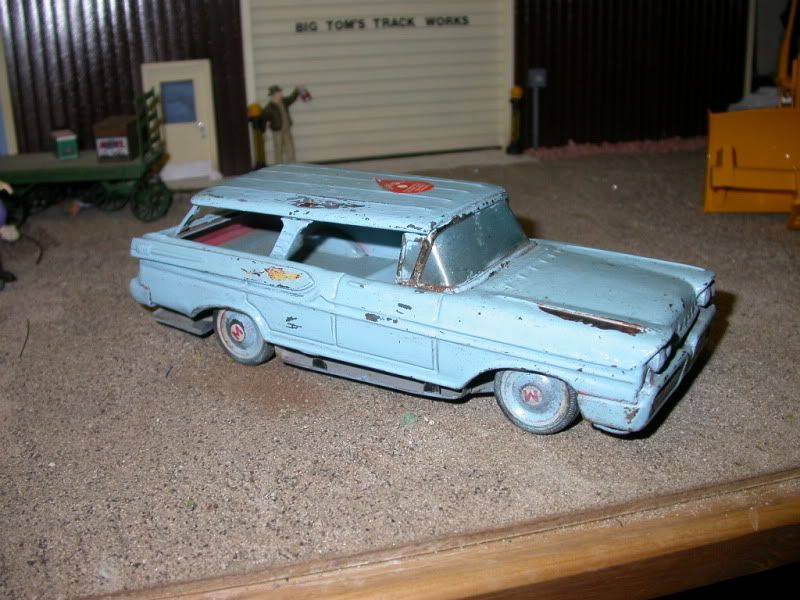 After stripping, cleaning, painting and a making some new windows this is what I ended up with.
It is kind of an interesting piece. The detailing is quite good for a stamped tin model
Thanks
Carl
Edited by dptydawg, 12 June 2012 - 04:10 PM.