This was build for
Dr Cranky's Post Apocalypse/Zombie Hunter Community build
. My work in process is in with the amazingly creative builds there. Do visit there if you haven't!
The body for this was a mouse cover I have saved to be used for a hot rod just waiting for the right time .. this was it! The chassis and engine came from a glue bombed MPC Skorpion kit I acquired somewhere. Some trimming of the floor pan and it fit the mouse like it was made for it.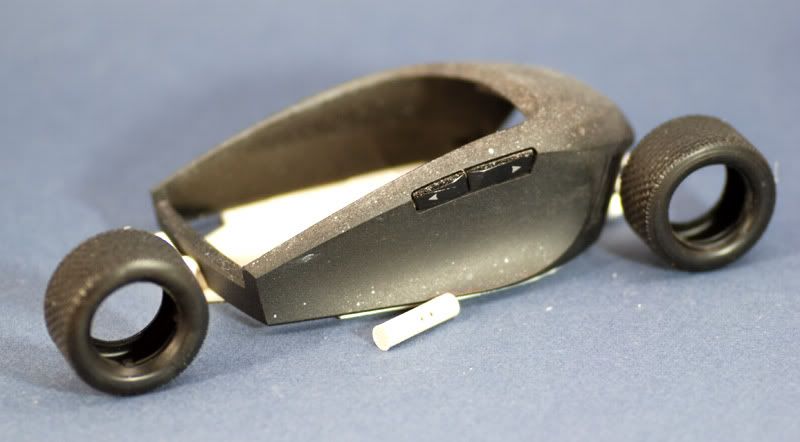 The gun I made from scratch using a Browning M1719 machine gun as a prototype.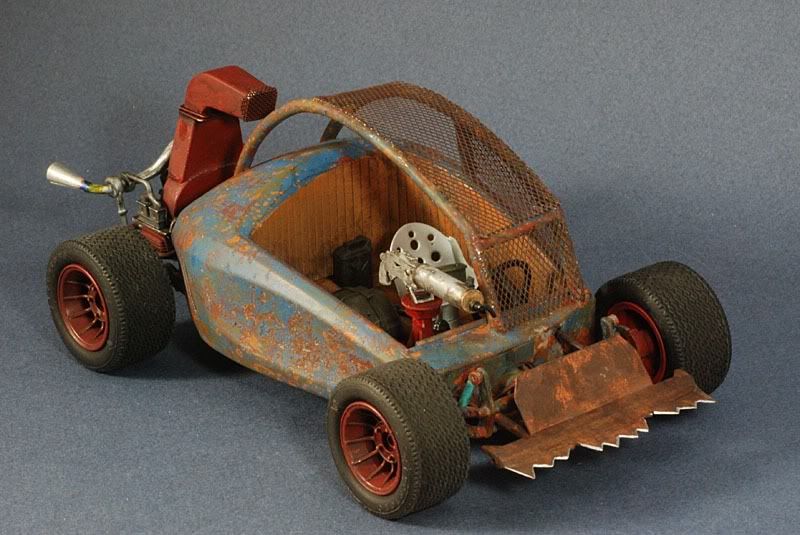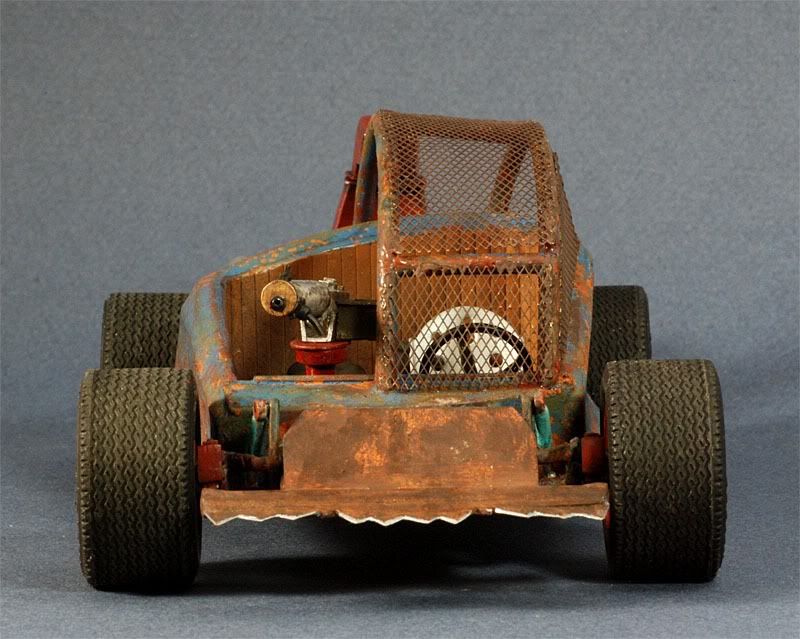 Edited by Foxer, 17 June 2012 - 03:57 AM.