I've put this one back in the rotation, 'cause there's slow drying stuff on the other two current projects, and this one could see completion relatively quickly. This is going to be a '57 or so period hot-rod build, a car that would be seriously fast on the street, lakes or early dragstrips. It's been stalled for a while, but I've been on it again lately, and will bring the pix up to date as time permits.

Came in like this......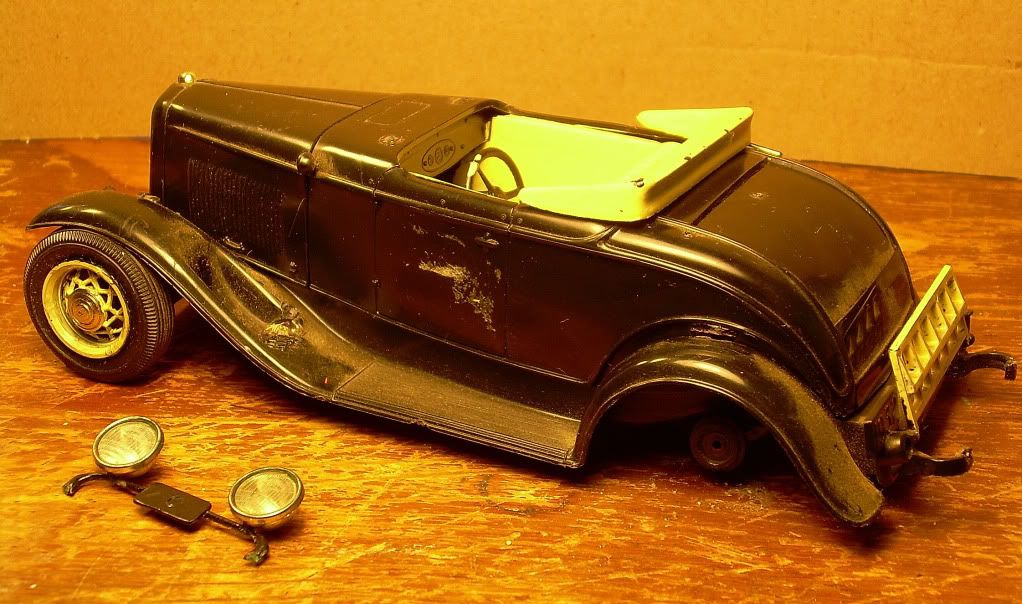 Much excessive glue holding everything together, firmly.....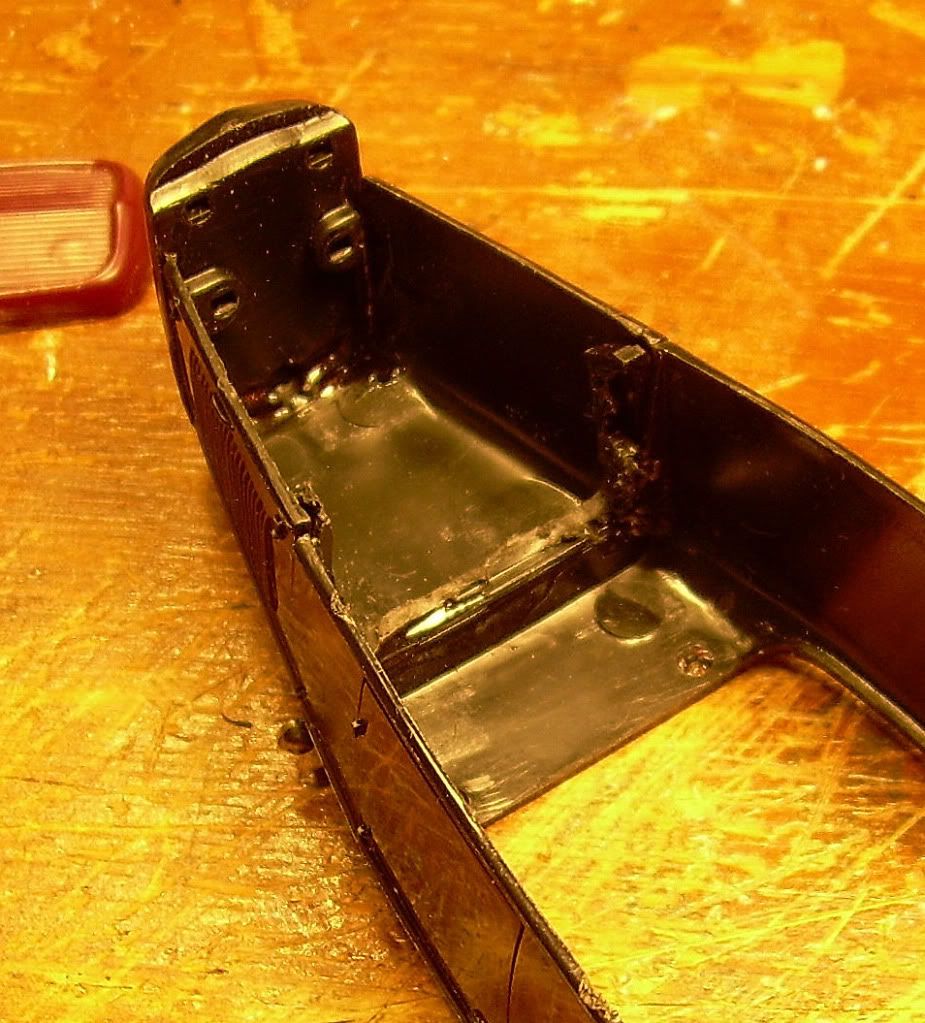 some Dremel surgery........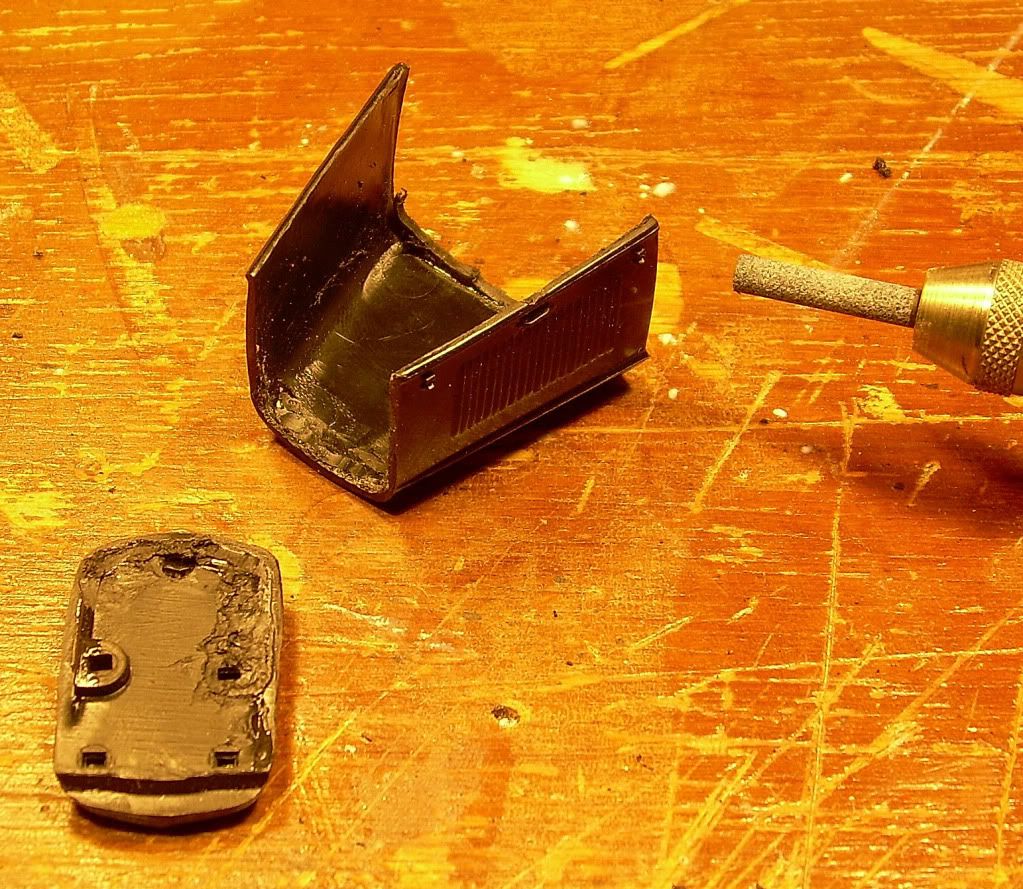 ...and an early mockup of where we're going....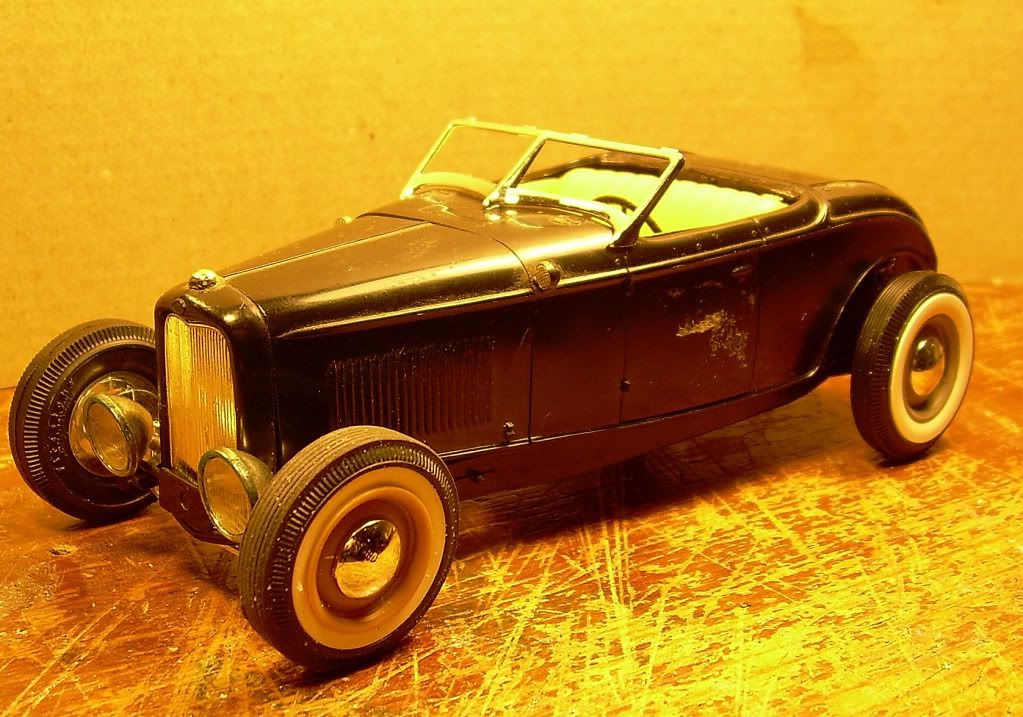 The wedge channel job gives the car a little different profile than the standard hiboy or lowboy, and a little less drag for lakes runs.......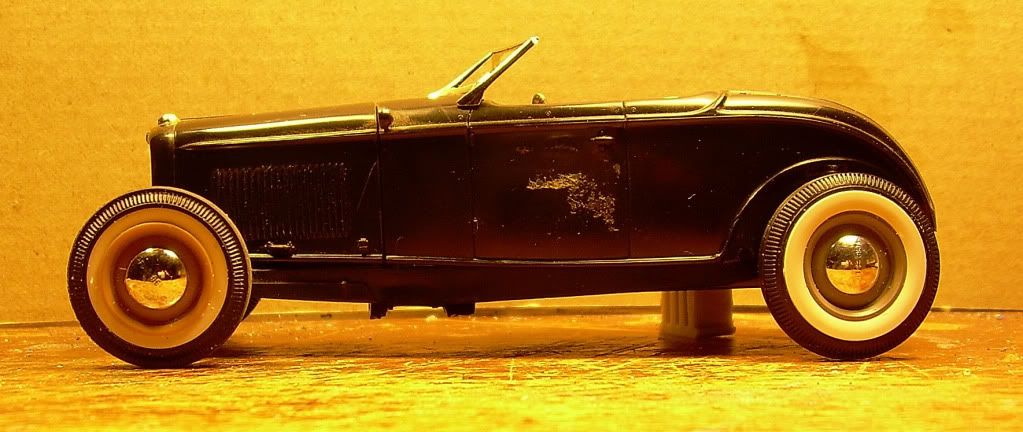 Edited by Ace-Garageguy, 13 October 2013 - 10:20 AM.