After seeing several Talledegas here, I decided to do one of my own.This is the Revell Muscle release, which has some nice custom stripes. I didn't want to do it completely stock, as you're only limited to three colors, all with a black hood and cowl. About a hundred years ago, back in the mid- seventies, I had a red Torino GT fastback with black stripes and interior. I had some red kicking around (Dupli- Color GM Victory Red, the color of my 1:1 Grand Prix). I shot it over red primer and eschewed the clear coat. The only body mods were adding several panel lines (catwalk to fender, cowl to fender, fender to rocker and rocker to quarter panel). I made my own poseable steering and used the tires, wheel backs and brake decals from Revell's '50 Ford pickup and the custom wheels from the '72 Cutlass.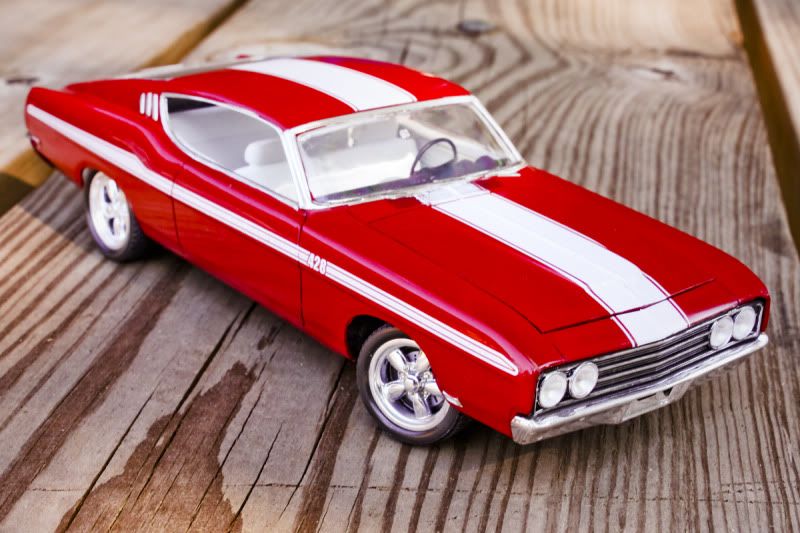 I also made some exhaust pipes out of aluminum tubing. The underhood is stock except for a scratchbuilt distributor I made out of four sizes of telescoping aluminum tubing. The interior is box stock save for the flocking. This was a really enjoyable build, and I knocked it out in a little over a week.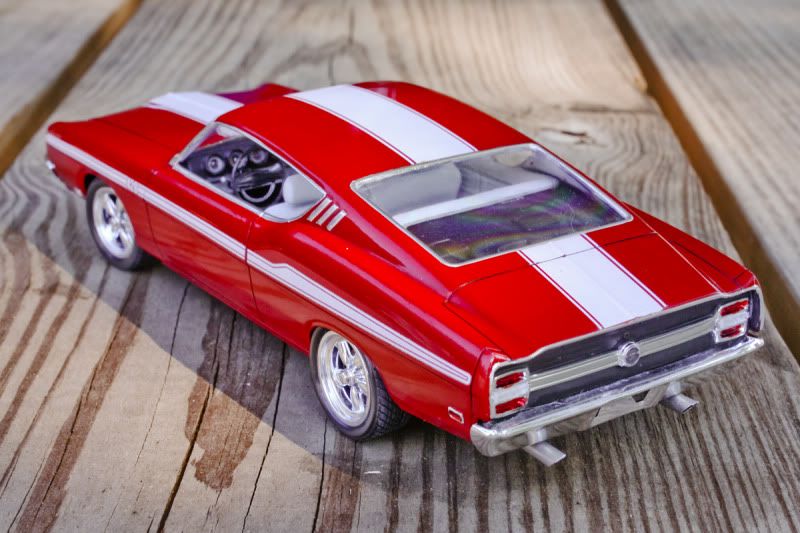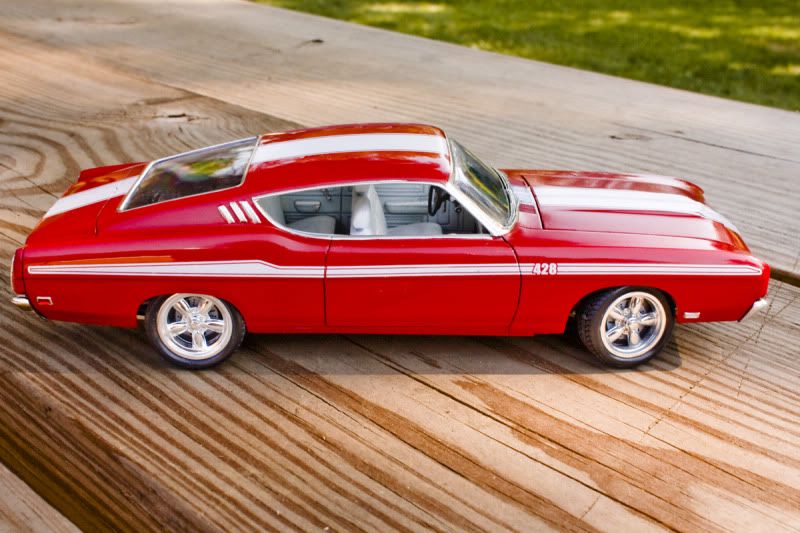 Edited by Harold, 15 June 2012 - 12:32 PM.