This is a long-time stalled project, and started out as a design study for a proposal on a 1:1 client car. The plan was to build it from a rough '74 Targa S, but the interested party ran out of money when the false-economy collapsed.

It's more radical than it looks at first glance, with the windshield chopped and laid back a lot. The rear quarters are sectioned, the front of the decklid is laid down and forward, and the hard tonneau is cut down....all to give the tail a little less of the load-in-the-diaper look. The car is dropped the maximum available on the stock-style suspension, with just enough wheel travel left inside the flares to accomodate small bumps and steering angle. We considered bagging it to get this static stance and still be able to lift it a tad for vigorous driving, but the project ended before the engineering had been worked much beyond the what-if stage.

Steel 930 flares are available in 1:1 to rework 911s and the front and rear fascia would have been custom in-house fiberglass, smoothed to recall the clean lines of the 356 Porsches, and to do away with the protruding crash bumpers while losing some weight from the ends of the car. Color was to have been a blue-green pearl, a little bluer and lighter than the spot on the front fender.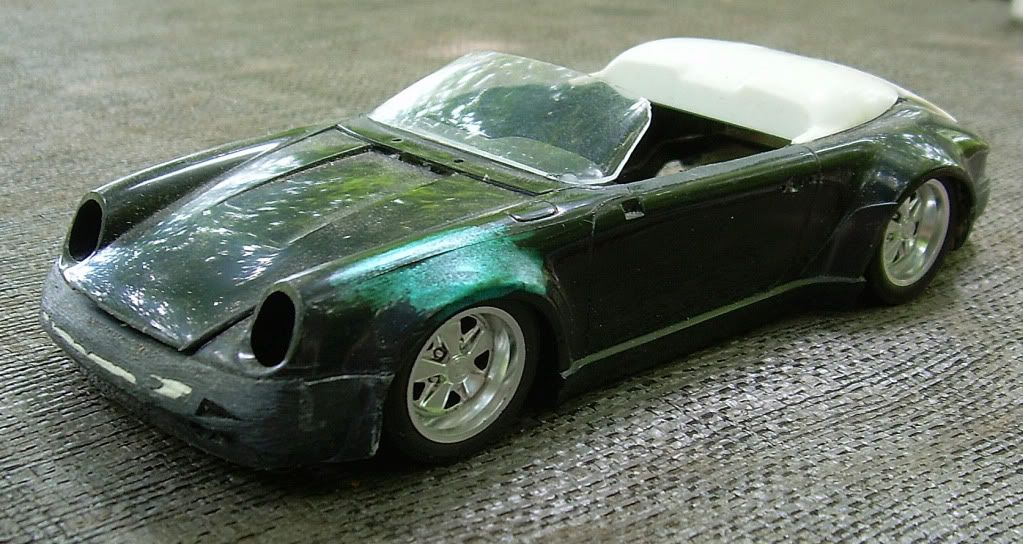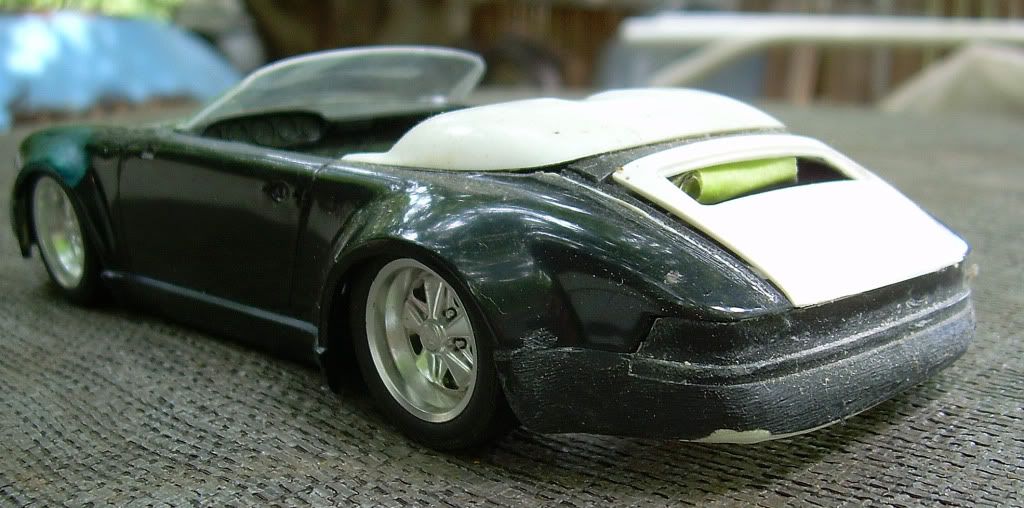 Edited by Ace-Garageguy, 24 August 2013 - 03:58 PM.