This isn't really finished-finished, as it's missing engine wiring and some other detail parts, but it DOES live in a clear plastic box on the shelf, and is probably as "finished" as it's going to get in this lifetime, so I hope it qualifies for Under Glass.
It's something I threw together from an early issue AMT '32 Ford gluebomb and some other stuff lying around. I started to strip the chipped, pink-painted and flamed body, and then decided it could make a passable patinaed survivor barn-find, getting a new lease on life. Blown Chrysler Hemi.
It was just a quick, fun build to have something else "done" on the shelf, but it was a lot of fun. I hope it makes you smile.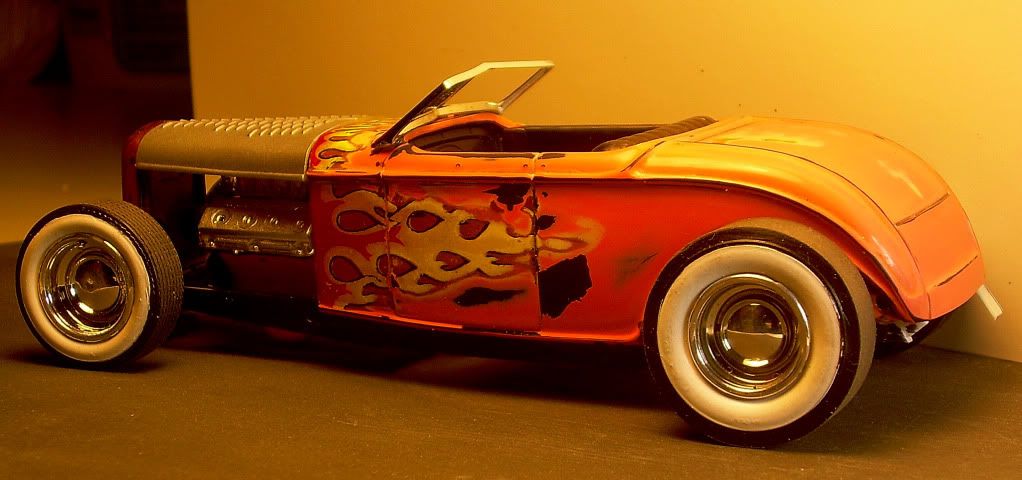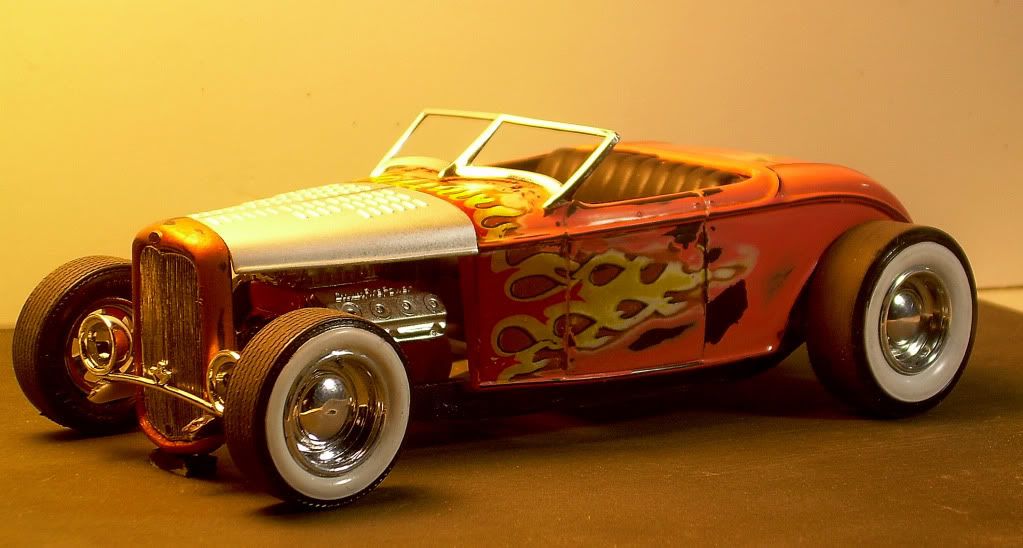 Edited by Ace-Garageguy, 22 June 2012 - 10:00 AM.