Hello everyone,
Finished this today, it's a 2010 drift mustang, to be honest I hate mustangs and drift racing but I'm trying to have a model of all the different types of race cars, and allegedly mustangs are good drift cars so this ended up being made.
Mostly box stock, I replaced REVELL's tires with some much smaller PEGASUS tires, I also lowered the suspension I know a lot of people in the mustang CBP are just modifying the breaks but it seems kinda cheap so I went all the way, mini tubed the rear, thinned out the front fenders, new suspension arms and the sort, The interior was painted all black, the carpets where done in texture paint, and seat belts where added , the engine is all stock with some random wires added to make it look busy and some aluminum ducking added that caries air to the interior, and a new front spoiler was added, the rear got some battle damaged, then the paint was all done like the hippie van I did a few days ago, and then it was all weathered.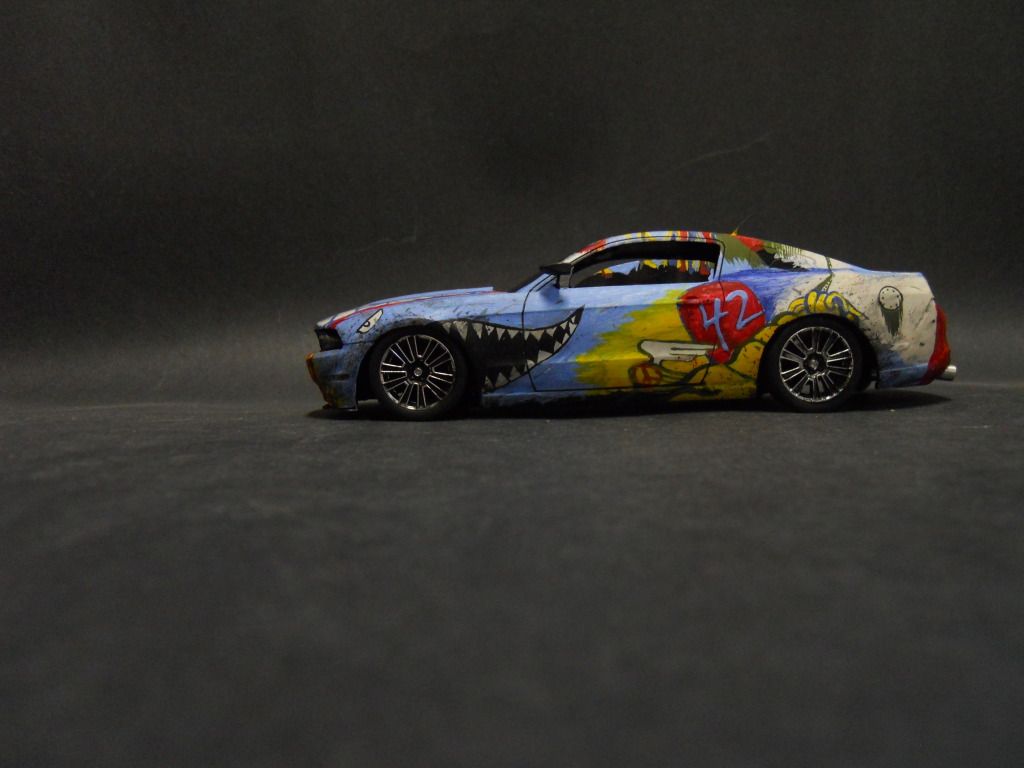 Sorry for talking so long, thanks for looking, and comments are appreciated.