The Great Race, once a time endurance rally for pre war cars, now for any pre 69 vehicle, is doing a rally around the Great Lakes. They started in Traverse City, Michigan last Saturday and will end in Dearborn Sunday, July 1st. They will stop in a number of towns in Ontario including Barrie last evening. I was there and got pictures of the cars as they came in.
My original plan was to take pics as they came in and then take more detailed pics after they were all parked. But in the meantime I hooked up with a group from the Model A club and was asked to join them for supper. As I hadn't seen any of these folks for awhile I decided to join them and my detailed pics went out the window so to speak.
Anyway without further ado:
http://public.fotki....reat-race-barr/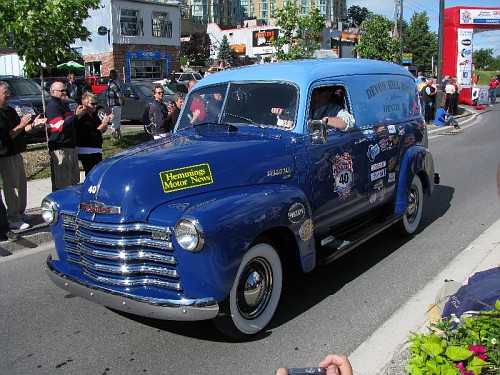 More pics at link!