Well, I finally got something off the bench! With school out, yard work done and most of my VW issues fixed, I have time to start building again.
This was a built up from a LONG time ago, I built it as a "lowrider" for some rediculous reason, but it took first at the Good Guys contest a few years back. I only have one photo of it before, but it was ugly, you could see the primer through the base coat in places, the wheels did it no justice, engine was a very basic flat head...
So I tore it down, started from the beginning, and wow did it turn out sweeet! (I think, though I'm still having trouble getting the hood to sit right.)
Color is Ford Sunrise Red Pearl, interior is two tone custom mixed by me. I used a little flocking for the rear carpet, and added snaps to the boot. Under the hood is a Revell parts pak Ford 427. Air filters, wheels/tires from parts boxes and I scratched the front and rear roll pans from styrene and added some BMF.
This is the before shot:
These are after: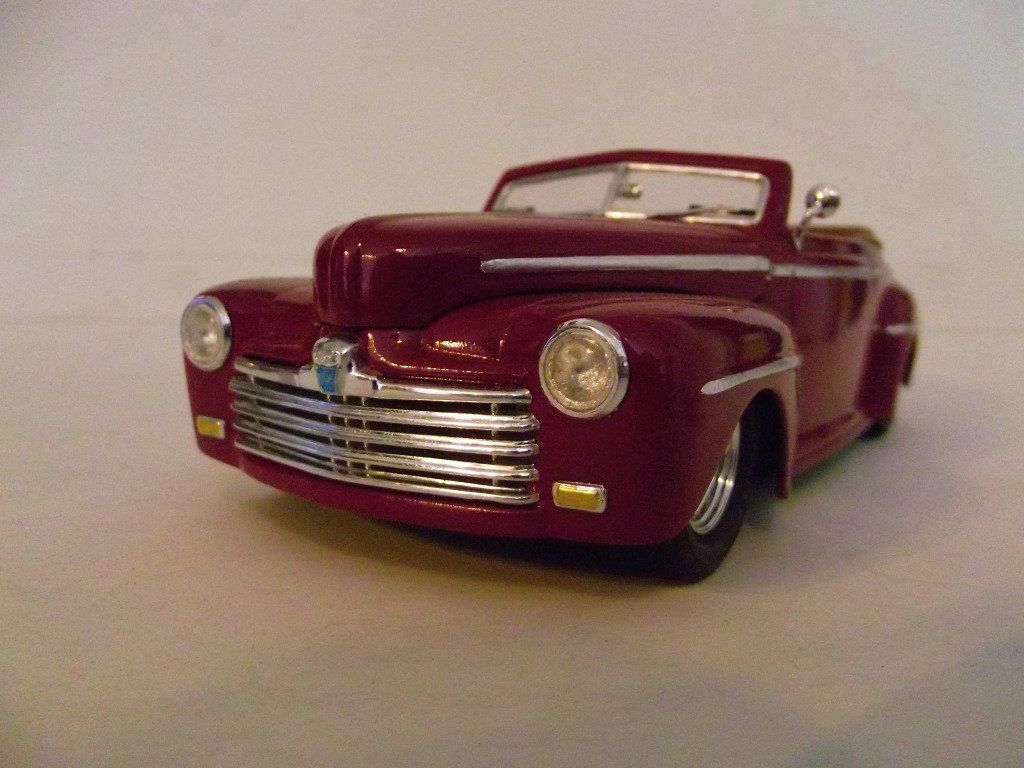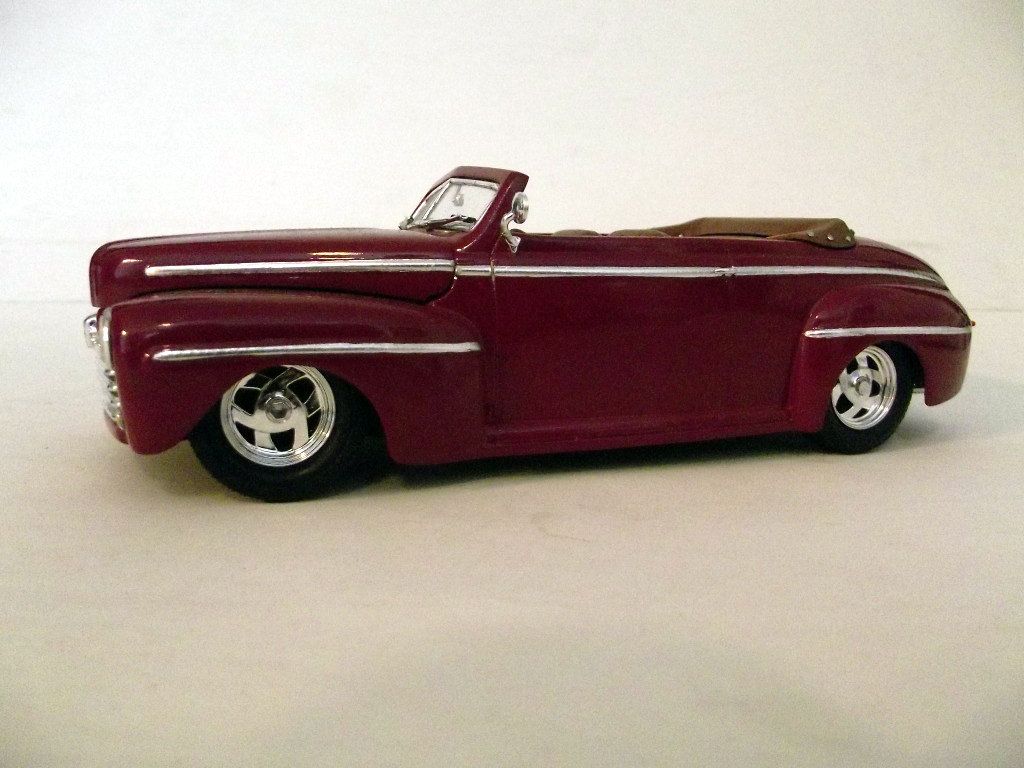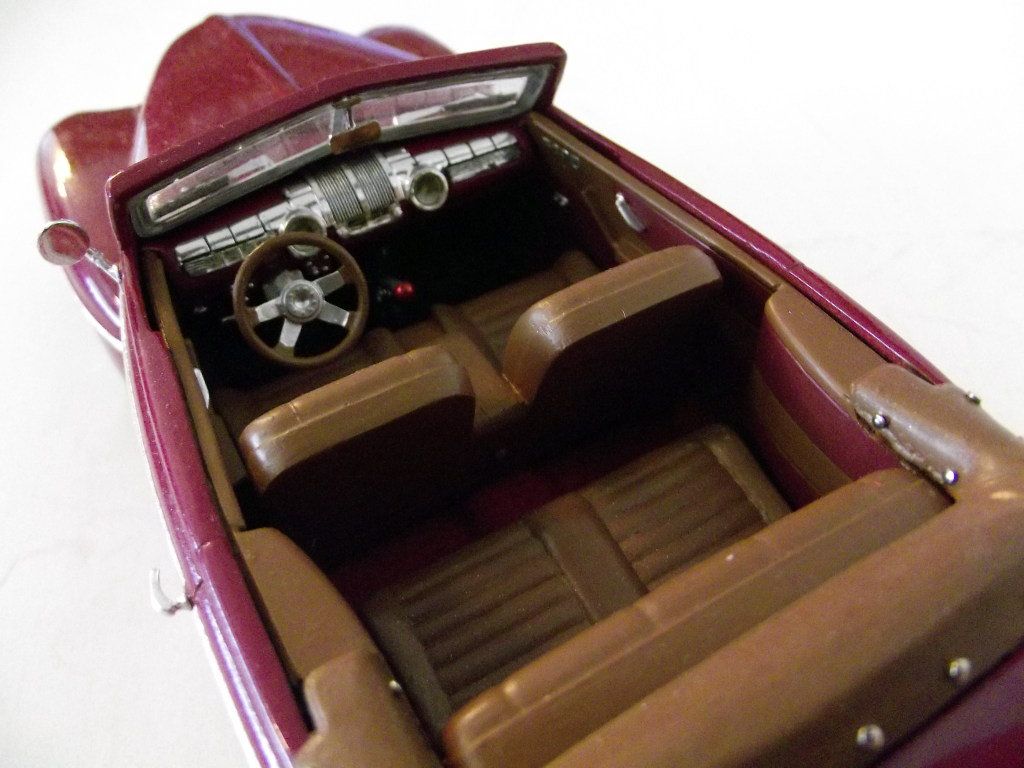 Edited by Sam Cates, 27 June 2012 - 12:38 PM.