I've had these built for quite a while. The plain red 365GTB is a Fujimi Enthusiast kit. It has been built box stock with the exception of engine wiring, I'm pretty sure the seat belt hardware is out of the kit. The yellow 365GTB/4 is a fictitious competition car. It is a rebuild of a cheap Japanese curbside I had pulled apart. All the competition mods were done with white & clear styrene. The wheels & tyres were from the parts box.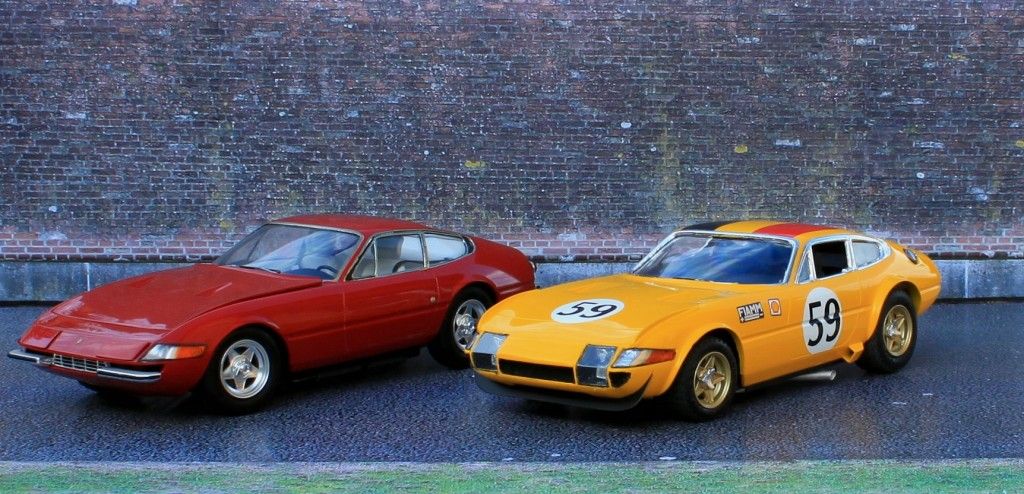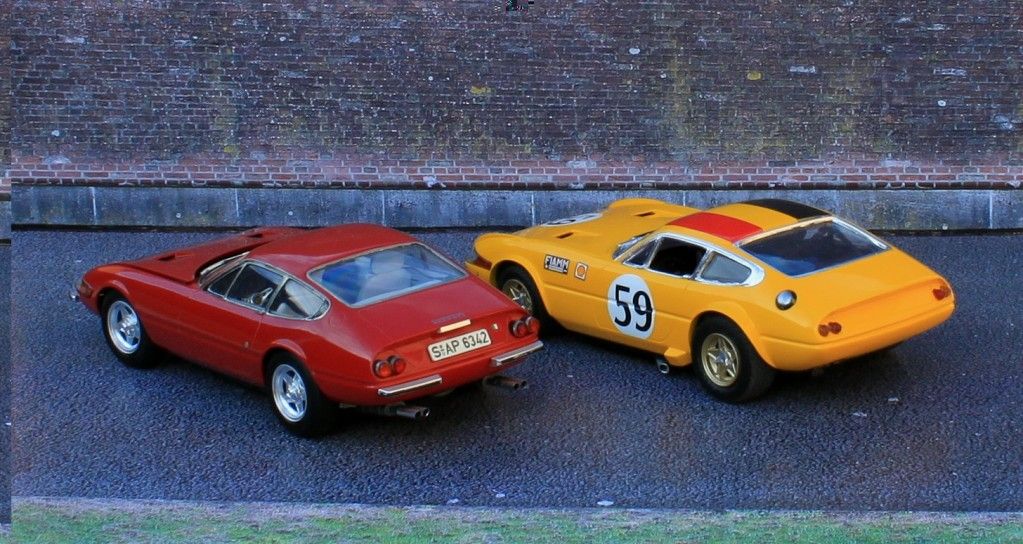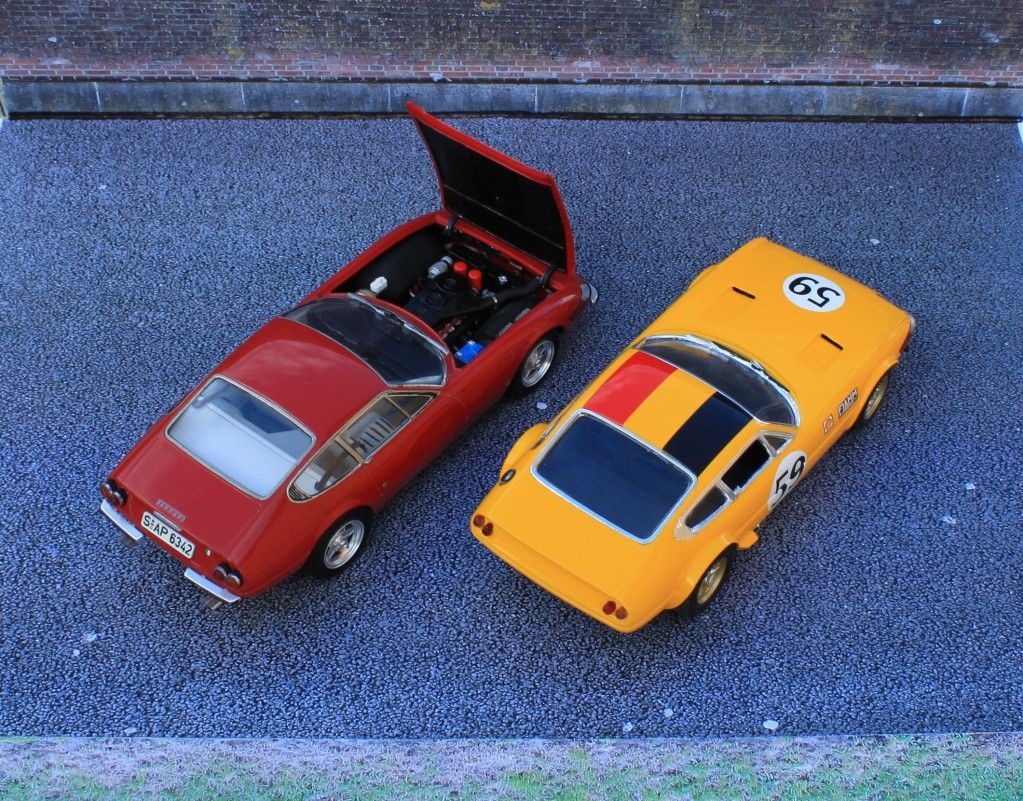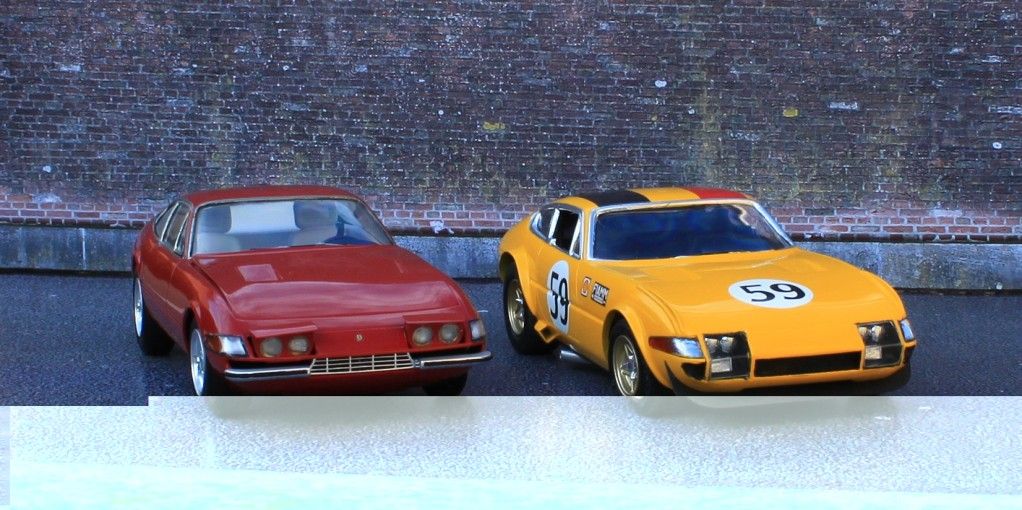 A couple of more pics to follow
Dave B
Edited by Bantoft, 28 June 2012 - 08:51 PM.