I have decided to try and build a replica a car for my mother-in-law. It was a car that her grandmother owned and was left to her. It is a 1967 Ford Falcon with the straight 6 under hood. I searched the internet and found a glue bomb on everybodies favorite auction site and won it.
This is what I had gotten. It was built up as a gasser. No stock seats or stock hood.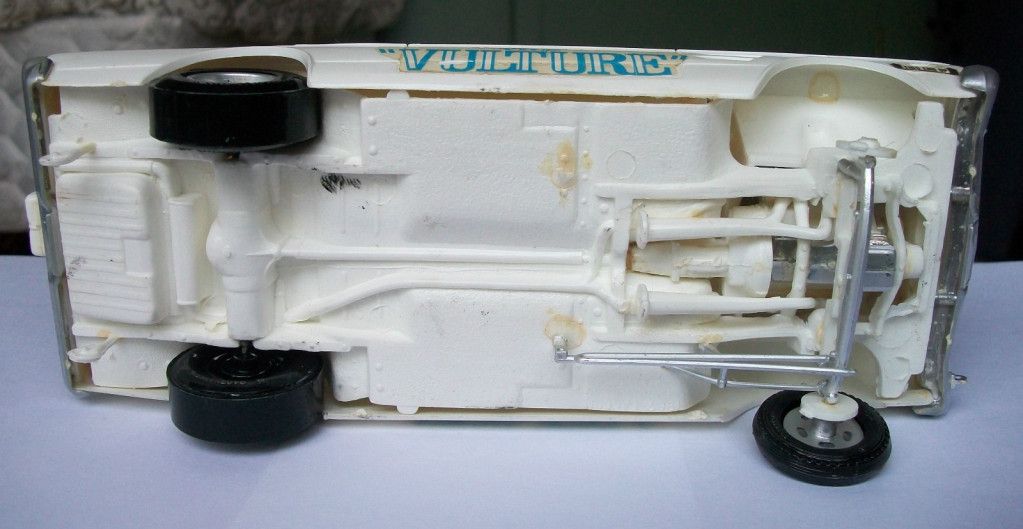 Luckily it wasn't panited. Everything came apart fairly easy but somethings were going to need replaced. I placed any order with Modelhaus but have yet to receive it. They didn't have everything I needed so I found a 1966 Falcon that was built stock and had the other parts need. Heres what I got this go around.