Just for the record, I started this build in December of 2010 on another forum. It's still there. I started it up over here because it's back in the rotation, with a deadline.

This is probably my favorite pickup of all time. The 1:1 was built by Dan Collins a few years back, and I think it's almost perfect. I'm not gonna copy it exactly, but I want the same stance and feel.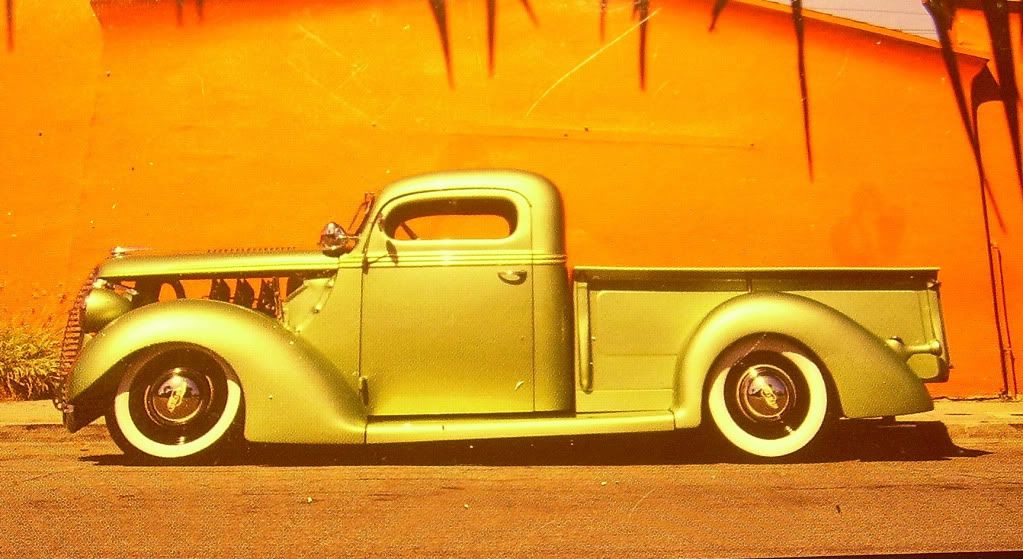 Though one of the Revell '37 kits has a '38 optional nose, the cabs on the '37 and '38 are entirely different. Similar, but different. When I started this build, I was lucky enough to have access to a 1:1 to take measurements from. This is the beginning of the cab mods to make it right.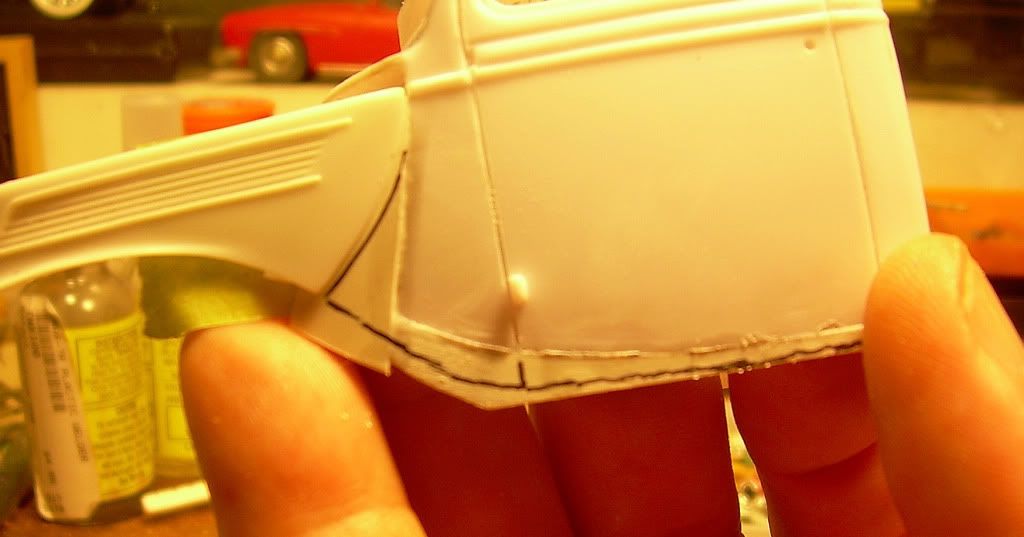 Top chop inprogress.....I actually re-chopped it 3 times to get the right height.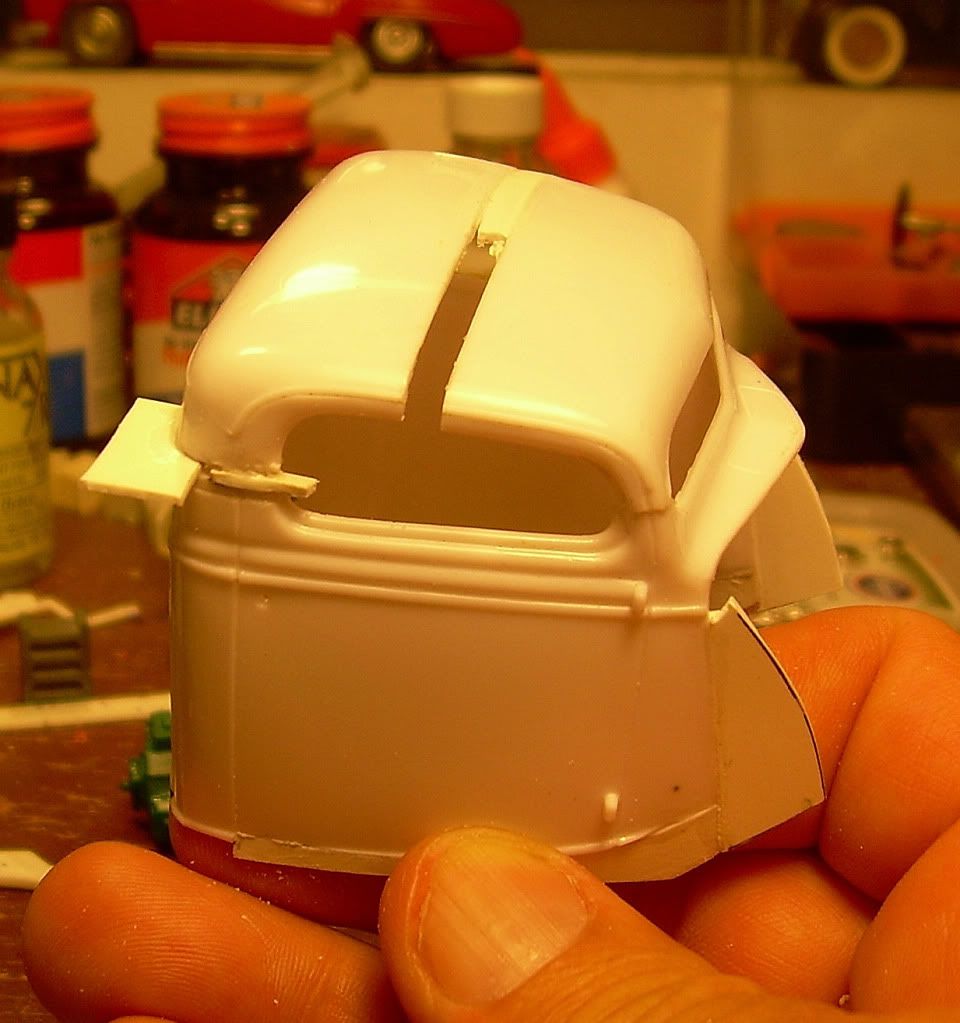 The '38 fenders are also entirely different from the '37, and looked to me a lot like the '36 car, so I started trying to use old AMT fenders to get the look. It took a lot of cutting and hacking and temporary structure to get it to work.....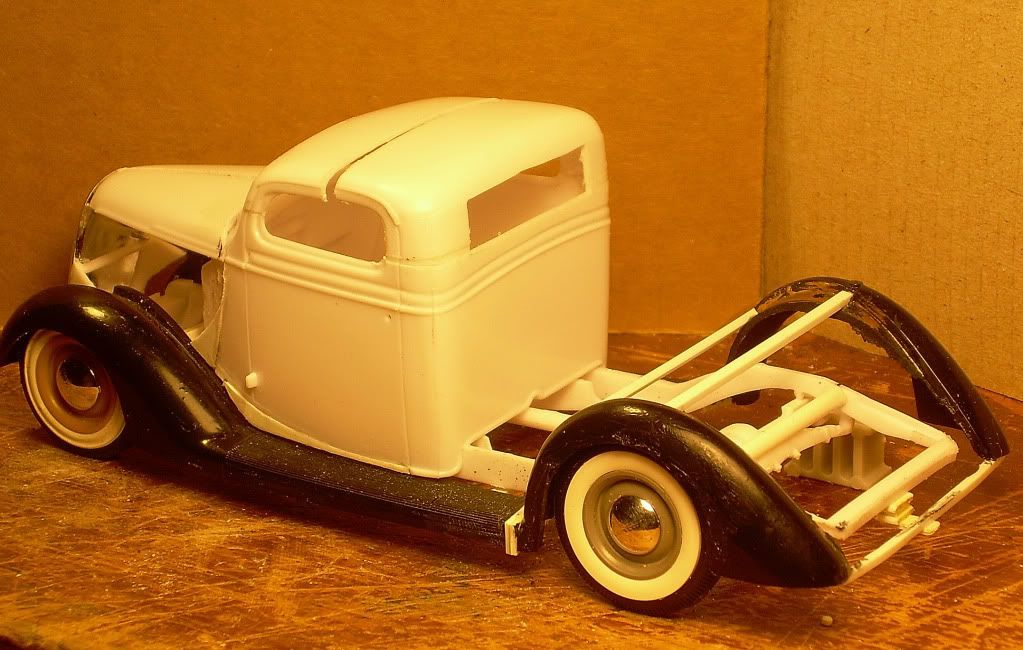 Pretty good, but no cigar.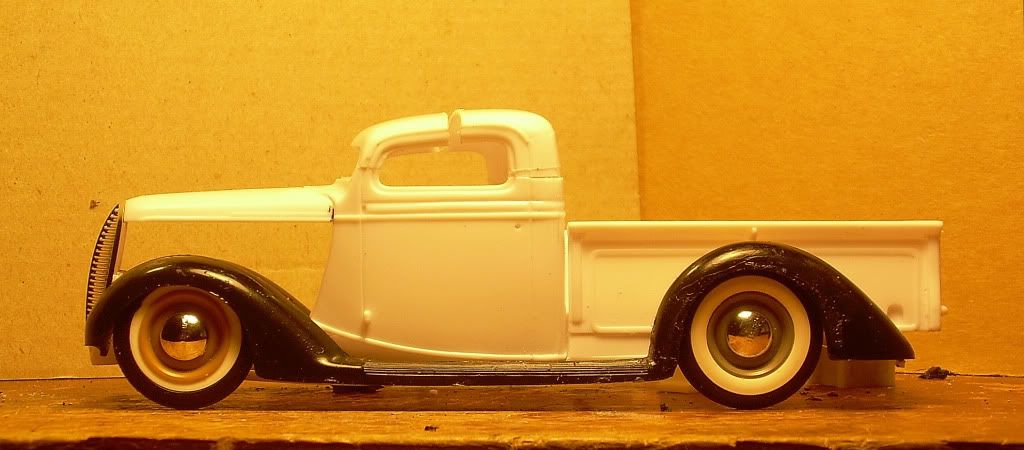 That's when I got to measure a real one....Seems the fenders are indeed a lot like '36 car fenders, but they're larger. Hmmmmm says I, how about using 1/24 fenders from the Monogram '36 kit.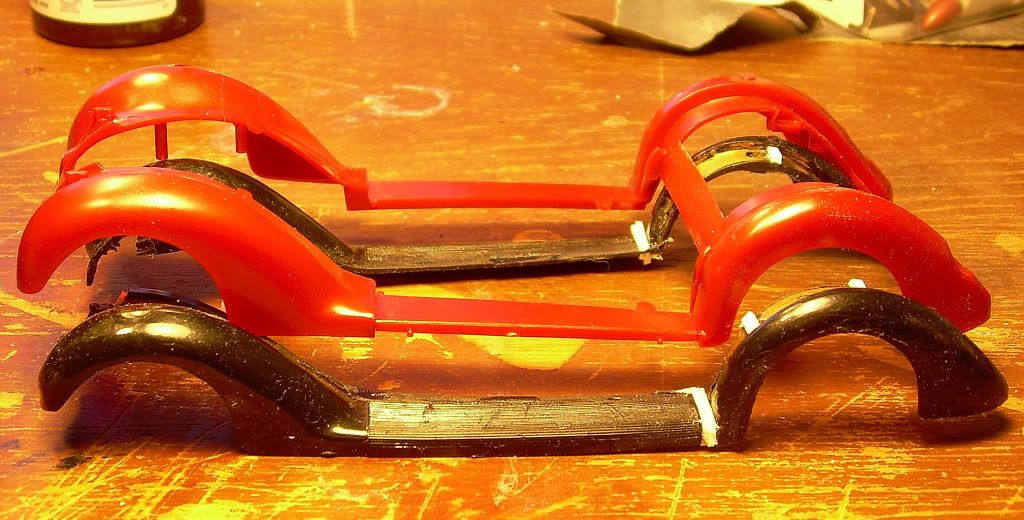 Bingo....right proportions, finally. They DO take a little modification, but we're definitely on the right track now.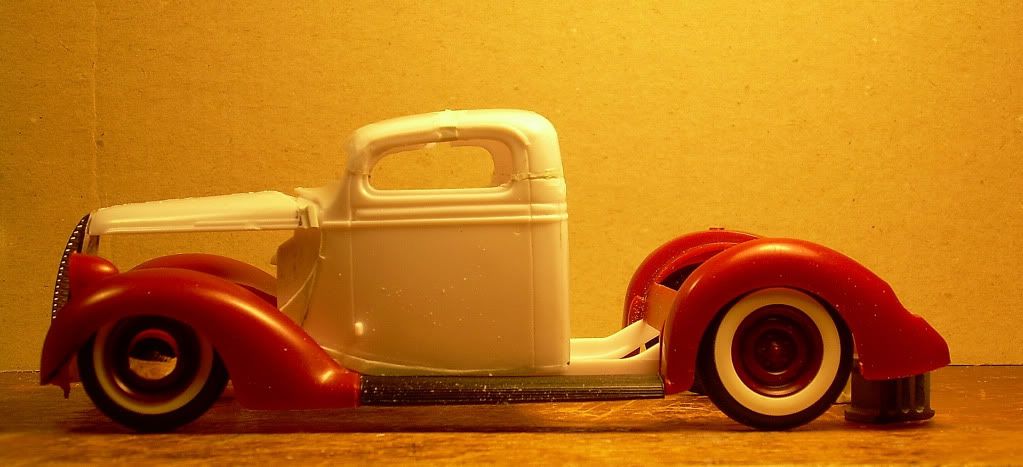 Edited by Ace-Garageguy, 20 April 2013 - 03:38 PM.